Catholics urged to pray for Myanmar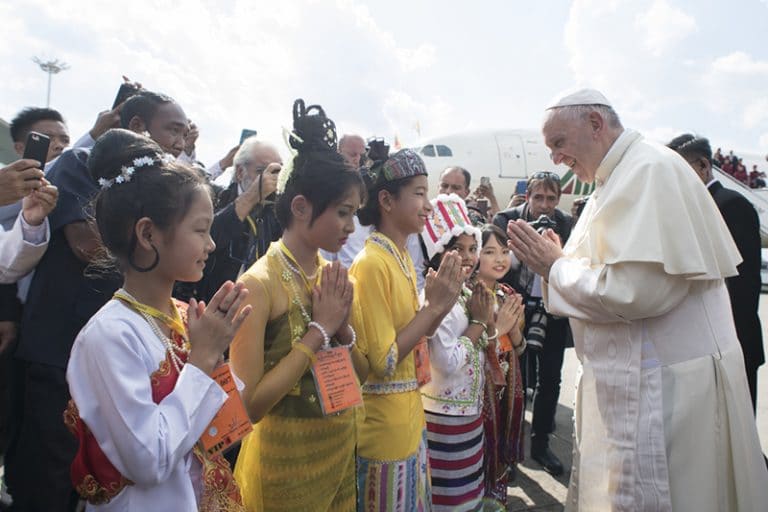 Catholics in Australia are encouraged to join with other Christians in committing time on November 28 to pray for peace in Myanmar, where unrest and violence have been prominent since February.
Pax Christi International, a Christian peace movement, is organising the day with support and guidance from members of the Burmese community in Australia.
At the plenary meeting of the Australian Catholic Bishops Conference earlier this month, the bishops backed a proposal from the Bishops Commission for Social Justice, Mission and Service to promote the day through the Church.
The Bishops Commission has watched with "deepening concern for the loss of life and the erosion of democracy" in the Asian nation, and had urged the Bishops Conference's support "given the desperate plight of peoples living under oppressive conditions" since a military coup on February 1.
Burmese Cardinal Charles Maung Bo has said in his reflections, appealing for faith in action: "The world becomes our altar, the street becomes holy ground, and we continue to break the bread of peace, reconciliation and human development."
Last month, before a gathering of thousands in St Peter's Square, Pope Francis implored God for "the gift of peace" for Myanmar.
Scripture and prayer resources have been created to support faith communities, families, other groups and individuals praying for the people of Myanmar.
An online ecumenical prayer service, led by National Council of Churches Australia president Rev. John Gilmore, will be held at 7.30pm AEDT on November 28.