As Canada normalizes euthanasia, assisted suicide for mentally ill, doctors voice concerns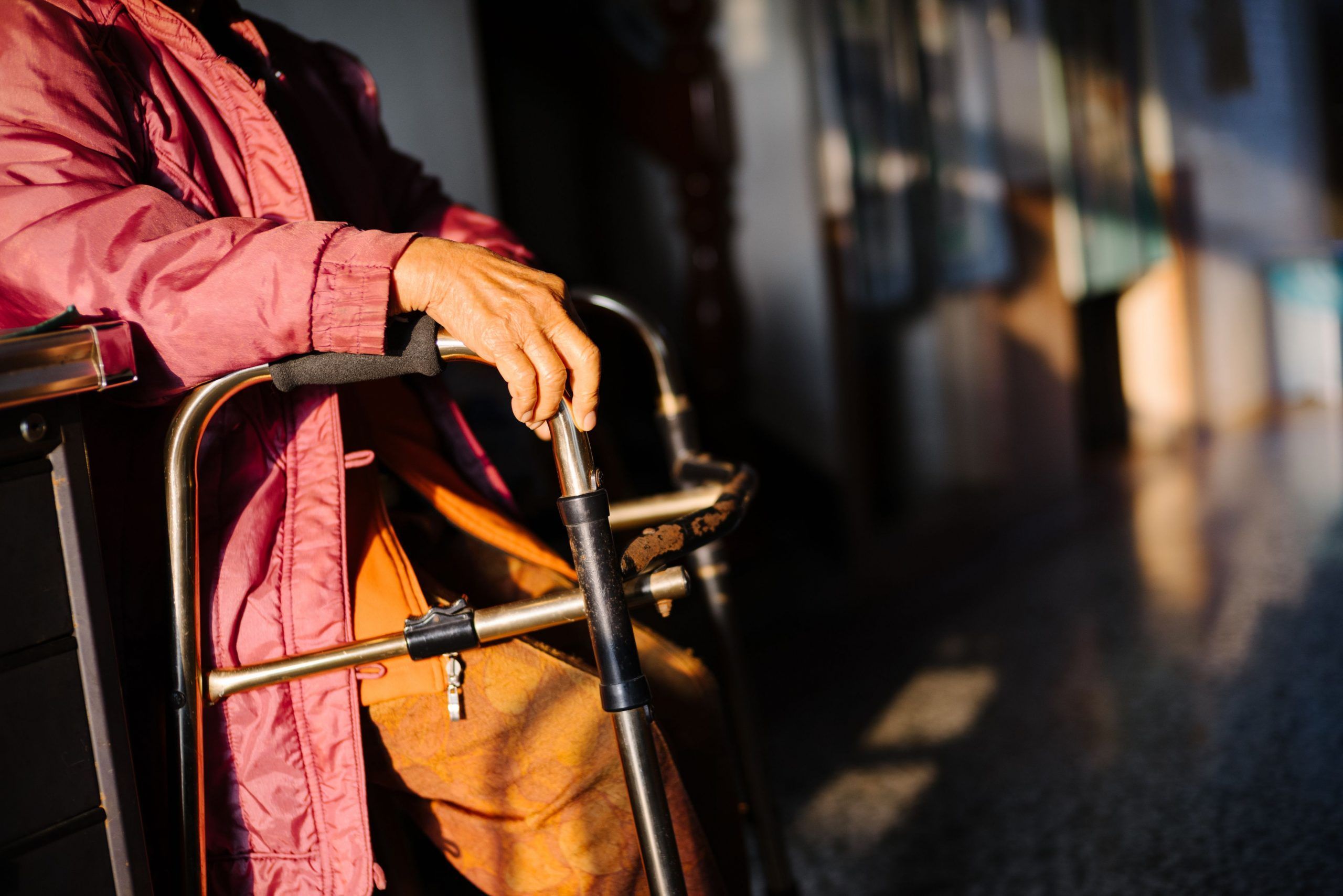 Last year, Canadian lawmakers approved legislation that expanded the eligibility for euthanasia and assisted suicide to the mentally ill, and now policymakers, doctors, and others are debating what the law will mean for medical practice in the country.
There is debate over whether a doctor may reasonably say that patients with depression, schizophrenia, or bipolar disorder have realistic prospects of recovery, and debate over whether they have the ability to consent to end their life, the National Post reports. There are concerns that the availability of euthanasia and assisted suicide will make it harder to treat those with mental illness.
The legislation, set to take effect in March 2023, stripped the requirement that a person seeking euthanasia or assisted suicide must have a "reasonably foreseeable" death. It now allows for a person to seek legal euthanasia or assisted suicide even if mental illness is their sole underlying condition.
The legislation was written in response to a 2019 Quebec Superior Court decision which found that limiting euthanasia and assisted suicide only to people with "reasonably foreseeable" deaths was a violation of human rights. The province was sued by two people with chronic, but not terminal or progressive, conditions who sought access to assisted suicide.
Canada's Catholic bishops had strongly opposed the 2021 legislation.
"Our position remains unequivocal. Euthanasia and assisted suicide constitute the deliberate killing of human life in violation of God's Commandments; they erode our shared dignity by failing to see, to accept, and accompany those suffering and dying," Archbishop Richard Gagnon of Winnipeg, then- president of the Canadian Conference of Catholic Bishops, said in an April 9, 2021 letter.
Some doctors who work with the mentally ill criticized the change, worrying that some patients felt helpless because they had not been referred to the right specialized care or lacked access to it, or because mental illness by nature can take years to treat properly.
Many parts of Canada even lack psychiatrists to treat mental illness, so fewer still are available to assess a patient for a euthanasia or assisted suicide request, the National Post reports.
Dr. Viren Naik, medical director for the medical aid-in-dying program in the Ottawa area, told the National Post that most providers are unwilling to see patients not in danger of imminent death but who still wish to be assessed for euthanasia or assisted suicide.
A 2021 Ontario Medical Association survey of its psychiatry section found that only 28 percent of doctors would support allowing medical assisted suicide when mental illness is the sole underlying condition, and only 12 percent said they would support it for their own patients.
A joint parliamentary committee studying the new law must report by June 23.
The Liberal Party-controlled government has also tasked an expert panel that will present its report on the law sometime this month. The panel must consider parameters and safeguards for how people with mental illness should be assessed for and provided euthanasia and assisted suicide, if eligible.
Dr. Sonu Gaind, who does not oppose assisted suicide in general, told the National Post that the most fundamental safeguard has already been removed in cases of mental illness. There is no scientific evidence that doctors can predict when a mental illness has no cure.
Gaind, a past president of the Canadian Psychiatric Association, is chief of psychiatry at Humber River Hospital in Toronto and is the physician chair of the medical assisted suicide team.
"There's no doubt that mental illnesses lead to grievous suffering, as grievous, even more grievous in some cases than other illnesses," Gaind told the National Post. "It's the irremediability part that our framework also requires and that scientifically cannot be met. That we cannot do. That's the problem."
Depression, he noted affects a patient's outlook on the future.
"You don't think about the future the same way. You see nothing. And there's that hopelessness," he said.
Gaind said isolation and poverty could play a role in assisted suicide requests. People seeking assisted suicide due to the prospect of foreseeable death do so out of concerns about their autonomy and dignity and tend to come from a higher socioeconomic standing.
Those seeking euthanasia or assisted suicide solely for mental illness, however, tend to be disproportionately women. In the Netherlands, women outnumber men by two-to-one among such patients. Gaind voiced concern that this parallels the ratio of suicide attempts. Most who attempt suicide and fail do not do so again, he noted.
"So, the concern is, are we then shifting this transient suicidality into a permanent death?" he asked.
The Netherlands has allowed assisted suicide for those with "irredeemable" mental suffering since 2002. At the same time, 90% of initial requests do not end in assisted suicide, with most request denied by psychiatrists and some requests withdrawn by the patients.
The Canadian Medical Association on April 4 published a study that surveyed Netherlands psychiatrists about assisted suicide for the mentally ill, the U.K. newspaper The Independent reports. The study summarized their views: "making meaningful prognostic claims about psychiatric suffering is challenging or, some feared, impossible."
Guidelines for euthanasia and assisted suicide could emphasize a retrospective view of a patient's history of failed treatments rather than ask psychiatrists to evaluate prospects for improvement.
Jocelyn Downie, a professor of law and medicine at Dalhousie University, said those who seek assisted suicide are generally not forced to undergo other kinds of treatment, such as chemotherapy for cancer patients, out of respect for autonomy. At the same time, she told the National Post that if a patient refuses basic treatments, "that to me is a red flag about their decision-making capacity" that merits deeper scrutiny from an advising doctor even though the patient might still have that capacity.
Dr. Jennifer Gaudiani, a Denver, Colo.-based internal medicine doctor who is an eating disorders specialist, made the news for co-authoring academic paper advocating assisted suicide for patients with severe anorexia nervosa.
Gaudiani, who does not endorse assisted suicide for other psychiatric conditions, told the National Post "an exceptionally tiny fraction of people" suffer from anorexia so severe that they could quality for a terminal diagnosis. She cited the dangers the condition causes to patients including malnutrition and bone damage.
Her stand drew criticism and concern from those who said the condition is treatable. A patient who is starving or severely malnourished may lack the mental capacity to consent. Several doctors told the Colorado Sun that her paper is dangerous to patients.
Dr. Blake Woodside, a professor in the University of Toronto's psychiatry department and former director of Toronto General Hospital's eating disorders program, said offering medical assisted suicide to those with anorexia nervosa would be "complicated beyond belief."
"Most people with anorexia nervosa do not want to die, and most people with severe anorexia nervosa do not see themselves at risk of death. The majority of people with bad anorexia nervosa have significant denial about how severe their illness is," Woodside told the National Post.
Dr. Angela Guarda, a psychiatrist who is director of the eating disorders program at John Hopkins University in Baltimore, told the Colorado Sun that assisted suicide medication for people with anorexia is "alarming" and "fraught with problems."
"It is in direct contradiction to treating mental illness, promoting hope for recovery and improving quality of life for our patients," said Guarda, who has testified against assisted suicide legislation in Maryland.
She said that the condition is treatable and a patient's ambivalence about treatment is one of the characteristics of the condition. Guarda questioned a patient's ability to consent to assisted suicide "because it is impossible to disentangle this request from the effects of the disorder on reasoning, and especially so in the chronically ill, demoralized patient who is likely to feel a failure."
Gangon, in his letter on behalf of Canada's Catholic bishops' conference, expressed concern that the new law will result in those with mental illness or disabilities being pressured into ending their lives. The legislation did not include conscience protections for medical professionals who do not wish to participate in euthanasia or assisted suicide.
There has also been legal pressure on hospices with a history of opposing assisted suicide or euthanasia, including hospices with an explicitly Christian identity.