Book Review: 'As We Forgive Those'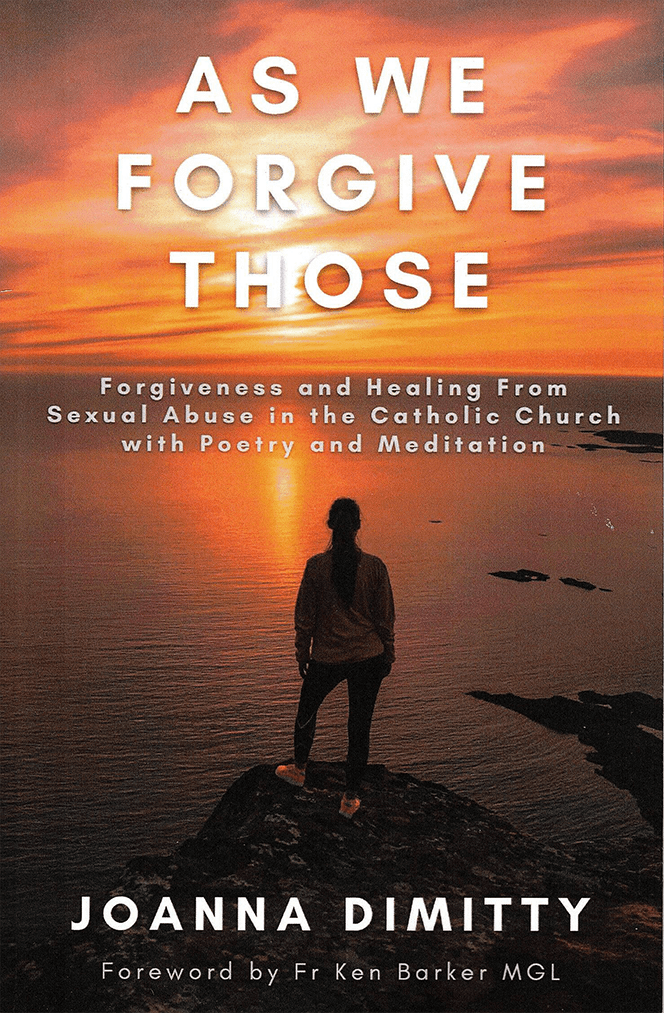 'To err is human, to forgive is divine' – as the saying goes. In a remarkable memoir, Joanna Dimitty has taken forgiveness to a new level.
Growing up in a devout Catholic family, Joanna was the victim of clerical sexual abuse when she was sixteen.
The incident devastated her and she writes, "I felt like I didn't want to exist anymore. How could I live with this shame?"
She built walls around herself, cried many tears, and vowed never to tell anyone what happened. Yet she stayed in the church and continued to practice her faith.
Years later, married with three sons, her faith journey was transformed when she attended a charismatic Mass. She now realised God was not a distant god. "He was in my heart, and I knew that I was personally loved by God in all my struggles and pain."
She disclosed to friends what had happened so many years before and was also contacted by a priest as part of the Church's Towards Healing scheme. With their support and the support of her family, she decided to go to the resting place of the now deceased abuser.
"You were the priest," she said at the grave's edge. "I was 16 and very innocent. You stole that innocence and left me broken and blaming myself…
"But", she added, "I want you to know that I forgive you and release you from my judgement."
For her to say that was extraordinary enough, but what came next was a shock. It's such an astonishing act of forgiveness and healing that its full impact is best left to a first-time reader with her entire book in hand. So we won't reveal it here.
Those words and the rest of her story may be too painful for some, yet for others, it will be revelatory and inspiring, a comfort perhaps. There are many treasures within.
Despite her abhorrence at the abuse that has taken place in the church, she says the priests on her healing journey have come from a "humble place" and don't stand on "pomp and ceremony".
"Despite everything that had happened to me, I love my Church and I will stand for this Church that I love," she said.
---
"As We Forgive Those", by Joanna Dimitty, published by Parousia Media, www.parousiamedia.com, 90 pages, $19.99 (paperback). With a foreword by Fr Ken Barker MGL.