Marian Procession set to return to Galong

The Marian Procession is a true expression of Catholicism, according to Central Canberra parish priest Fr Emil Milat.
The event, which was cancelled for several years due to COVID restrictions, will return on Sunday, 23 October, at St Clement's Retreat Centre in Galong.
"It represents what Catholicism is all about," he explained.
"You will see different cultures and languages – there is a kindred spirit and a common identity through prayer."
Fr Milat said this year's procession held special significance, offering a chance for the community to reconnect in the devotion to the Mother of God after the separation of the pandemic.
"Processions and pilgrimages are two great Catholic experiences – everyone can participate," he said.
"One of the important things is to see the cultures coming together. Our Lady brings the different traditions together. To see everyone again after two years is so important."
For Fr Milat, the Blessed Virgin Mary is an integral figure in his Croatian heritage.
"The intercessory power of Our Lady is well-documented – there are many testimonials of the power of Our Lady to change lives," he said.
"I know in my heart and my bones how powerful Our Lady is, especially in these troubled times when there is so much turmoil in the world."
The Marian Procession begins with Mass before a shared lunch and a procession to the grotto.
"Galong is still a bit of a beautiful, hidden spot," Fr Milat said.
"The procession itself is a walk as you pray – it involves all your body, all your senses."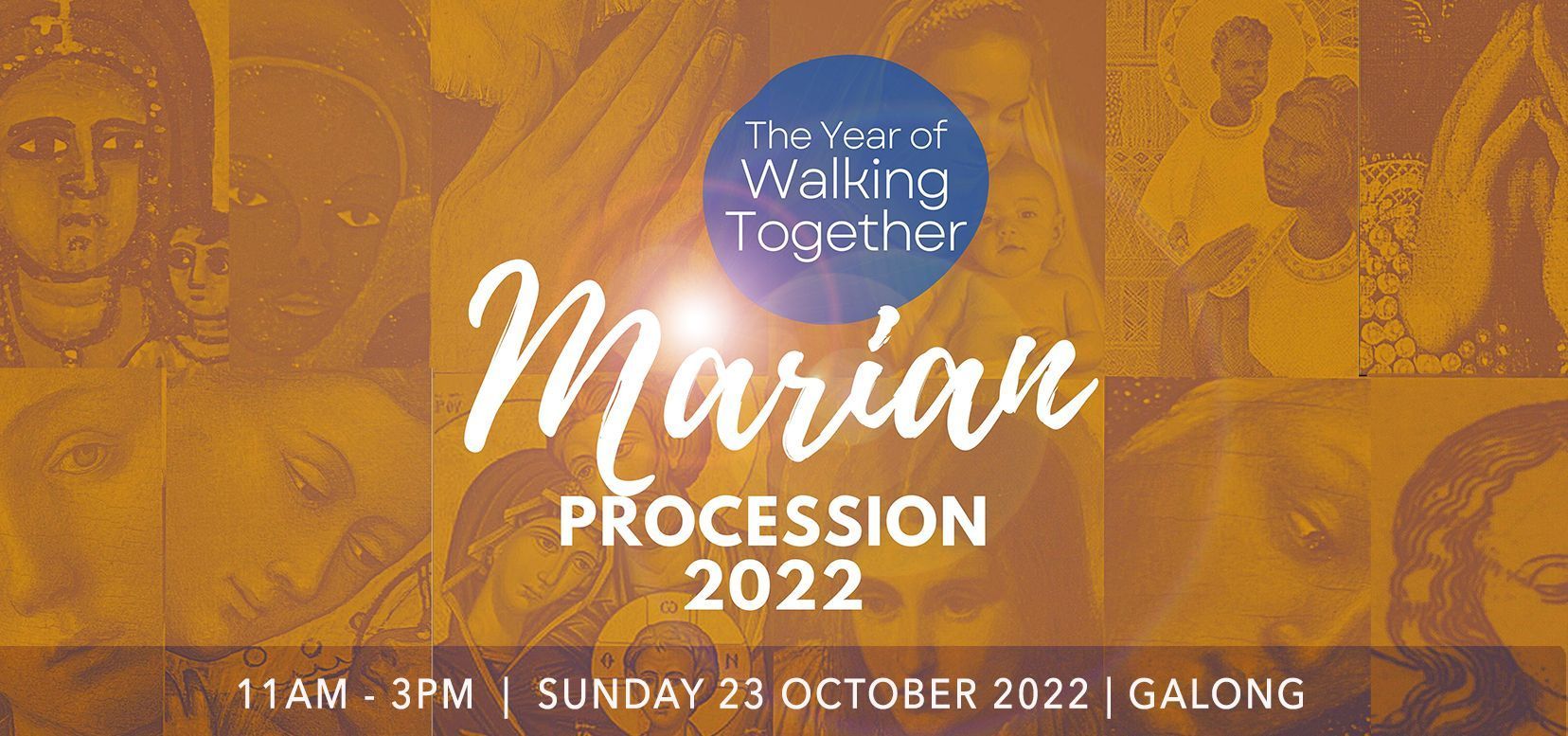 Fr Milat encouraged people to attend to experience the presence of the Holy Spirit which he explained is so often felt at such a community event.
"Some people travel to the other side of the world to Lourdes, but this is in our own backyard and you can have a similar experience," he said.
"Don't forget to bring your rosary!"
The day will include interactive activity stations for children, including Build a Rosary and Paint an Icon.
Archbishop Christopher Prowse said the Marian Procession sent out a "welcome mat" to all in the Year of Walking Together, encouraging parish participation in the whole of diocese events.
"It is important to listen to the life/faith stories of each other so we can join each other in our united spiritual journey," he said.
"As Archbishop, I can observe many great pastoral initiatives taking place, but too often, they are being celebrated in isolation. We need to share how we are practically living out our common baptism."
---
The Year of Walking Together Marian Procession, 2022 – Sunday 23 October 2022
St Clement's Retreat and Conference Centre, Galong
11.00am Sacrament of Penance
11.30am Mass with main celebrant Archbishop Christopher
12.30pm BYO lunch and children's activities (sausage sizzle provide)
2:00 pm Procession to the Grotto