Boorowa sport carnival emphasises participation
There's an old Aussie saying that sport was the winner on the day, and it's particularly true of the Boorowa Touch Football & Netball Carnival.
While points are scored in individual games, there are no championships or competition winners. The tournament is all about participation.
"The formula is working," said Boorowa Central School Principal, Paula Hambly.
"It's been a success every year and it was a great success this year."
The event is a co-production of St Joseph's Primary School and Boorowa Central School. It's been running for more than 25 years in its current format and continues to grow and the logistics are mind-boggling.
It's the biggest primary school sports carnival in NSW. This year there were over 4,500 participants and another 2,500 adults, assistants and volunteers. A total of 434 teams took part – made up of 246 touch footy teams and 188 netball teams. The games are played on 27 touch football fields and 26 netball courts with 19 rounds played from 9am through to 3pm.
If any game is even 1 minute over time, the domino effect impacts on all following games.
Then you have to park all of these cars and feed all of those people. But despite its enormity the day ran, and always runs, like a well-oiled machine.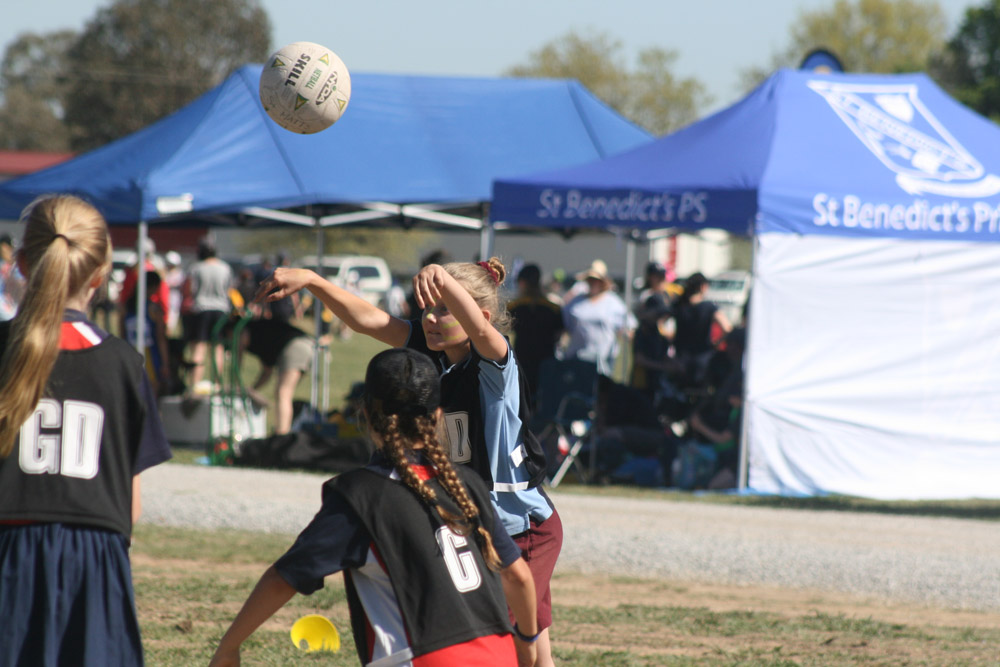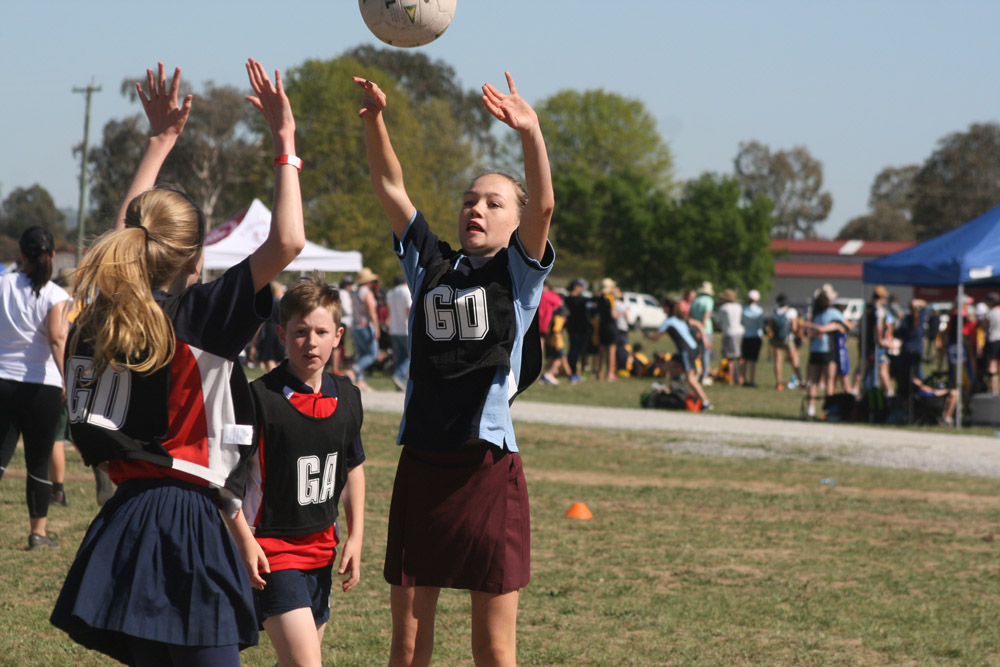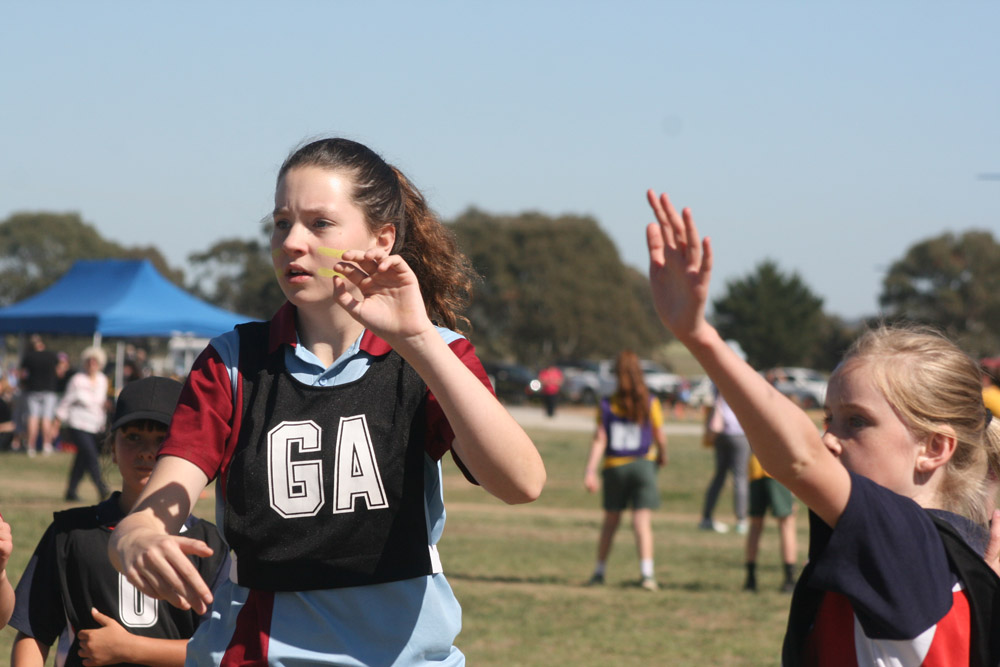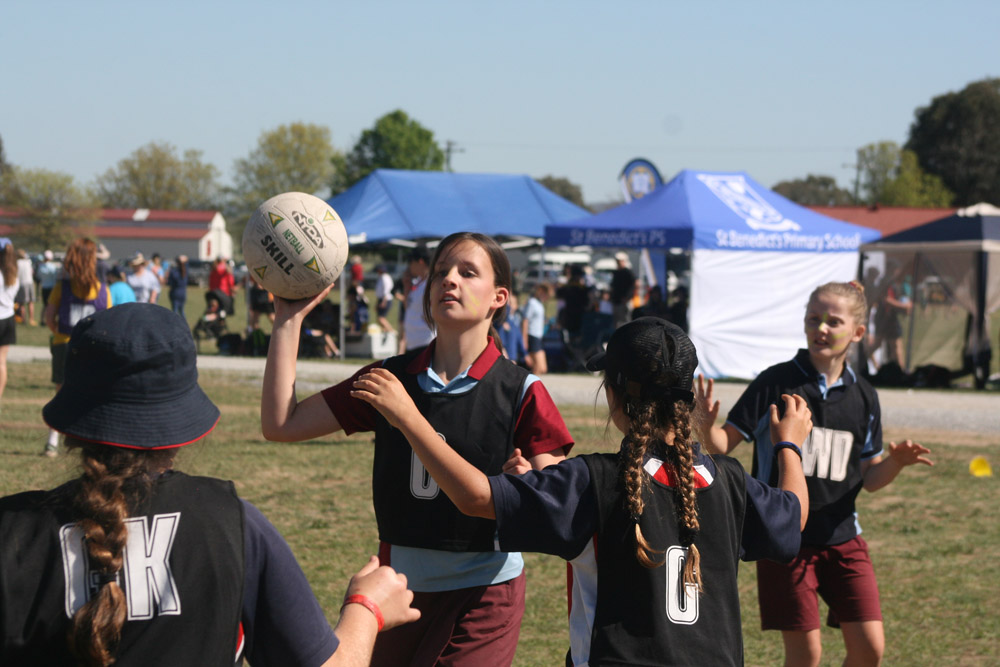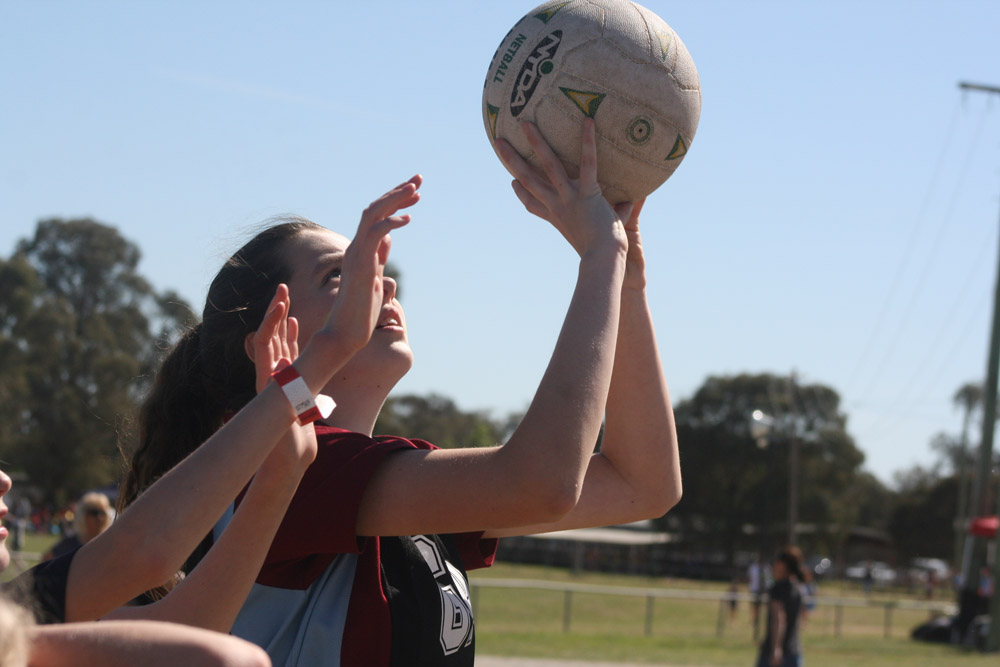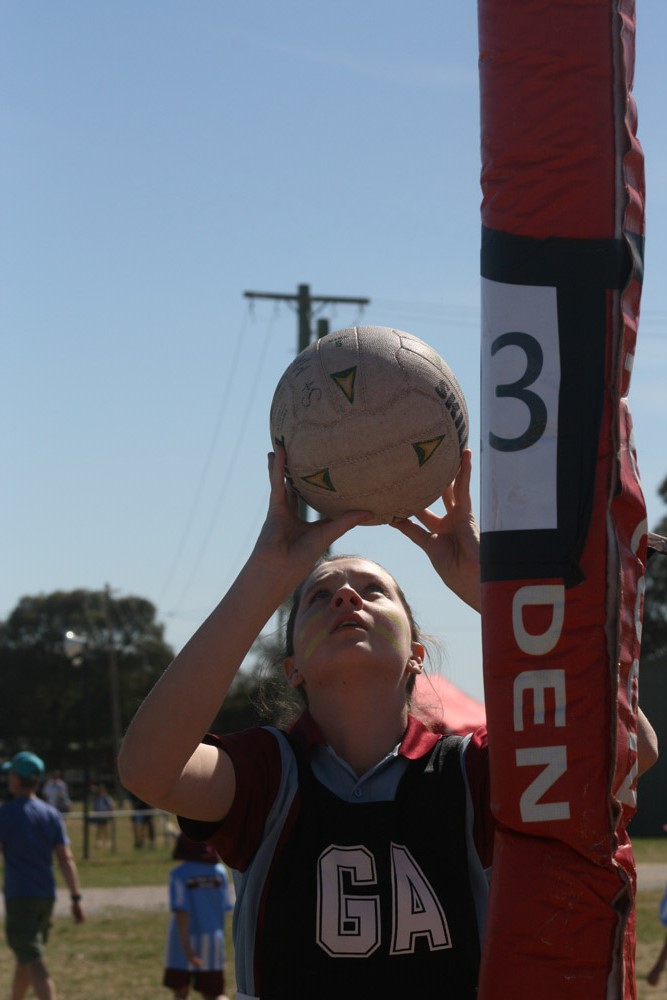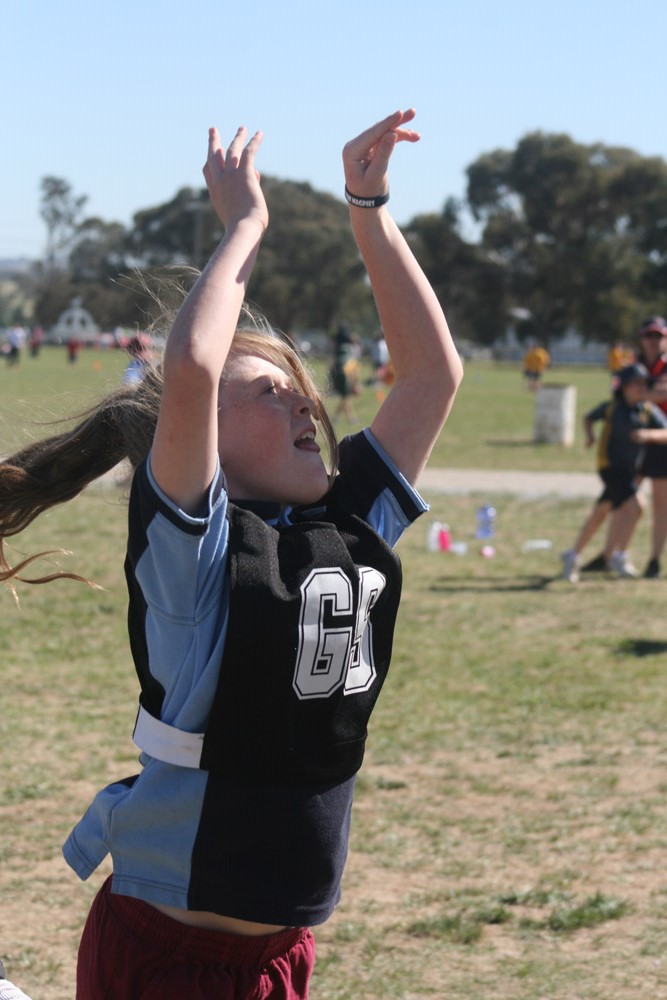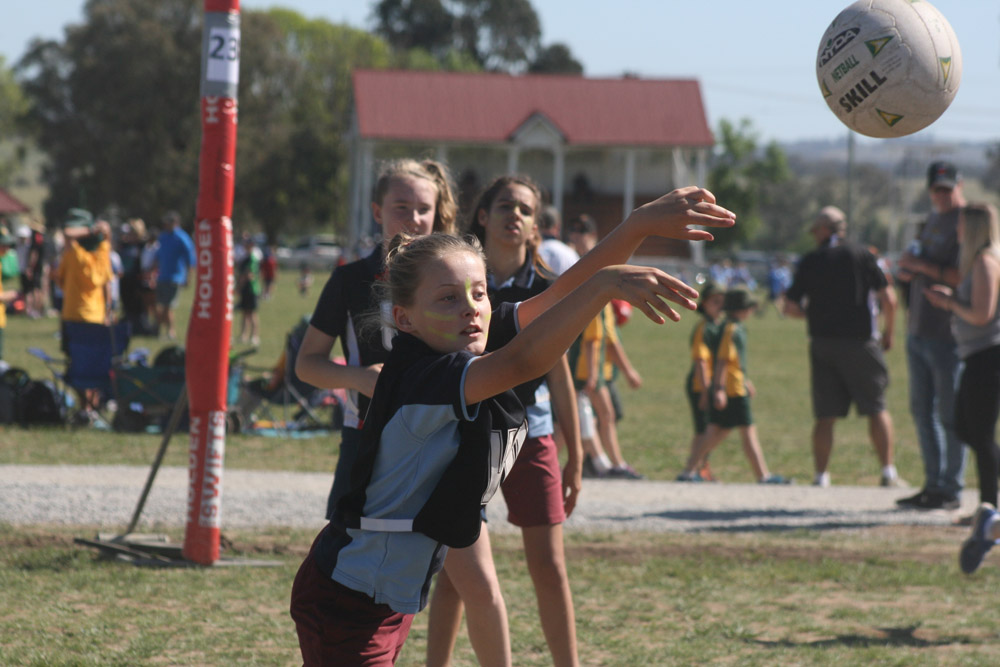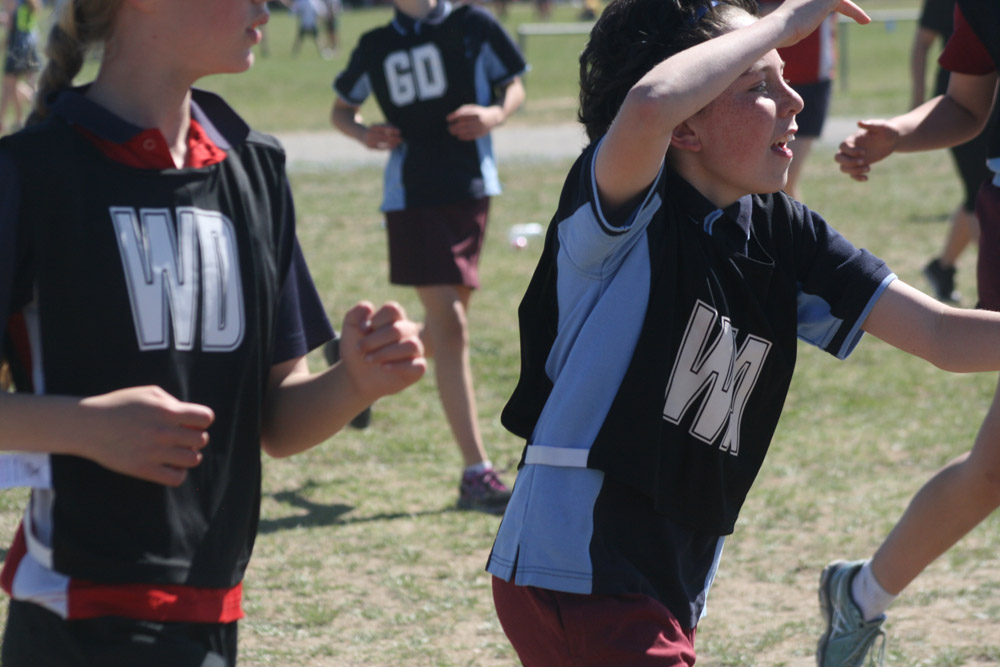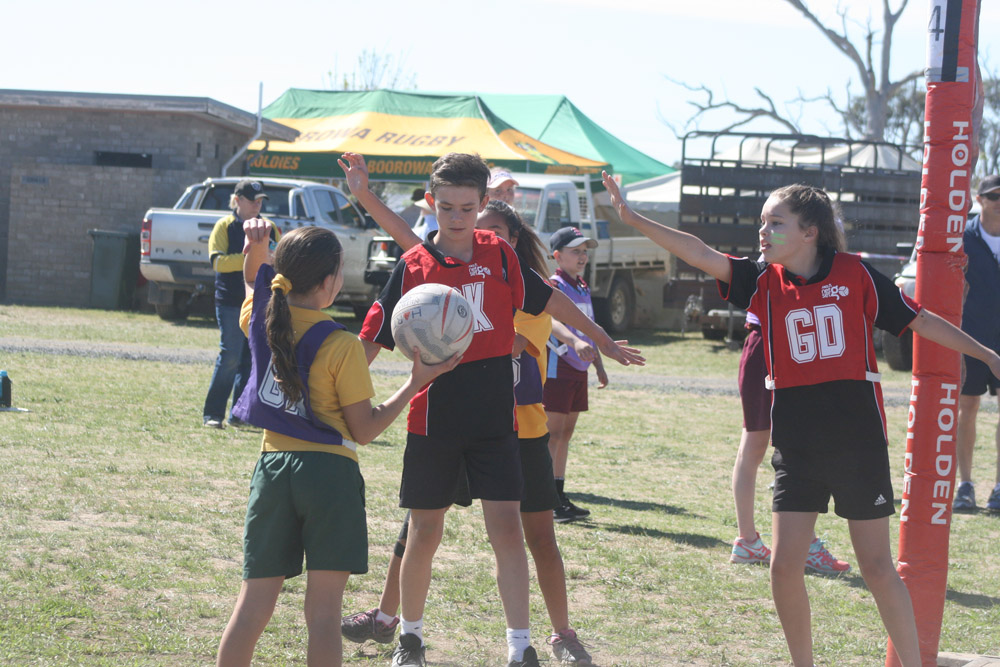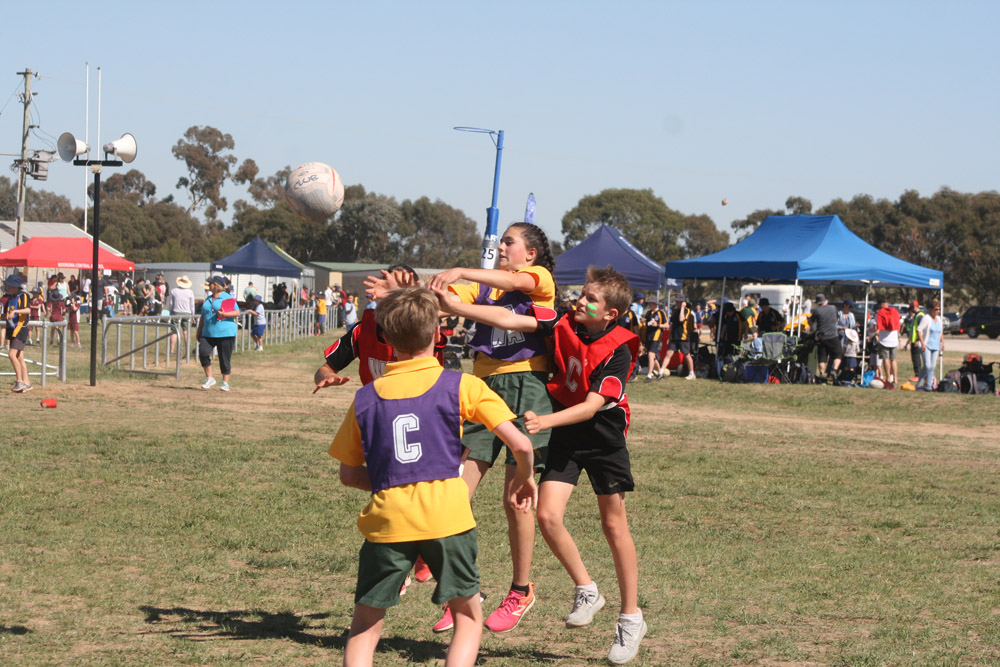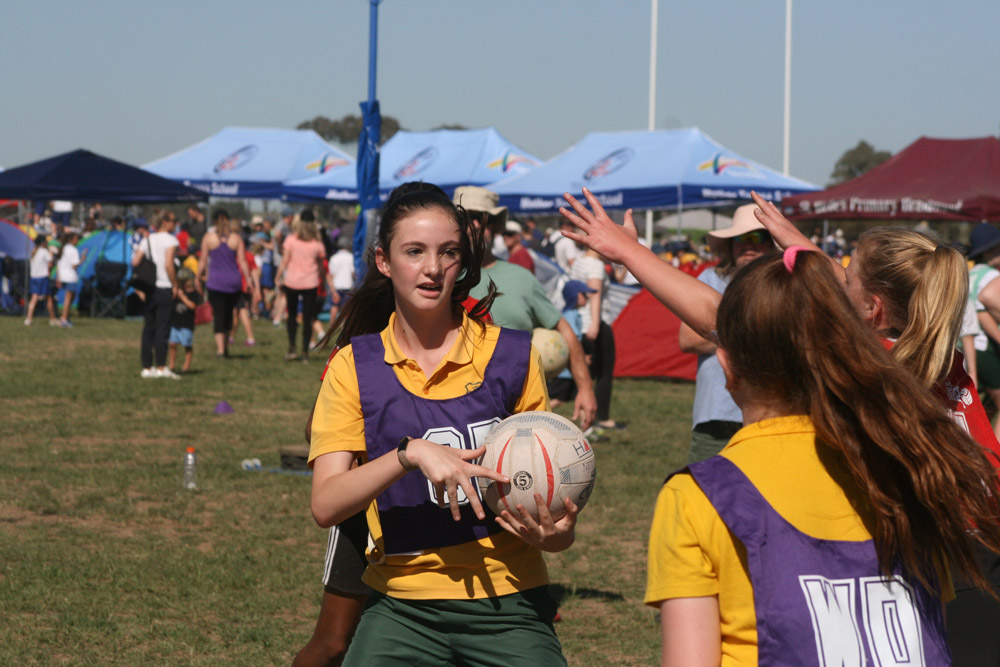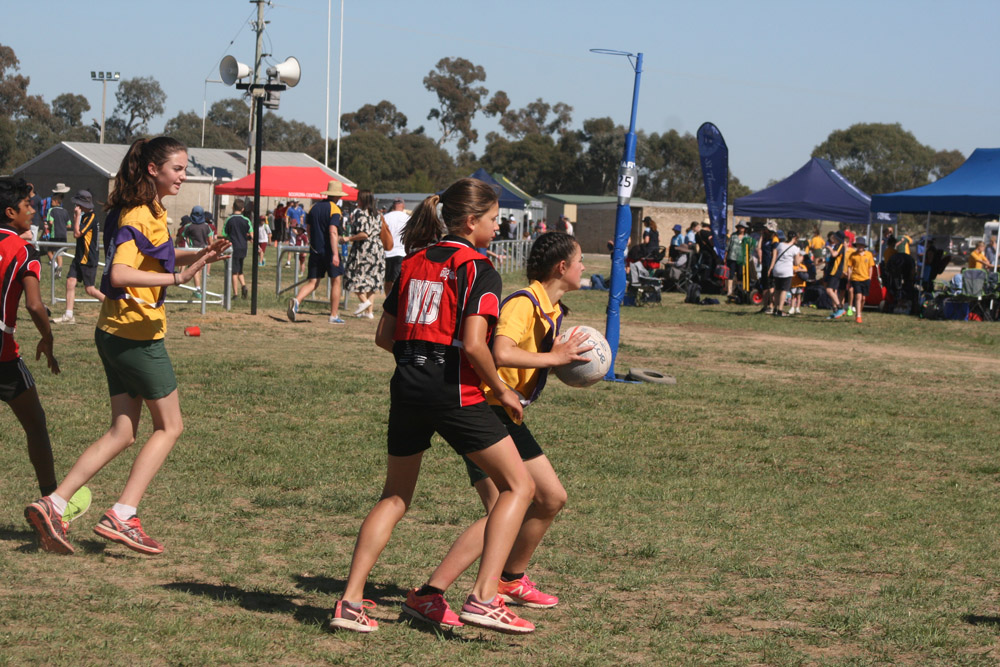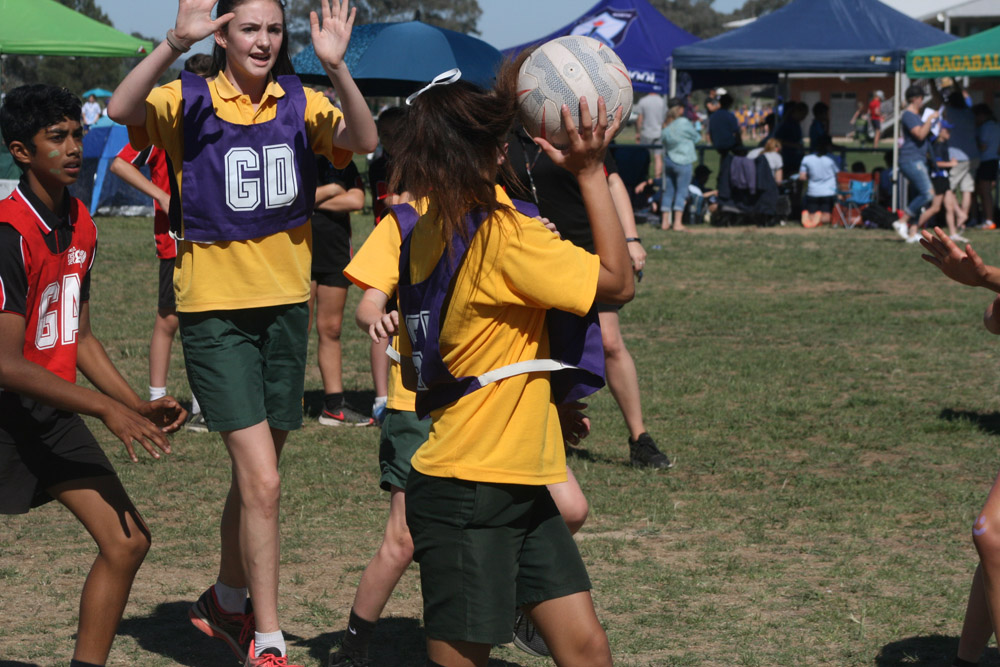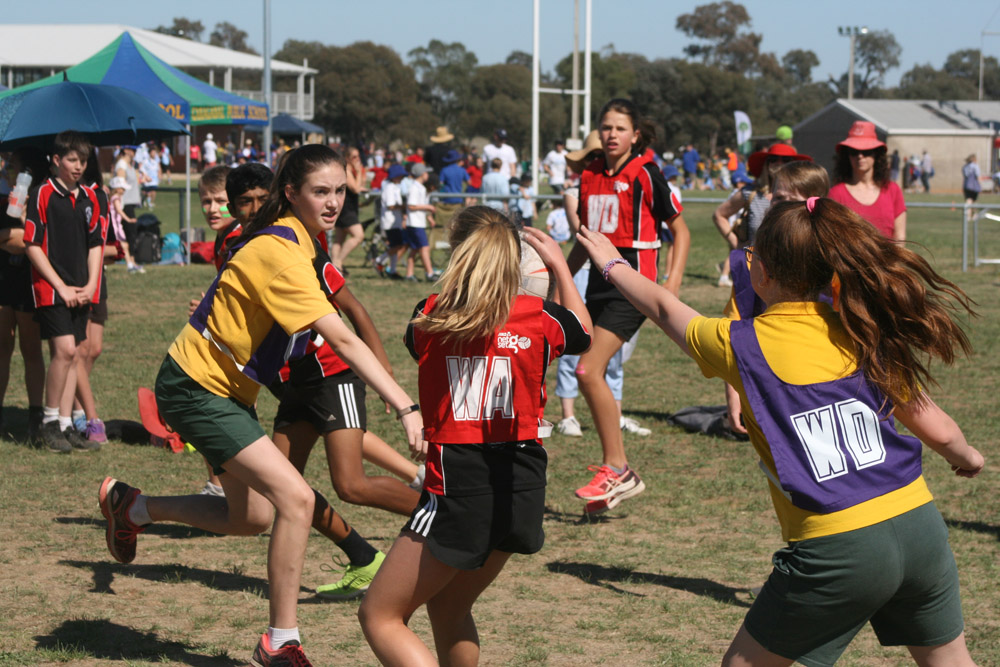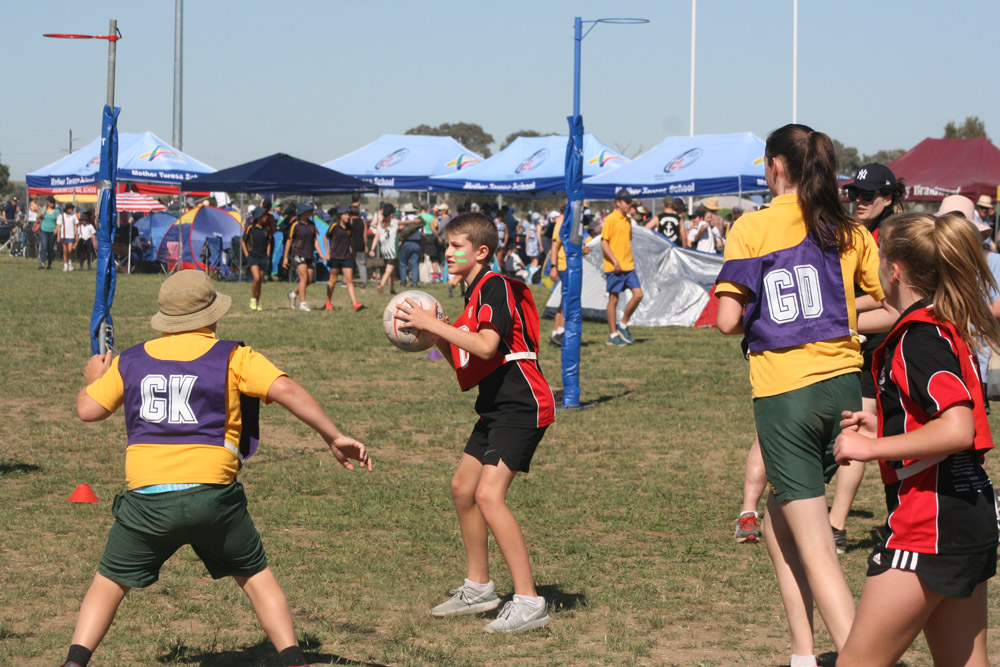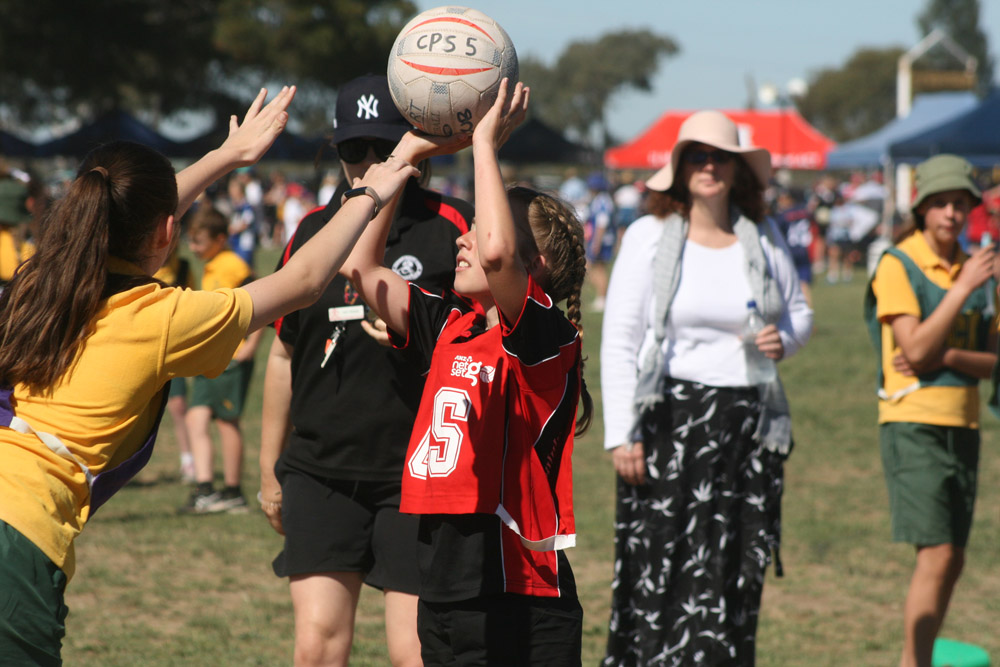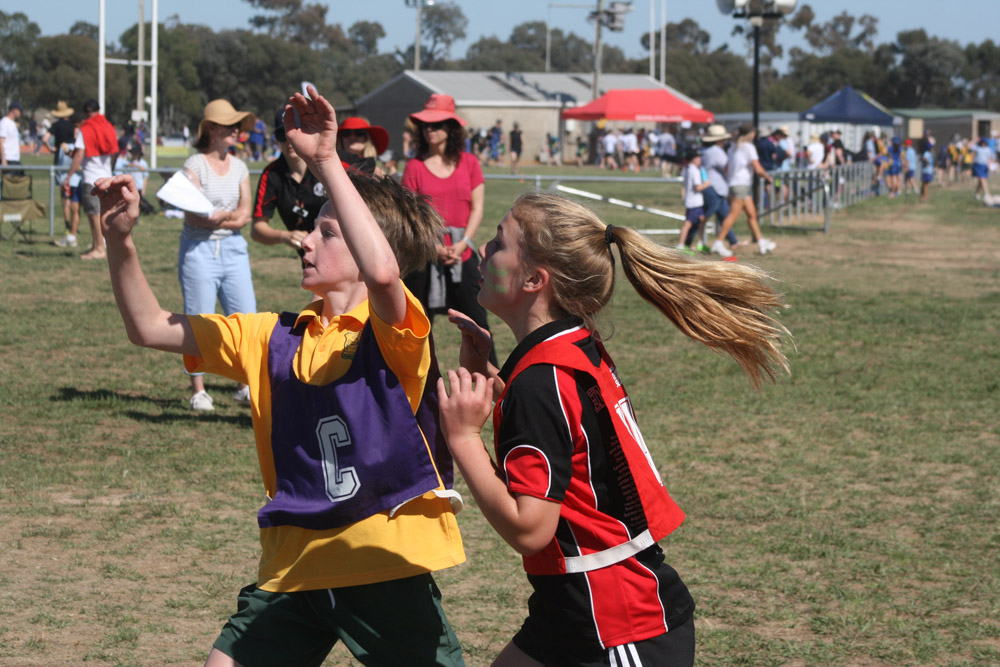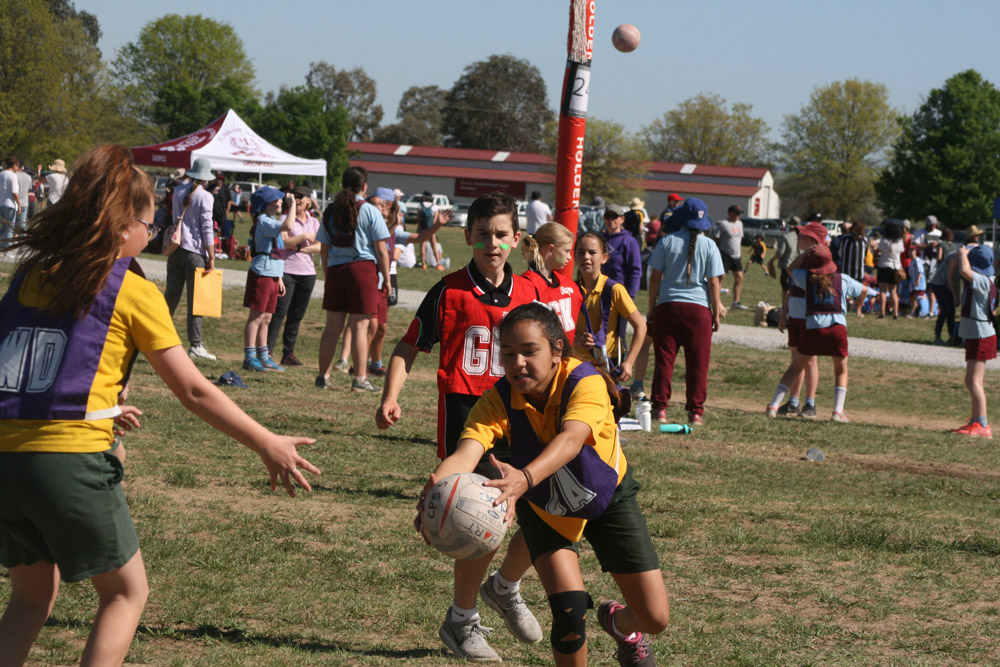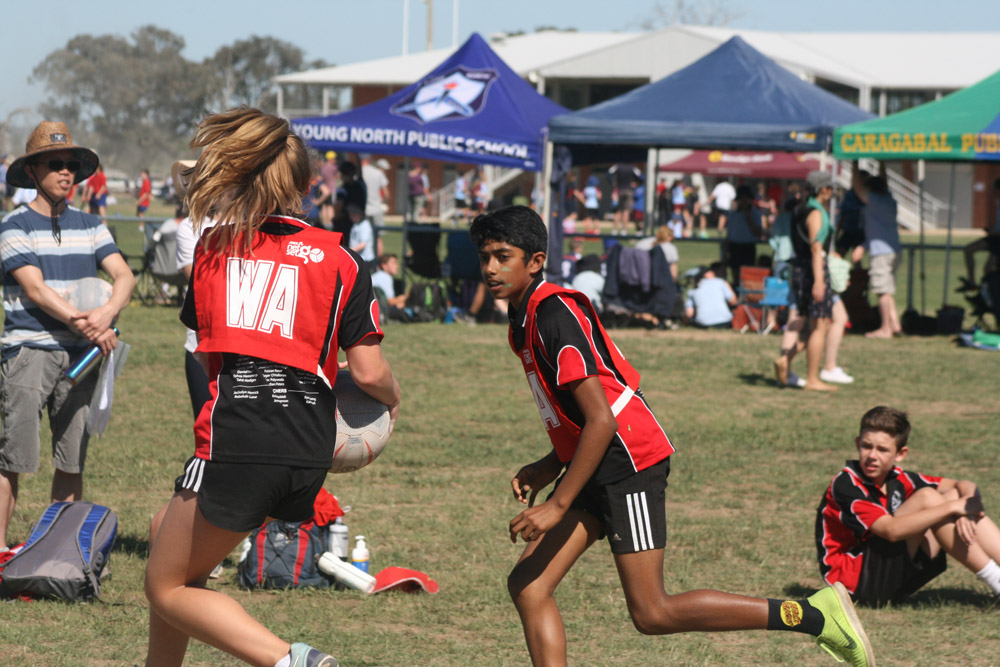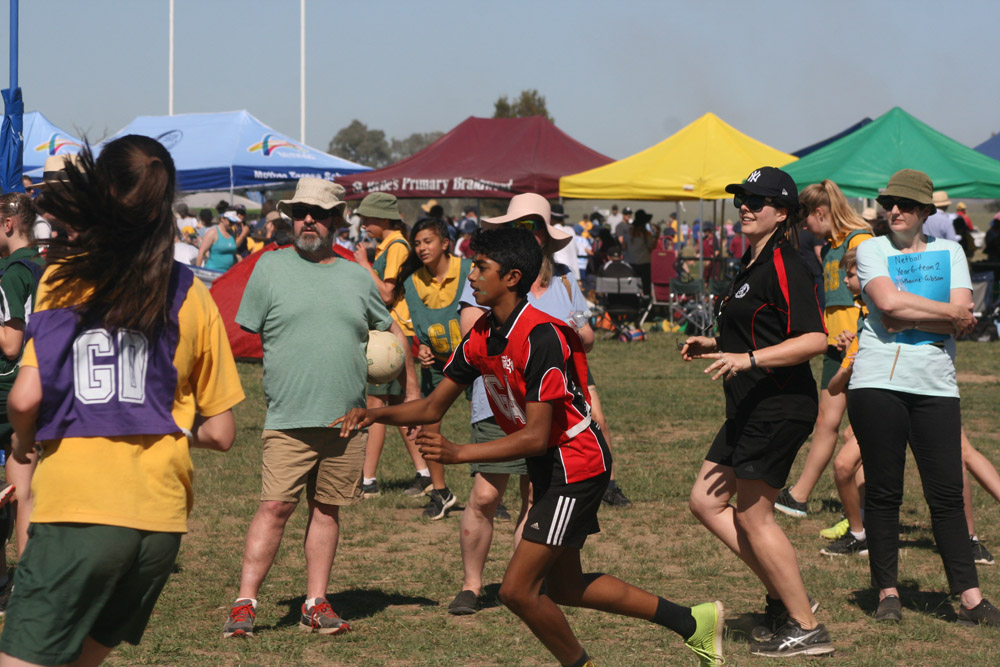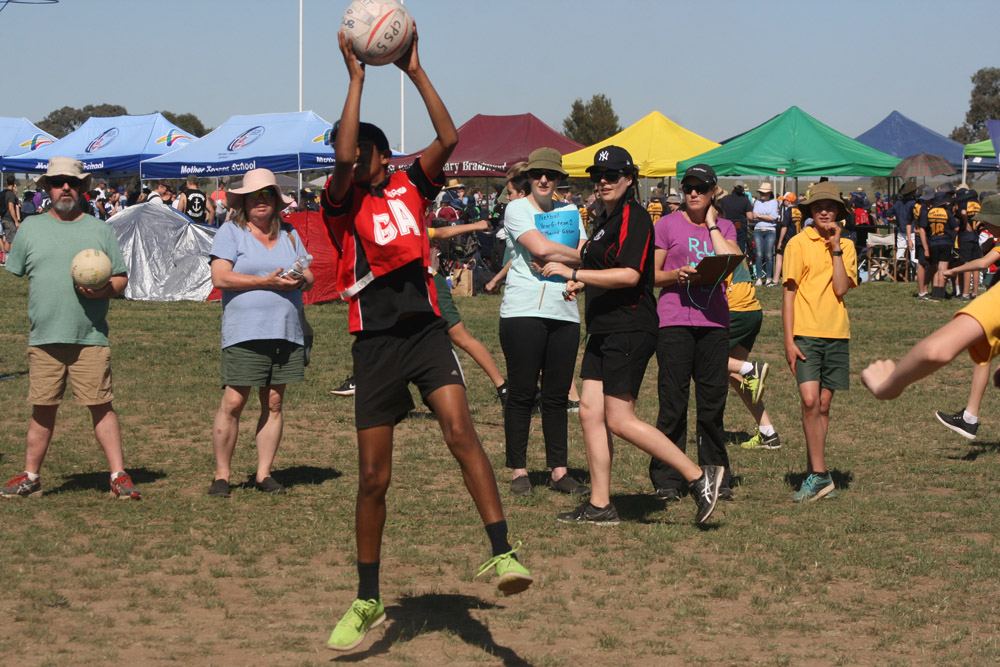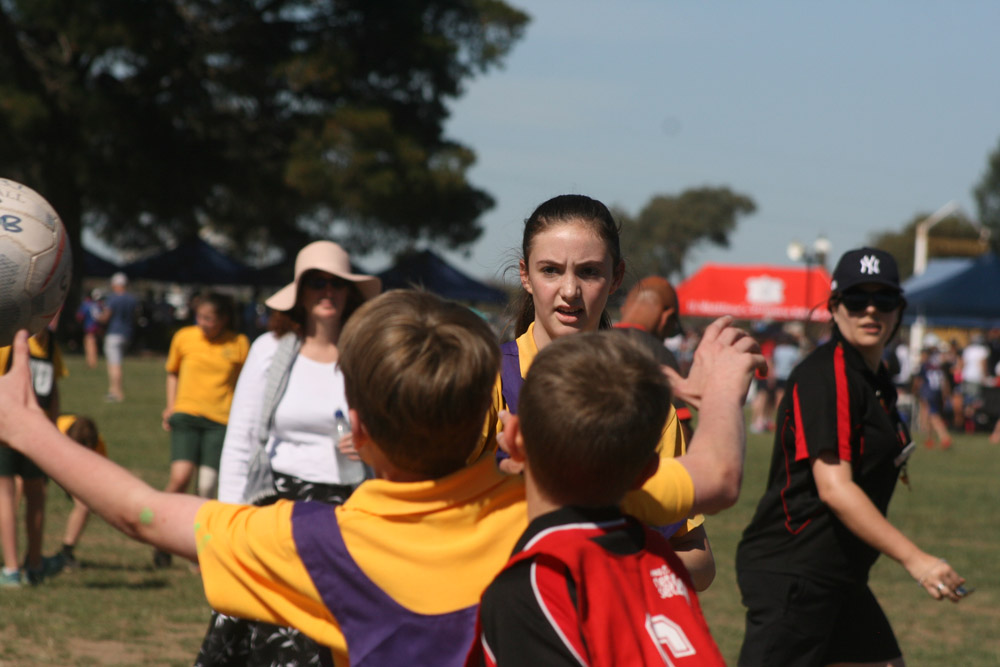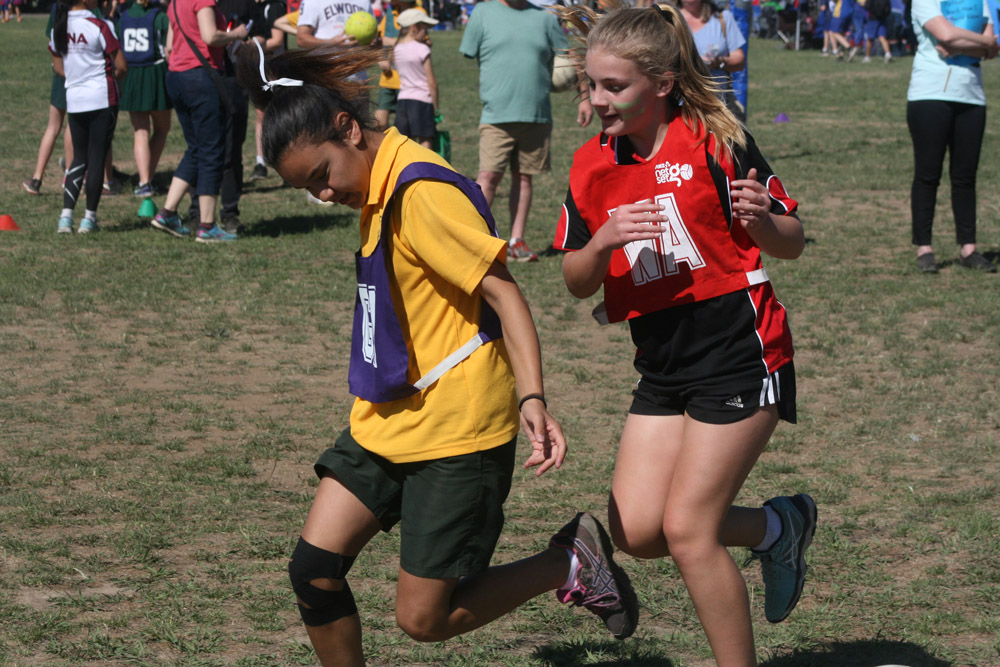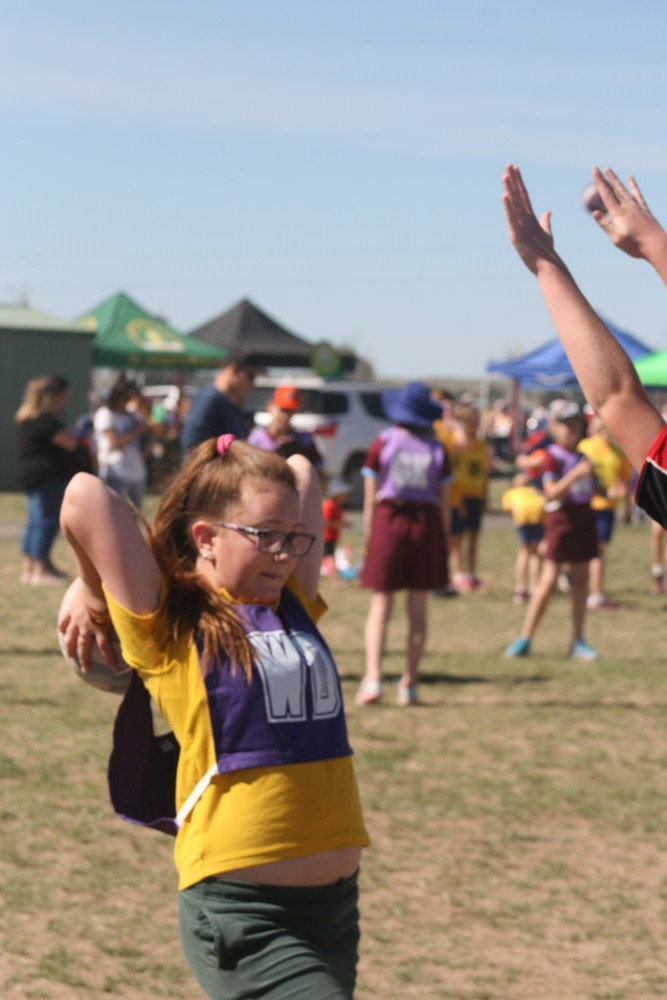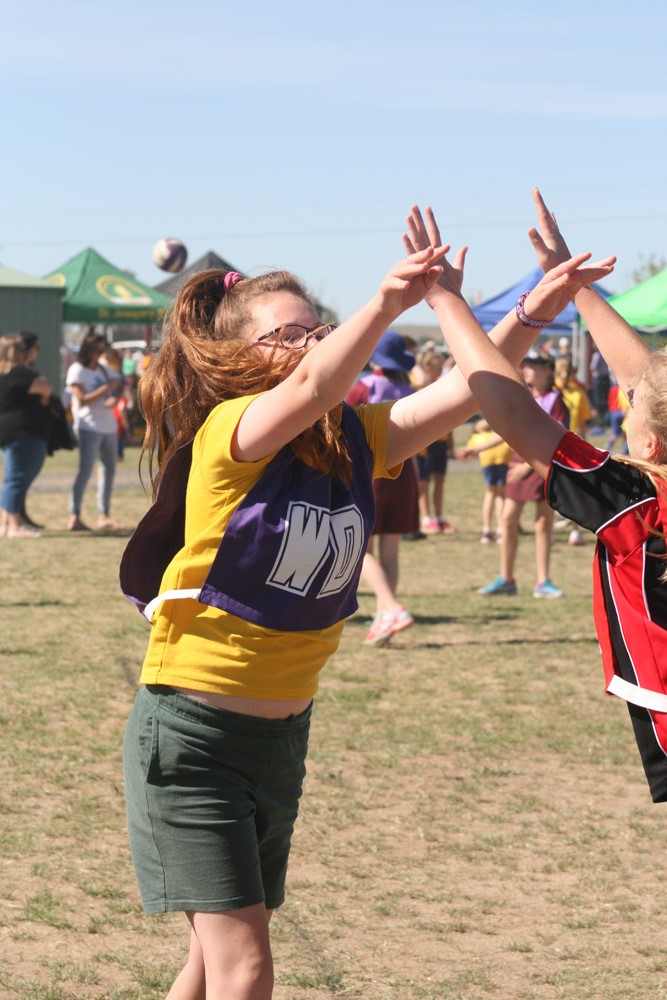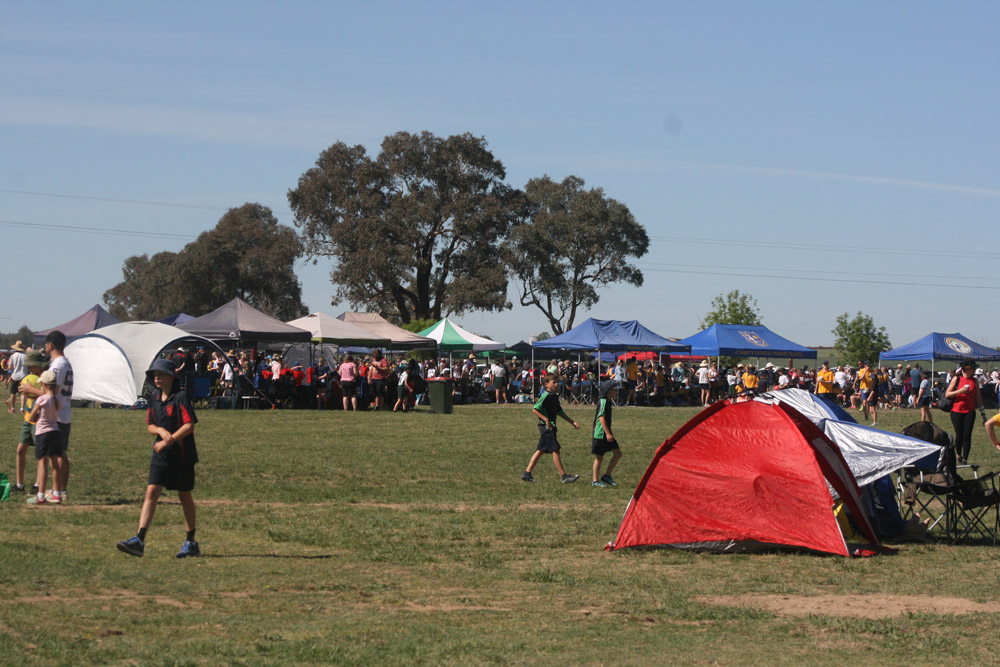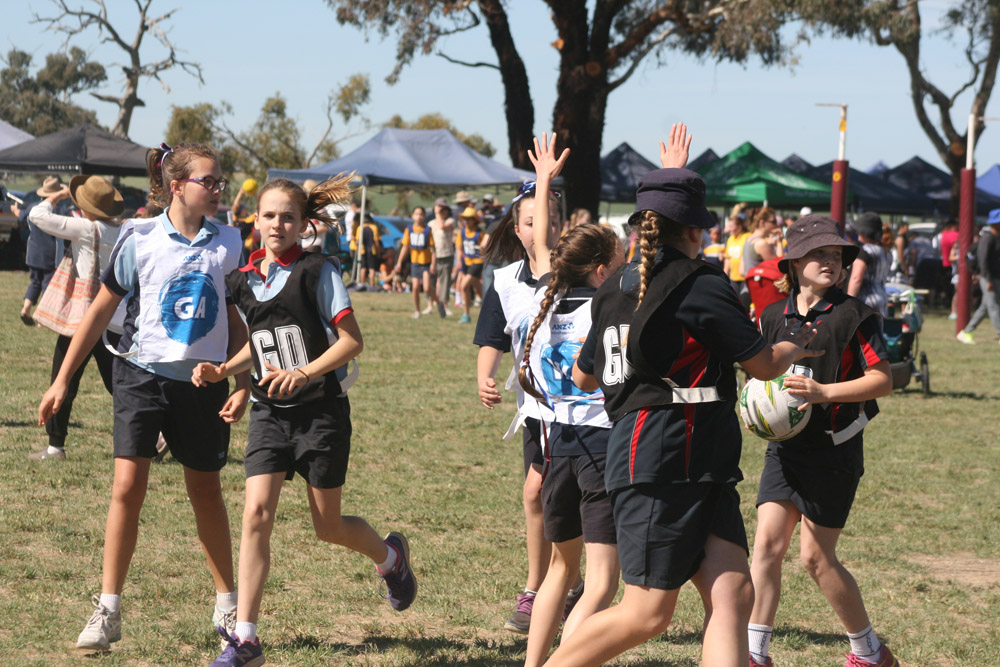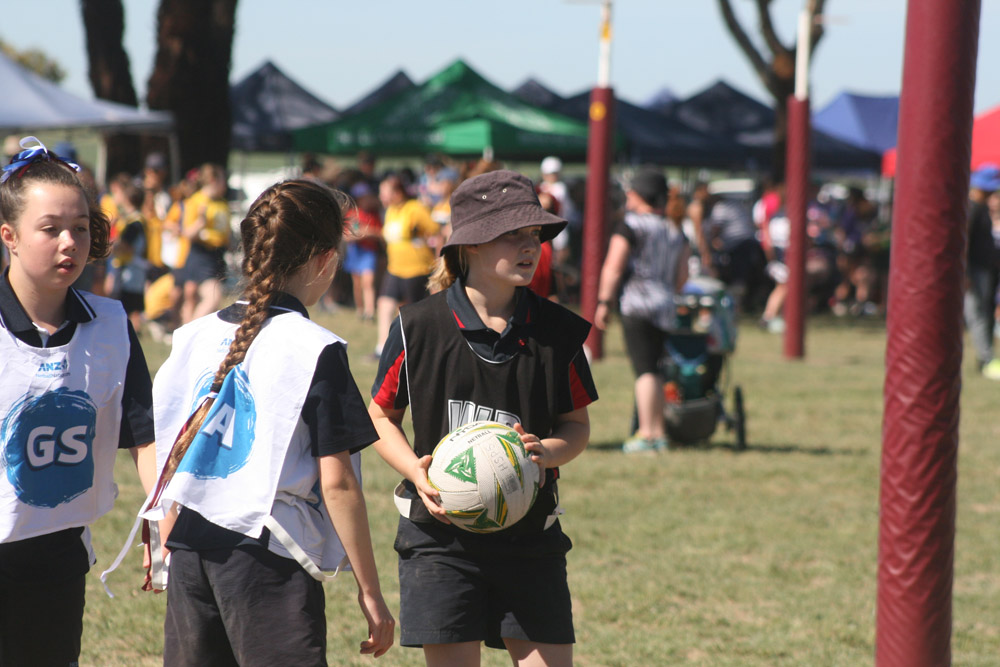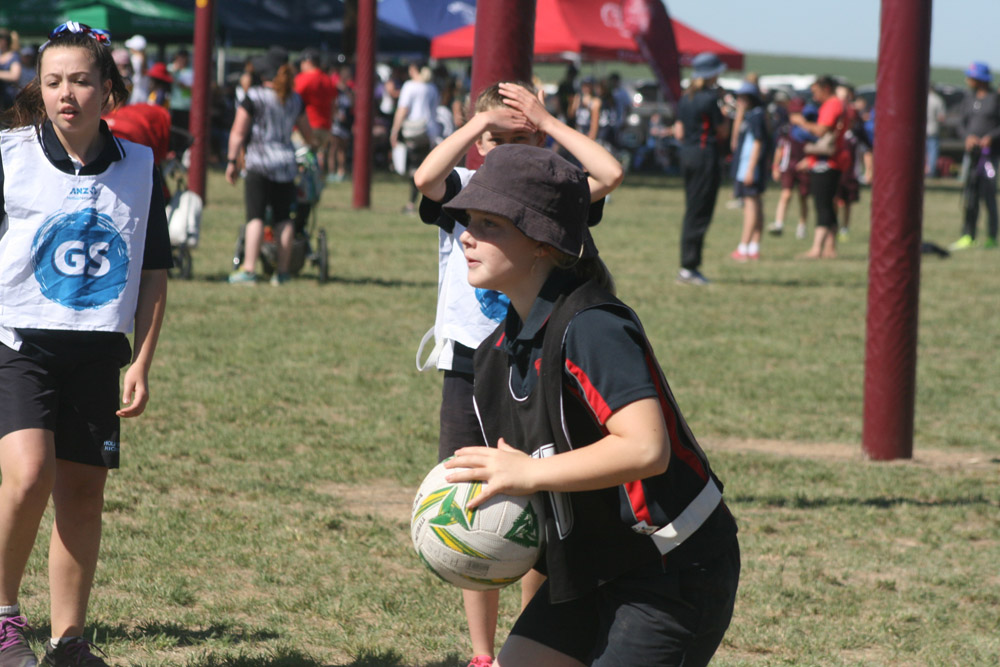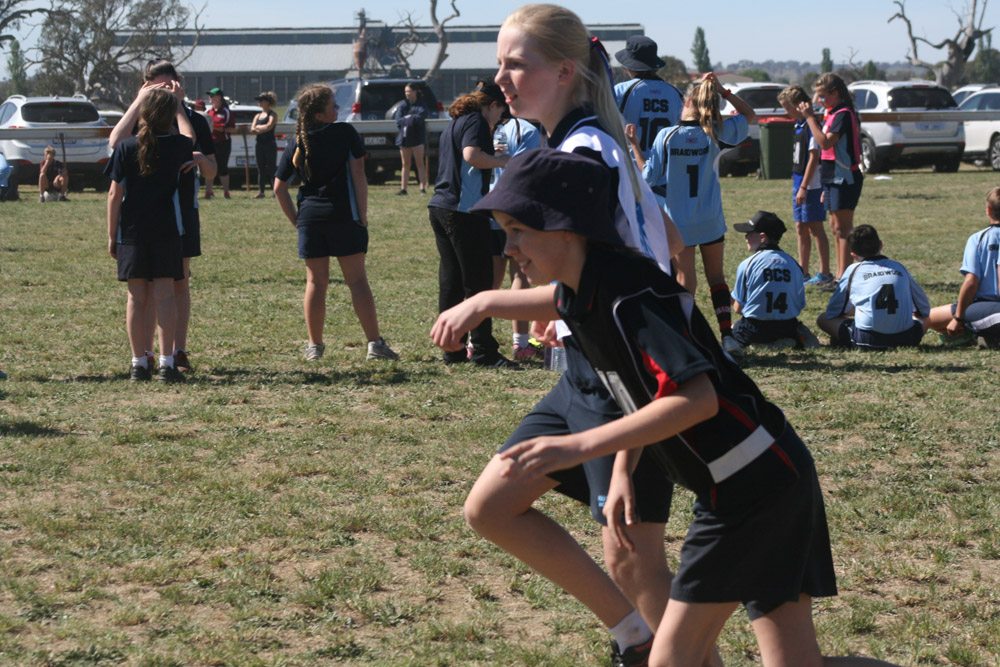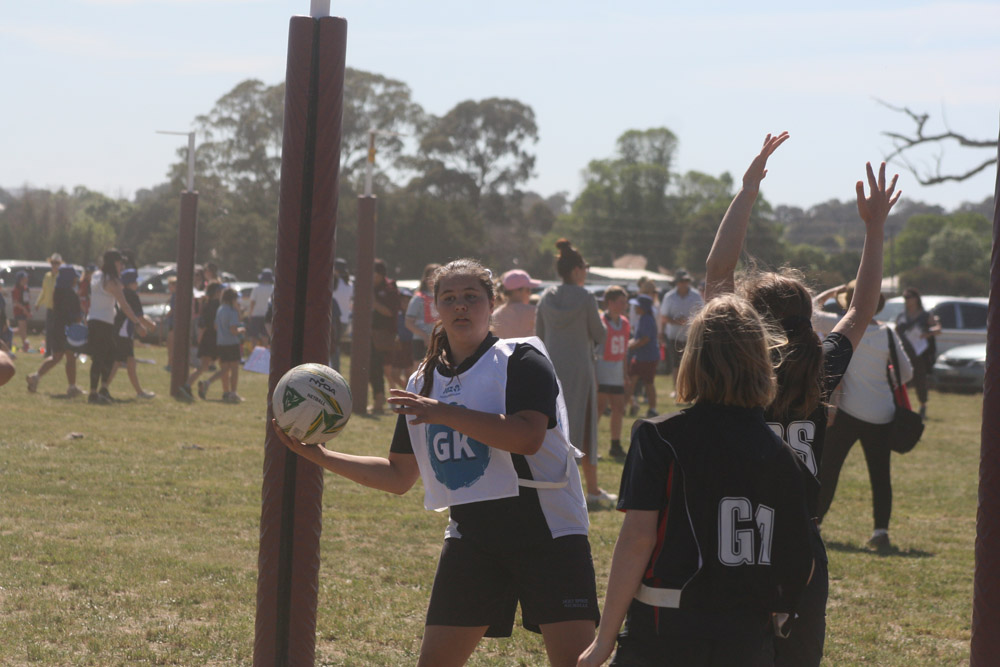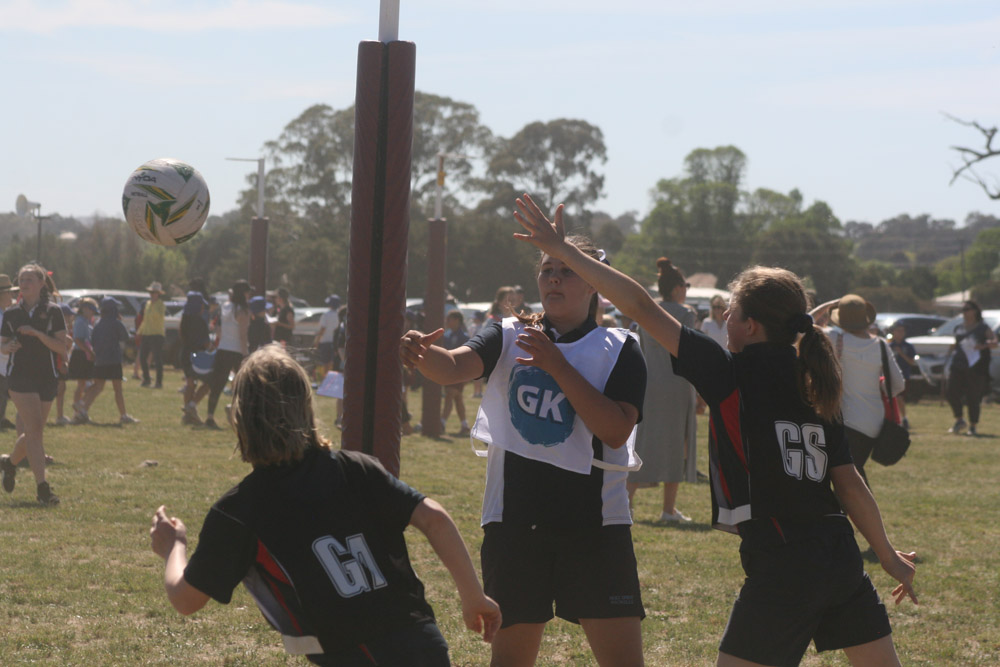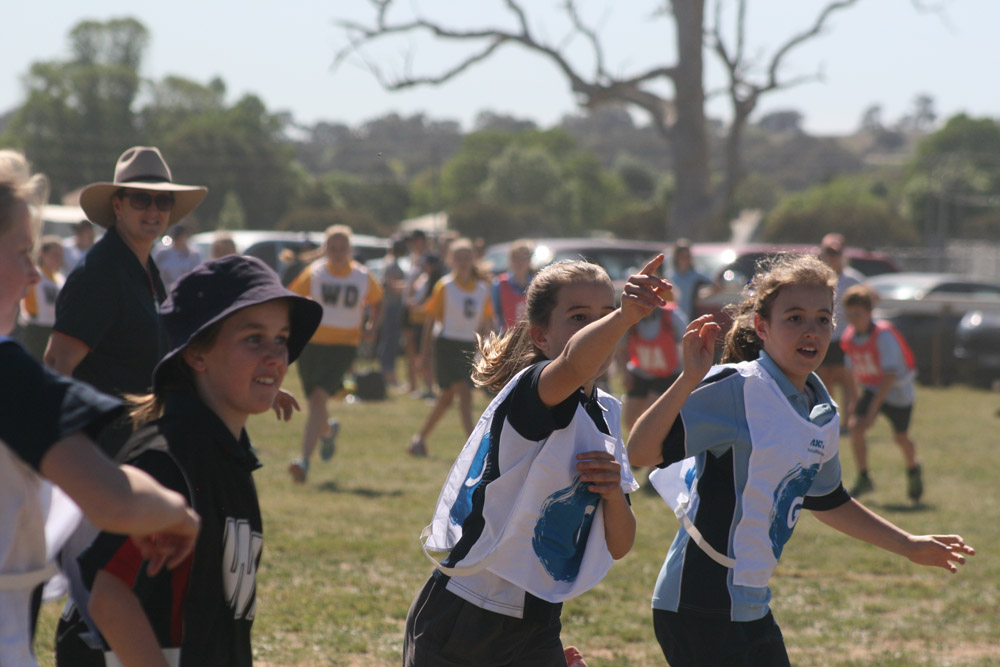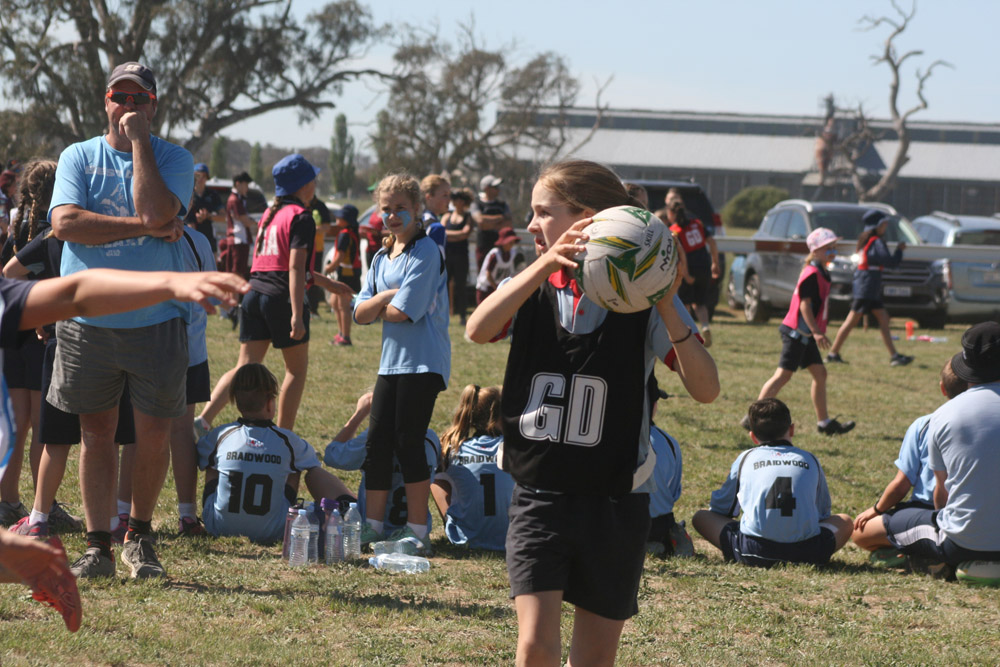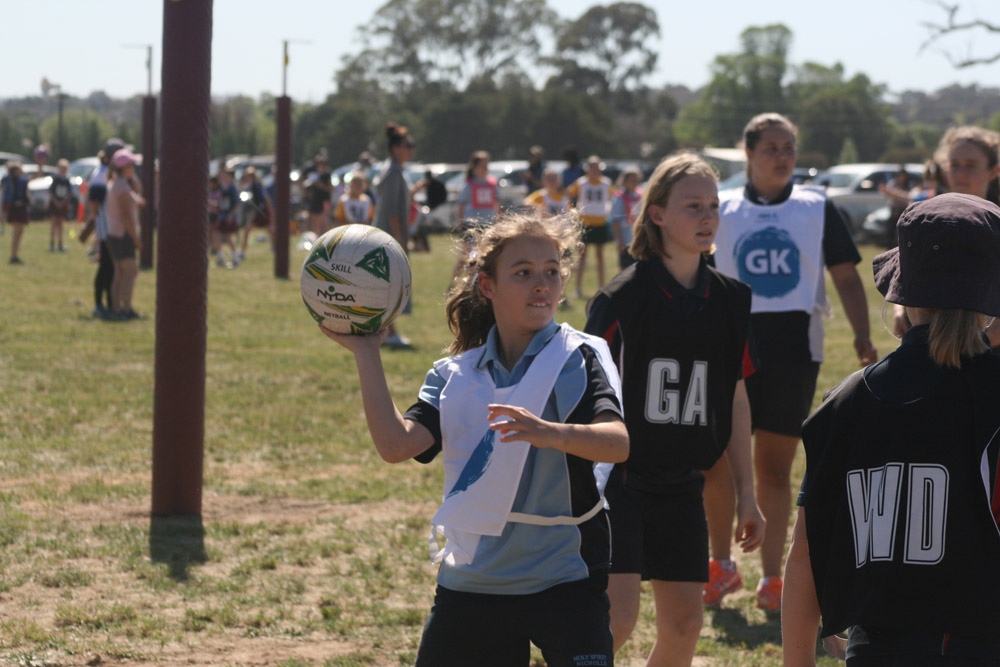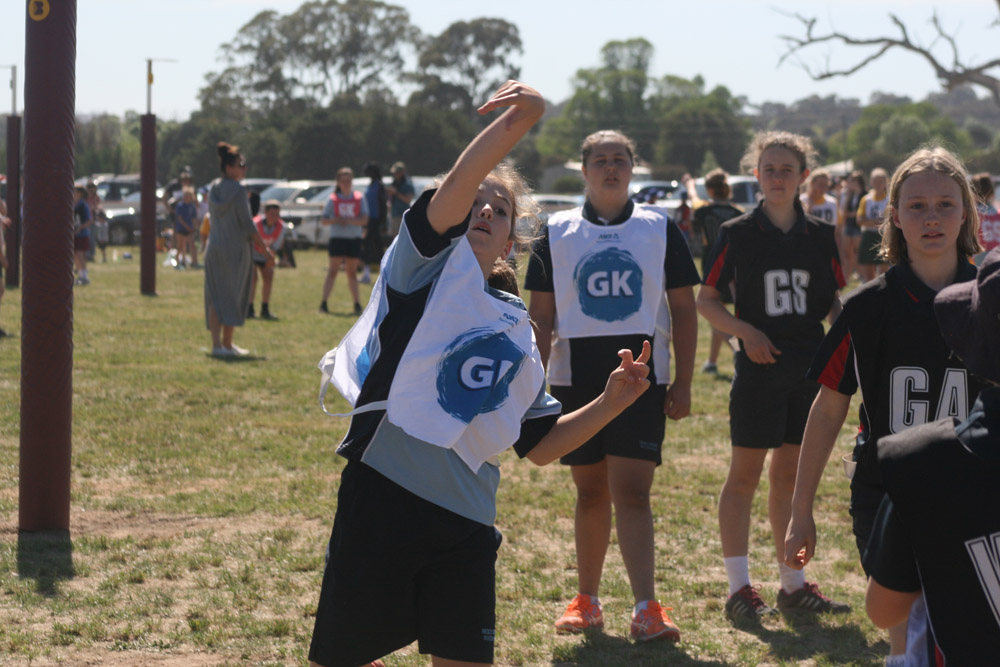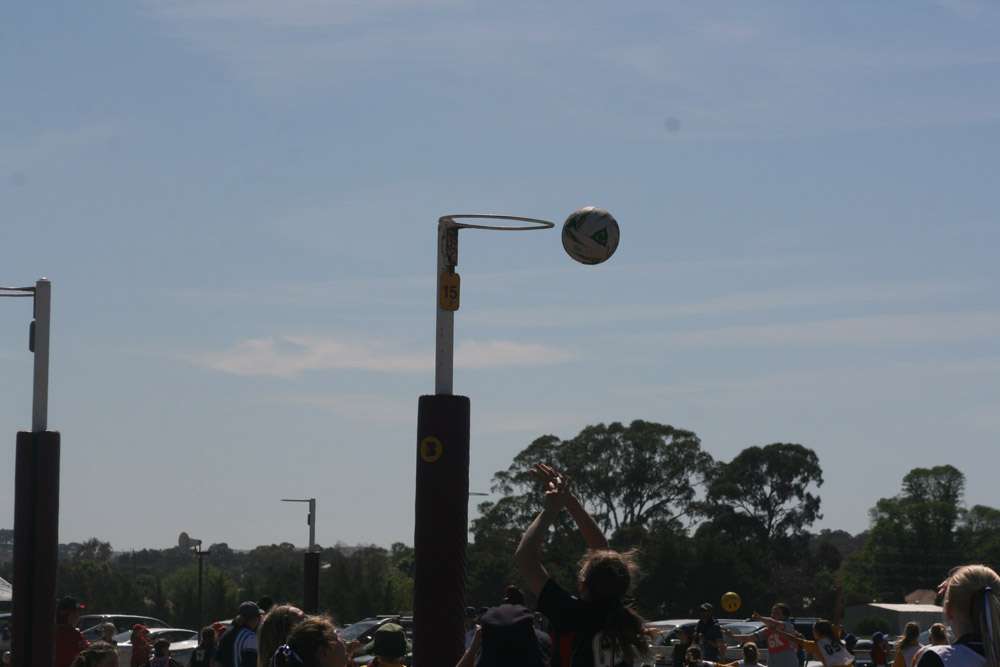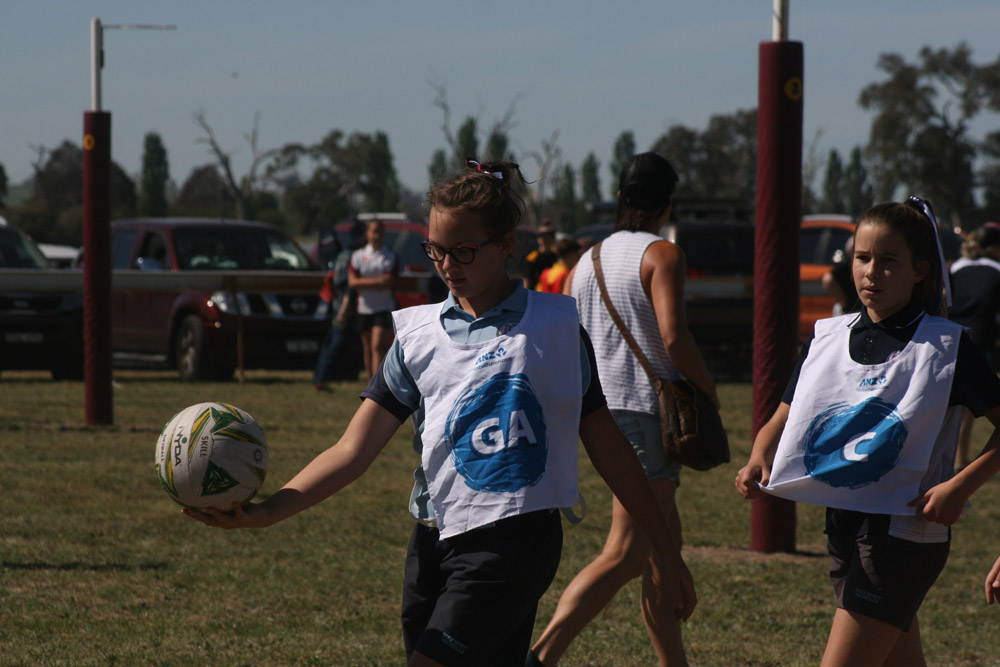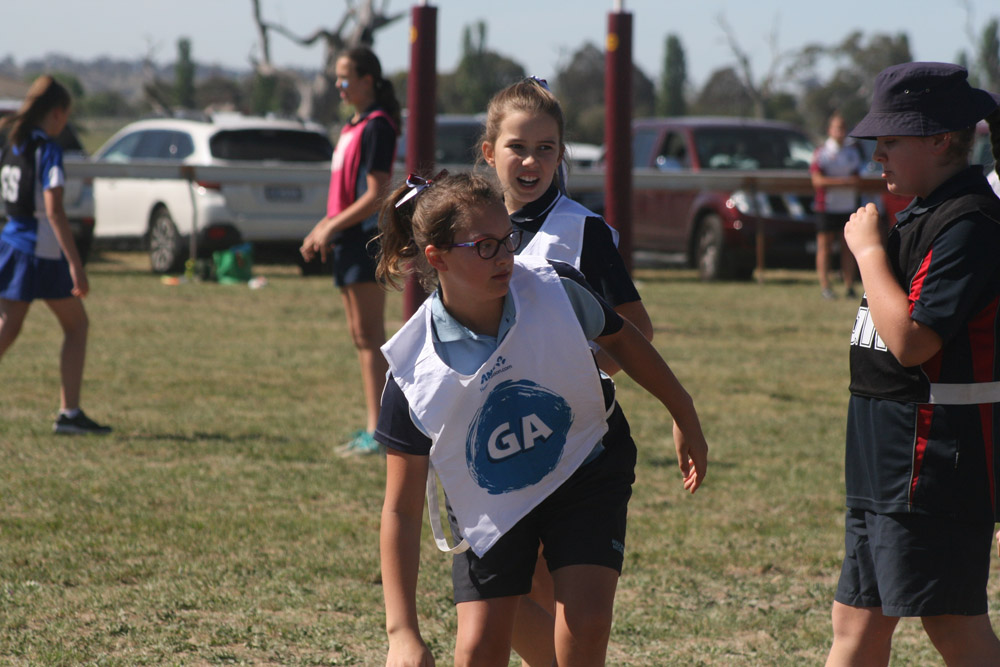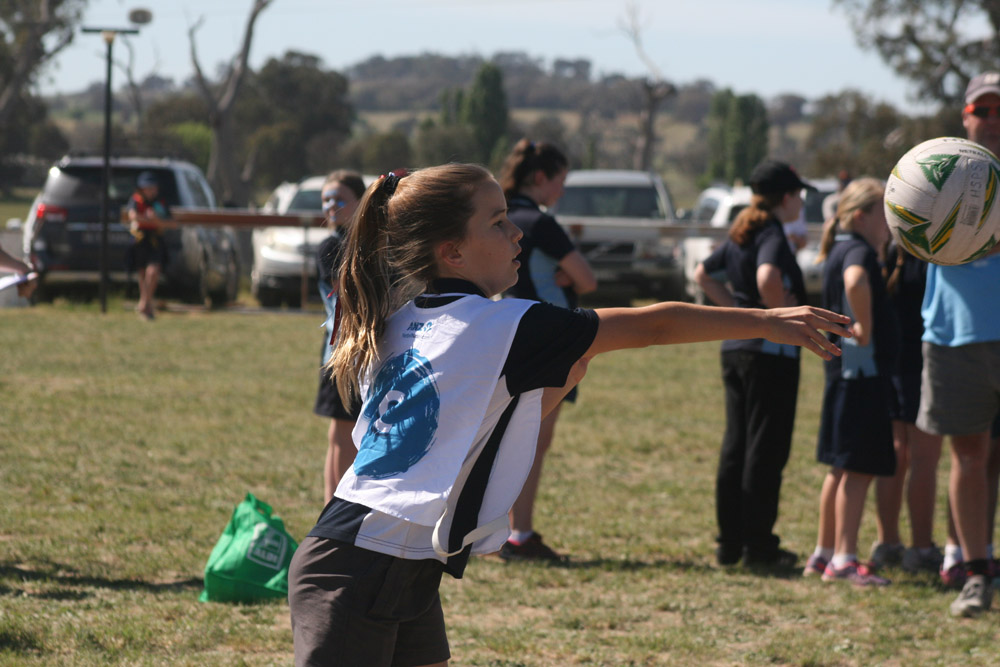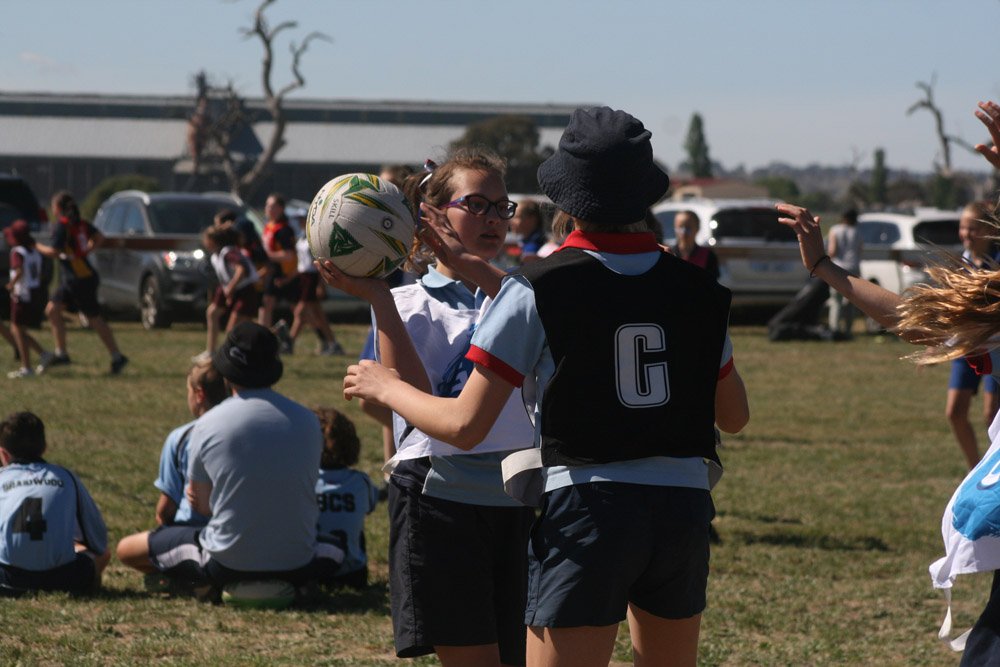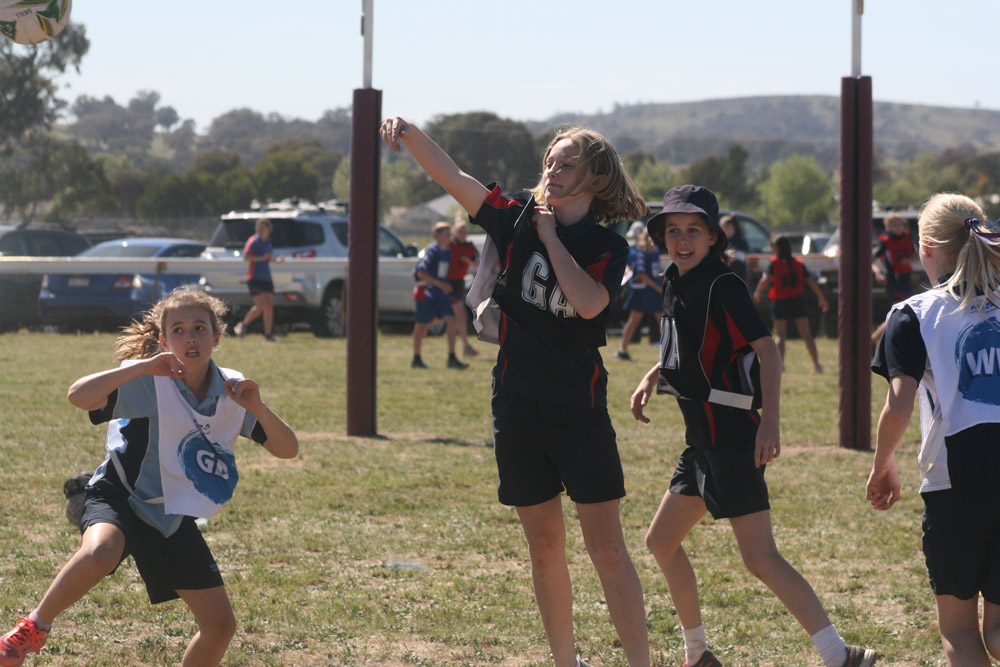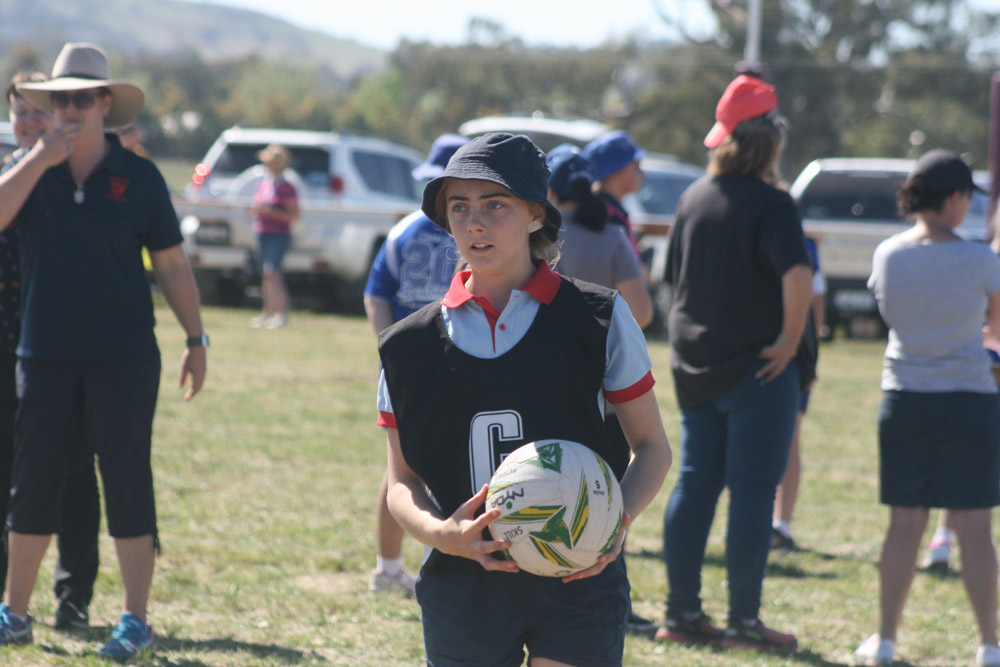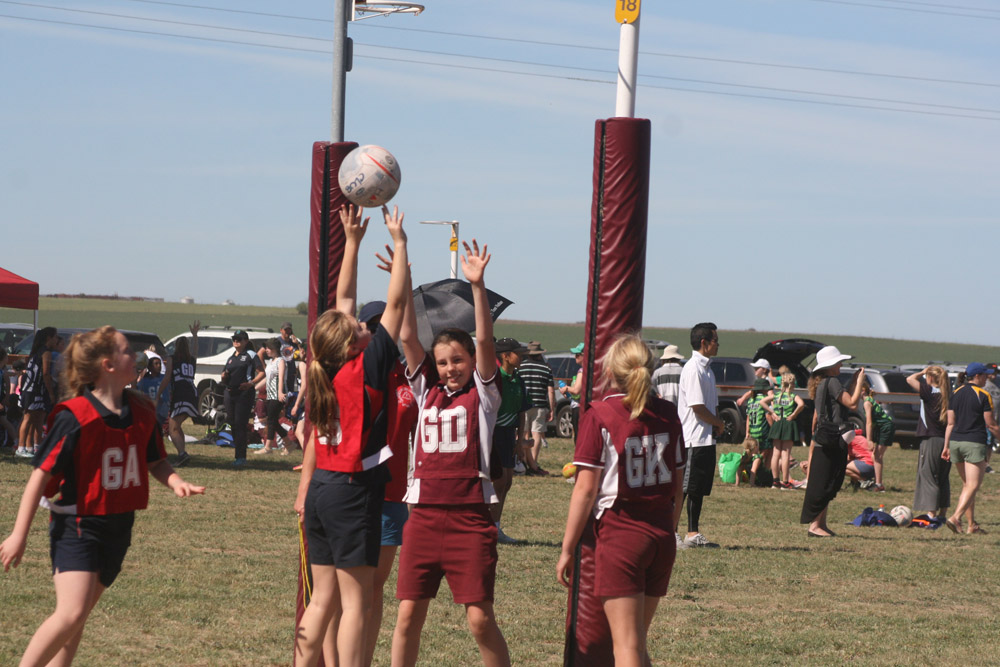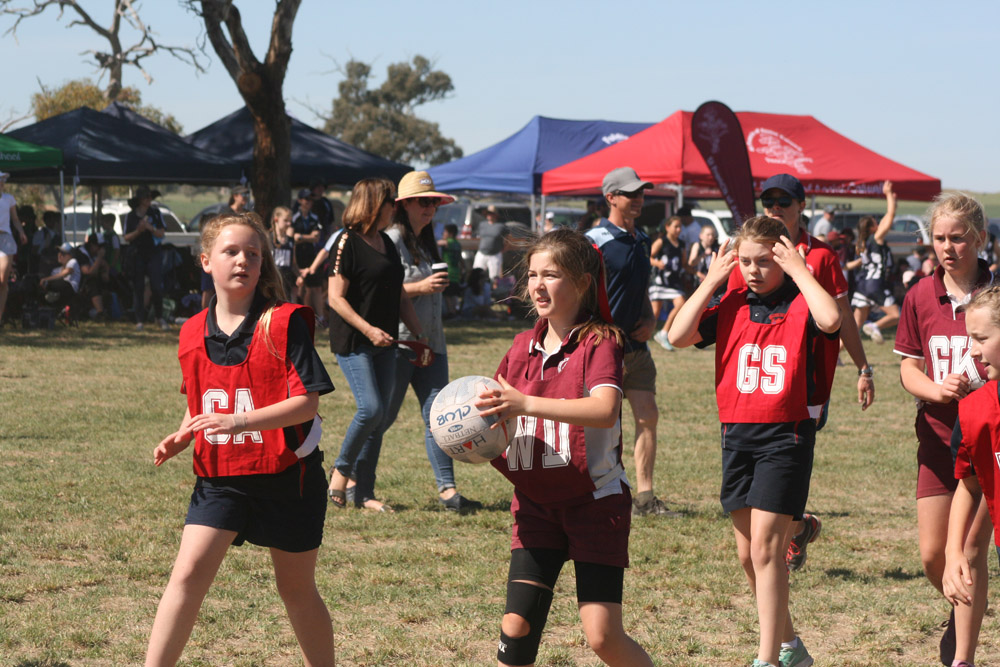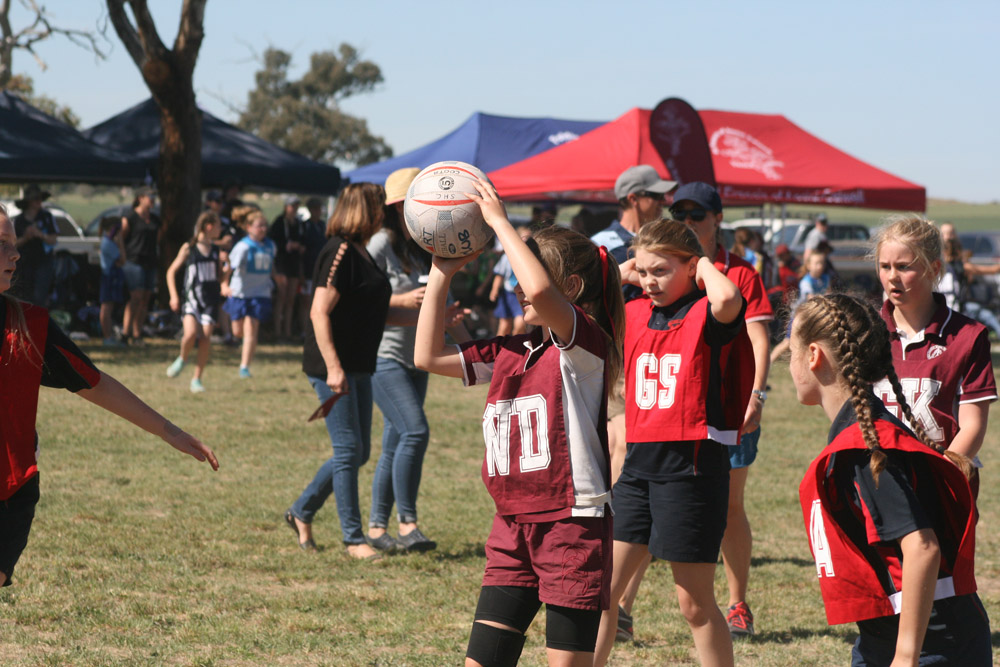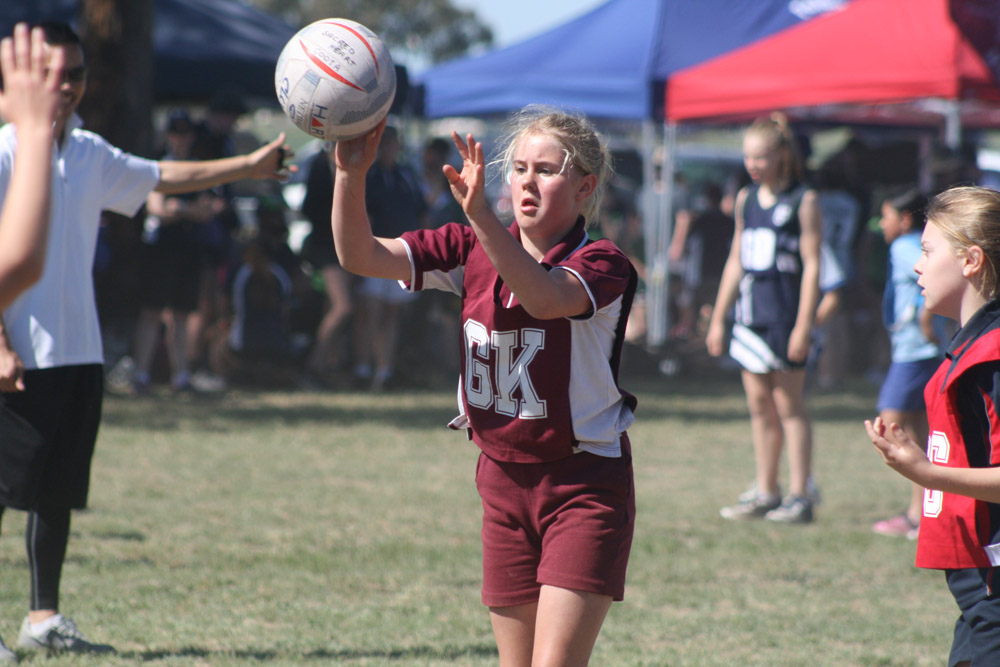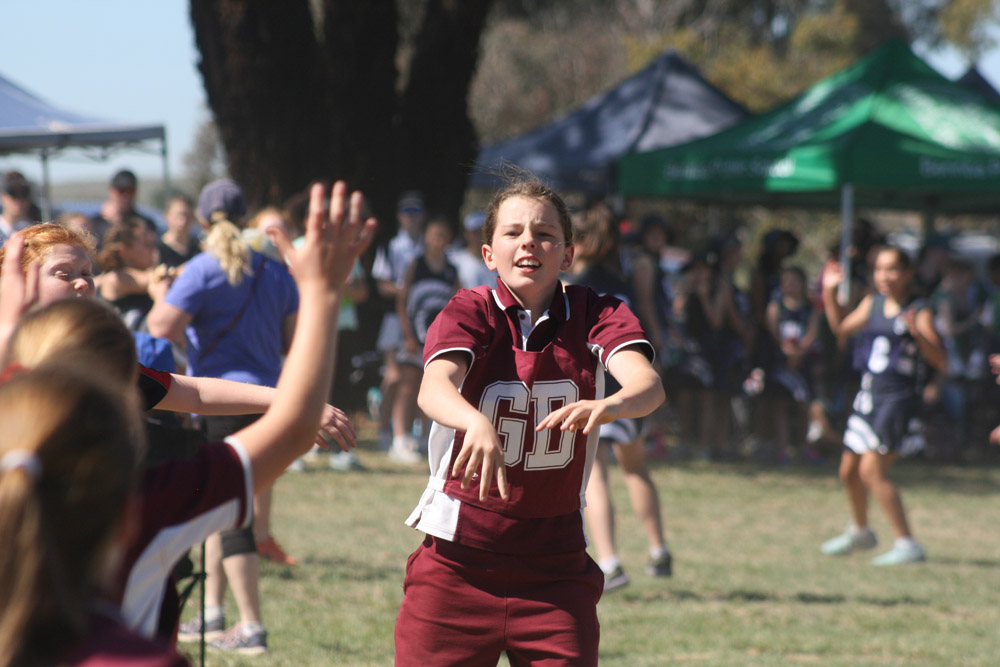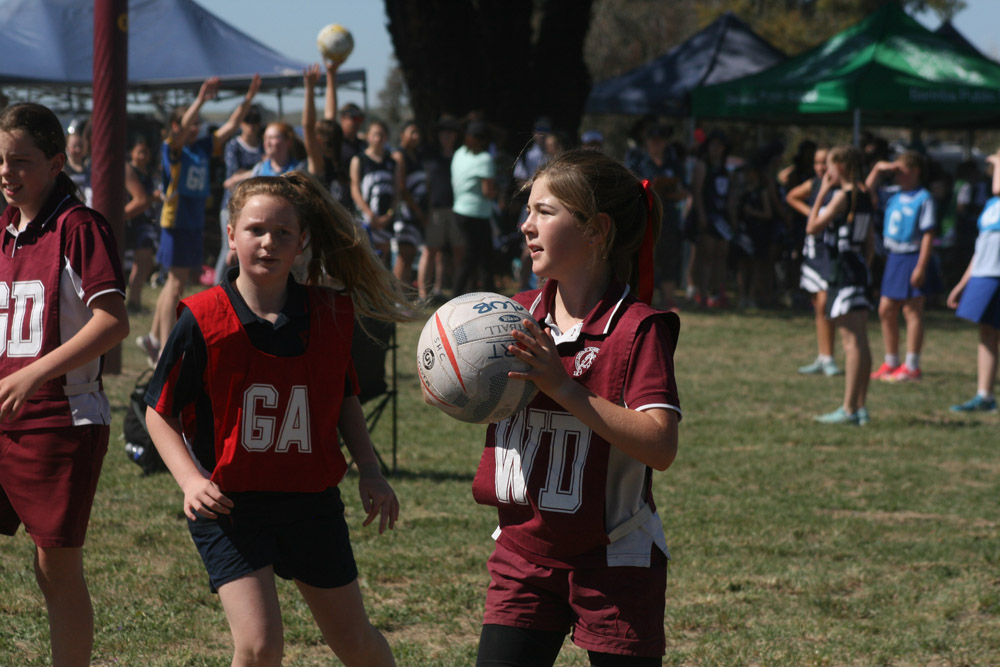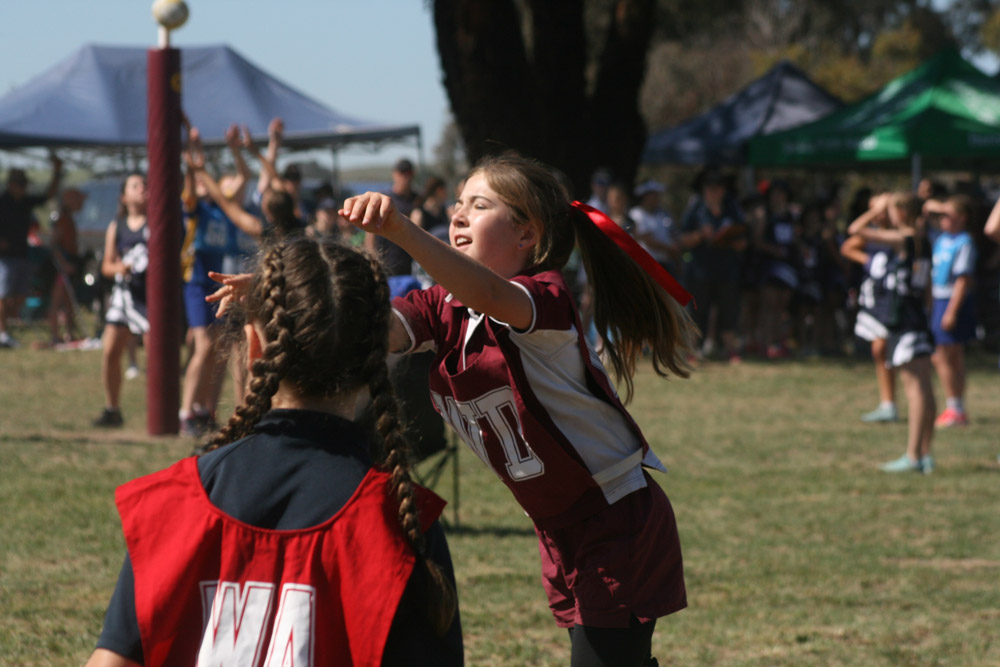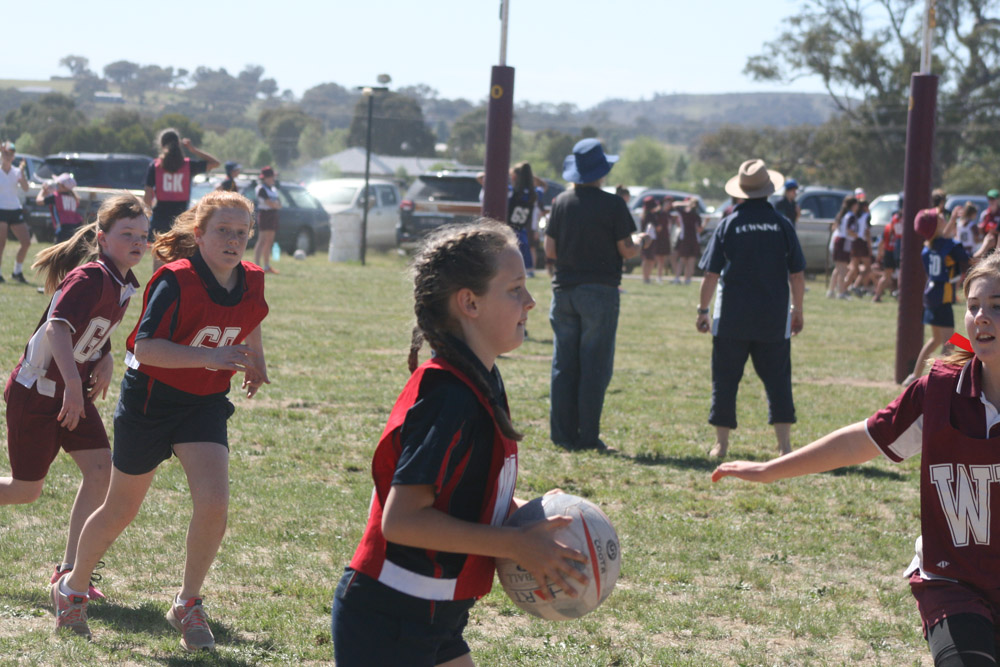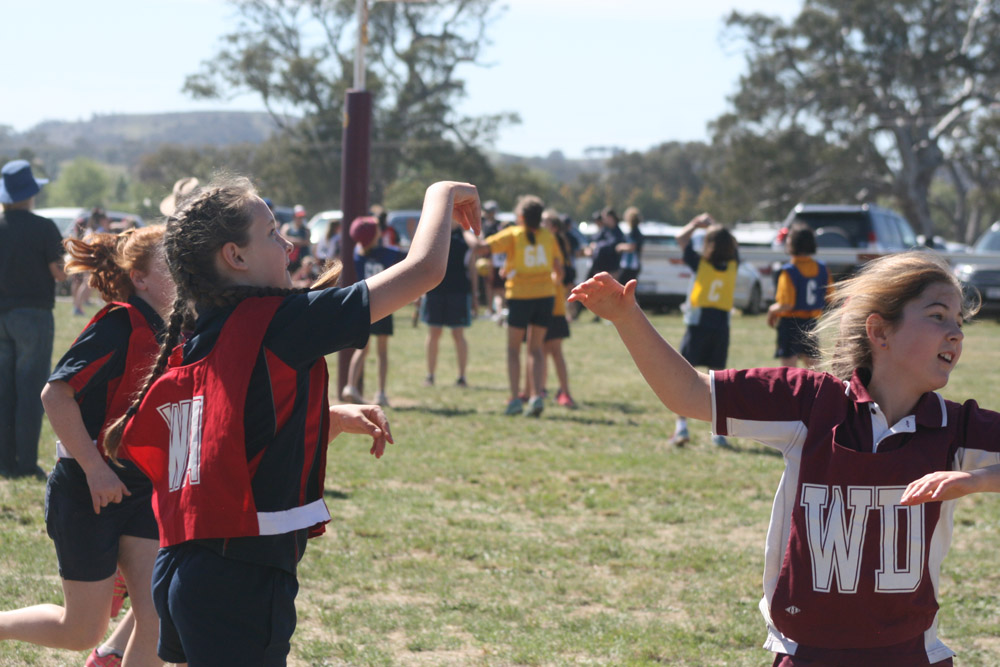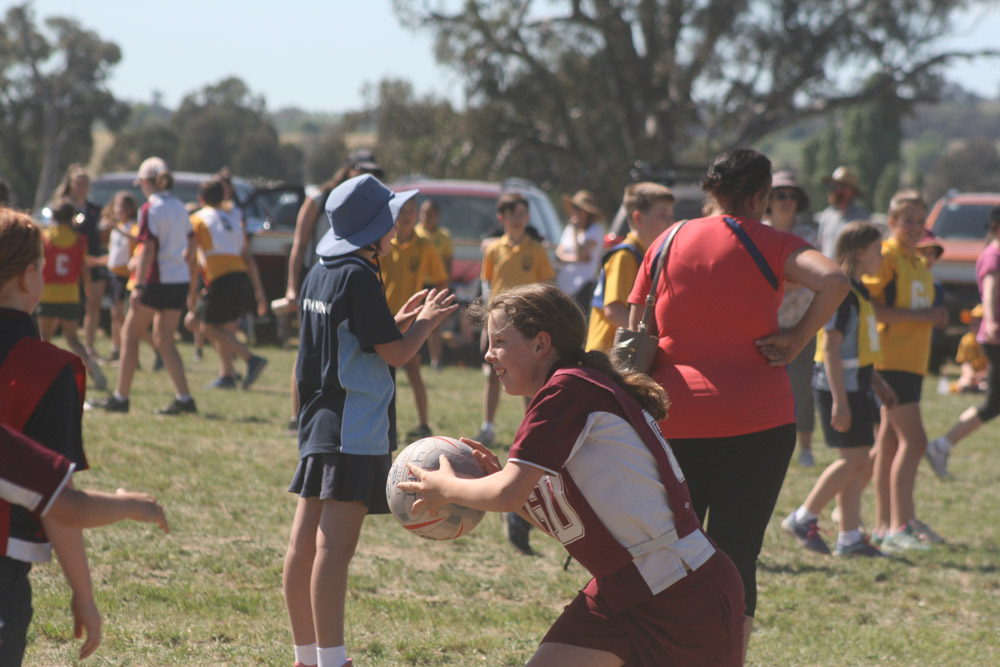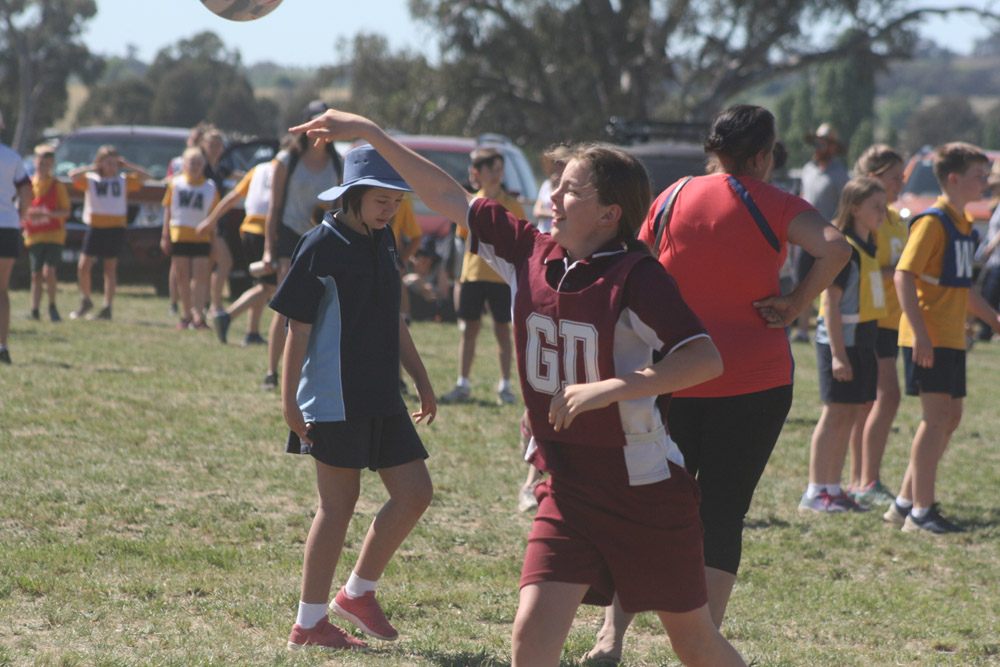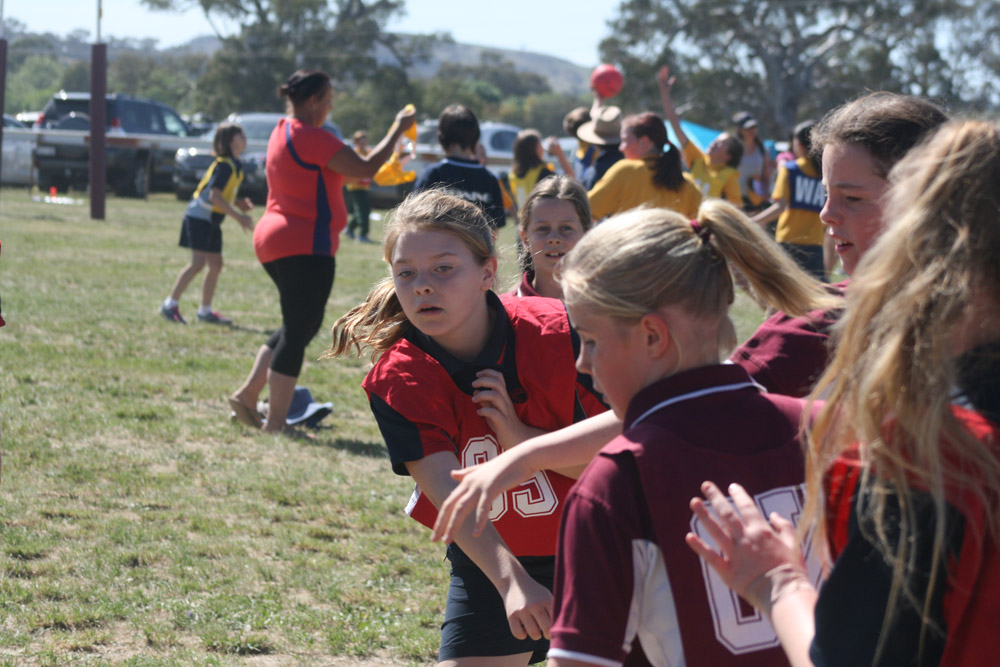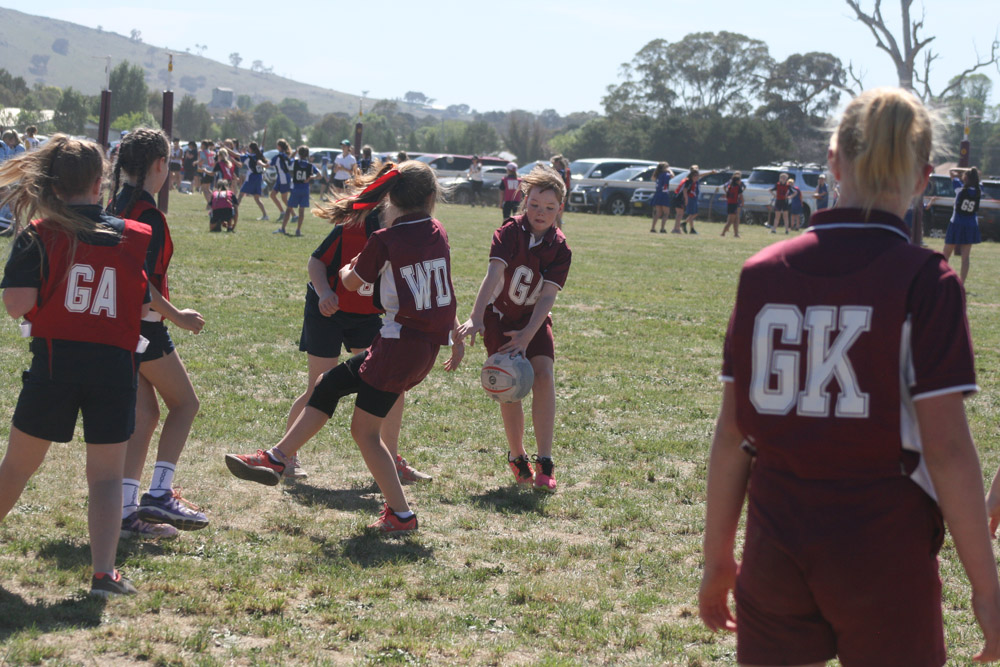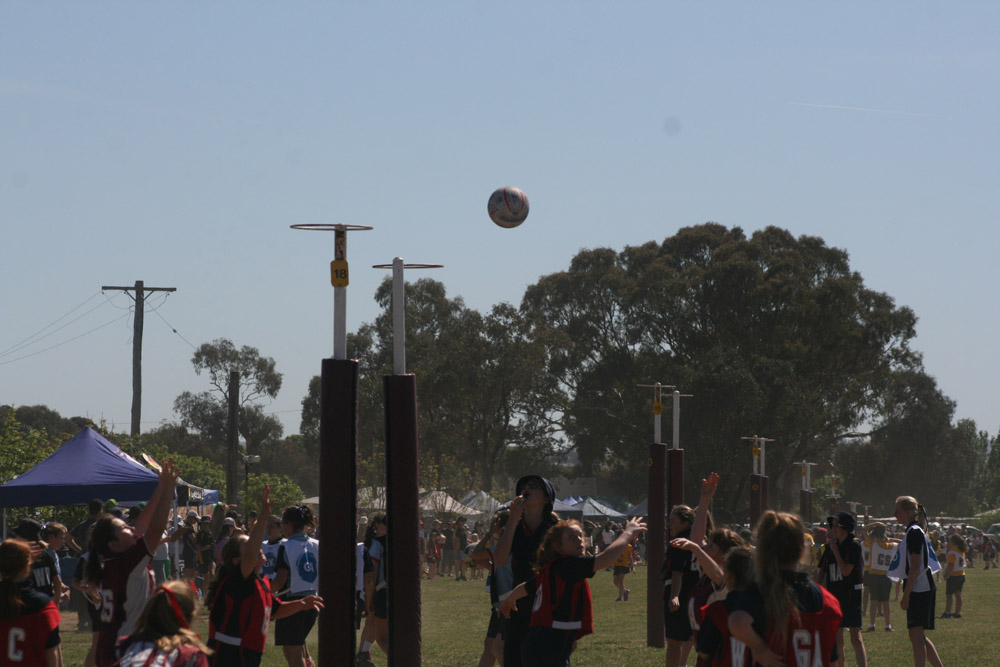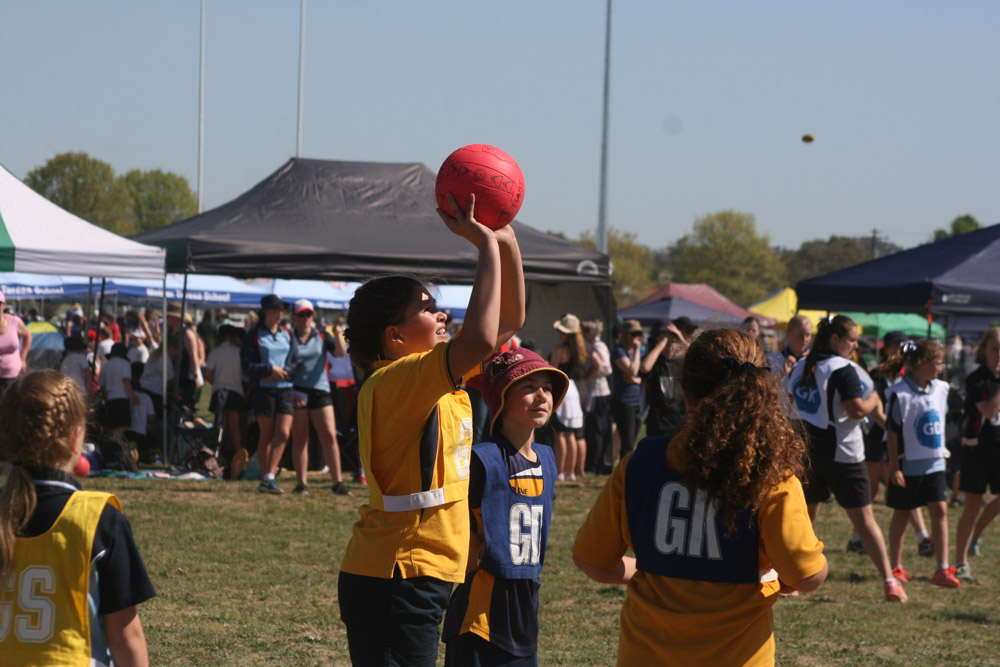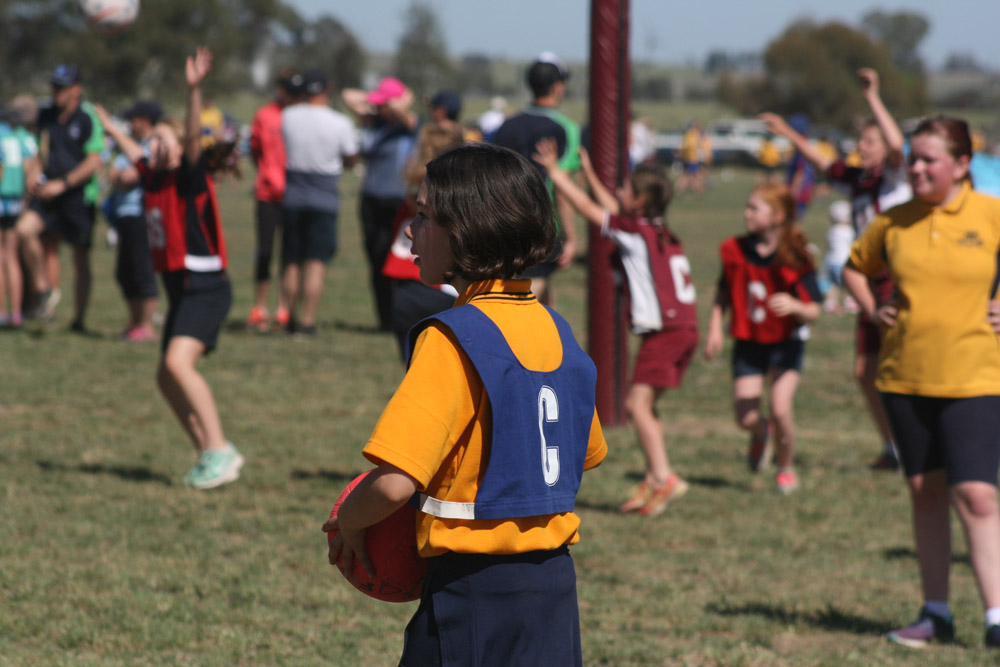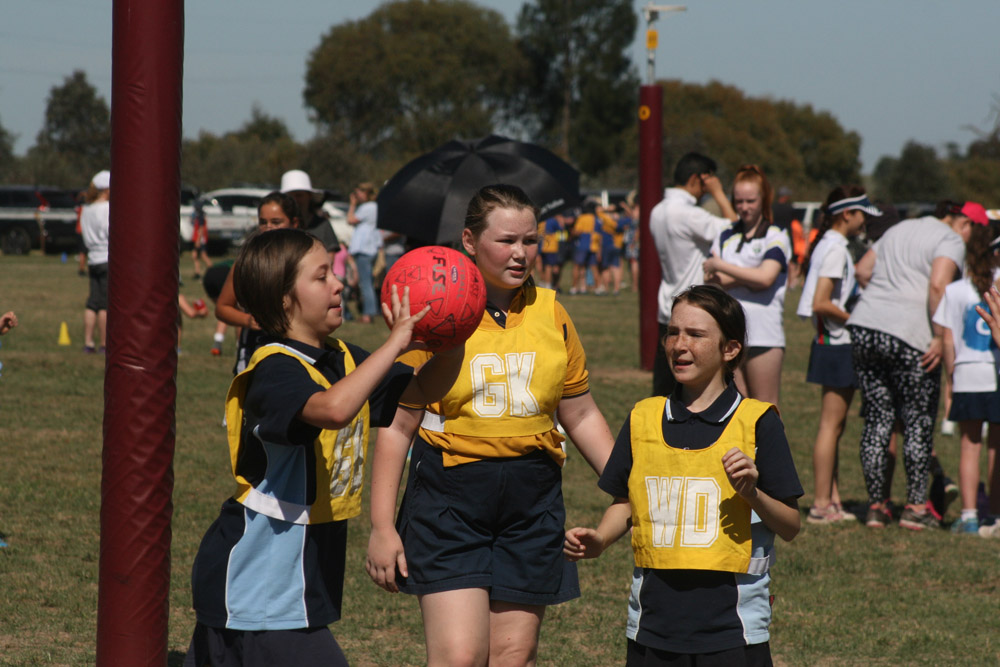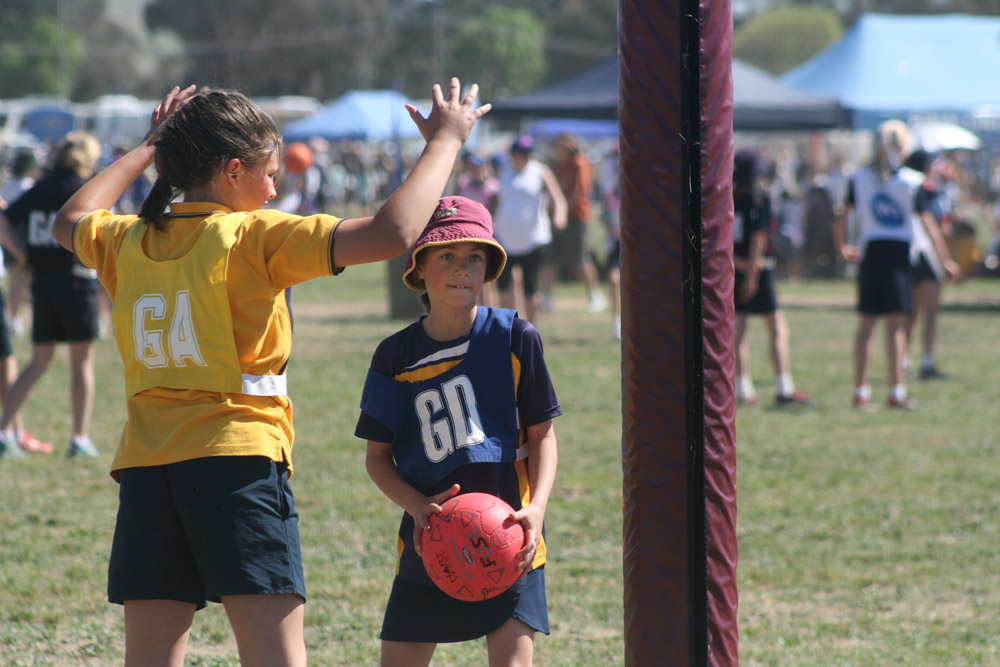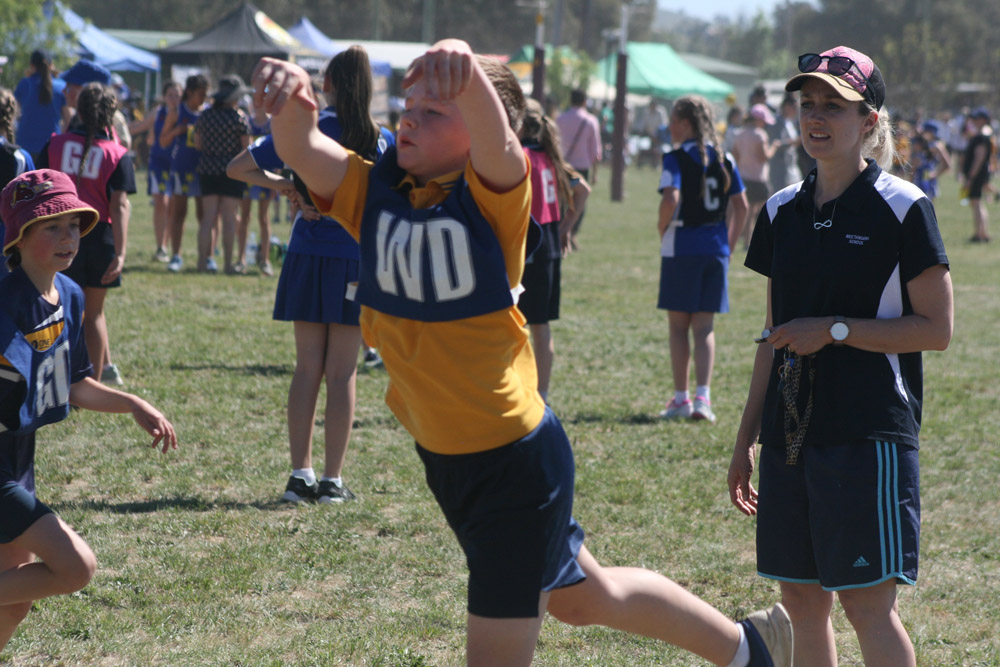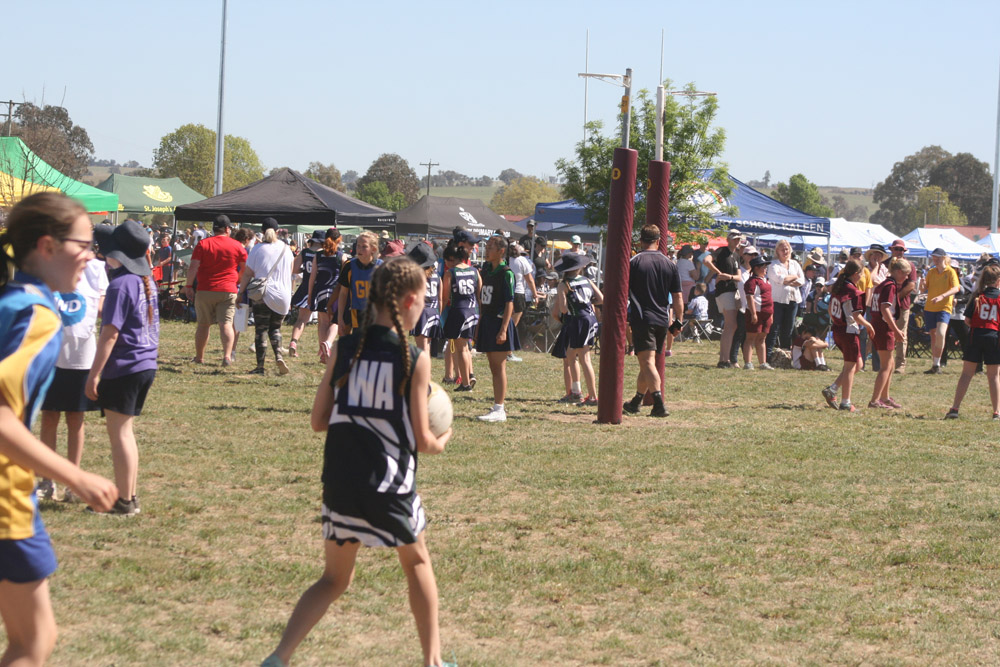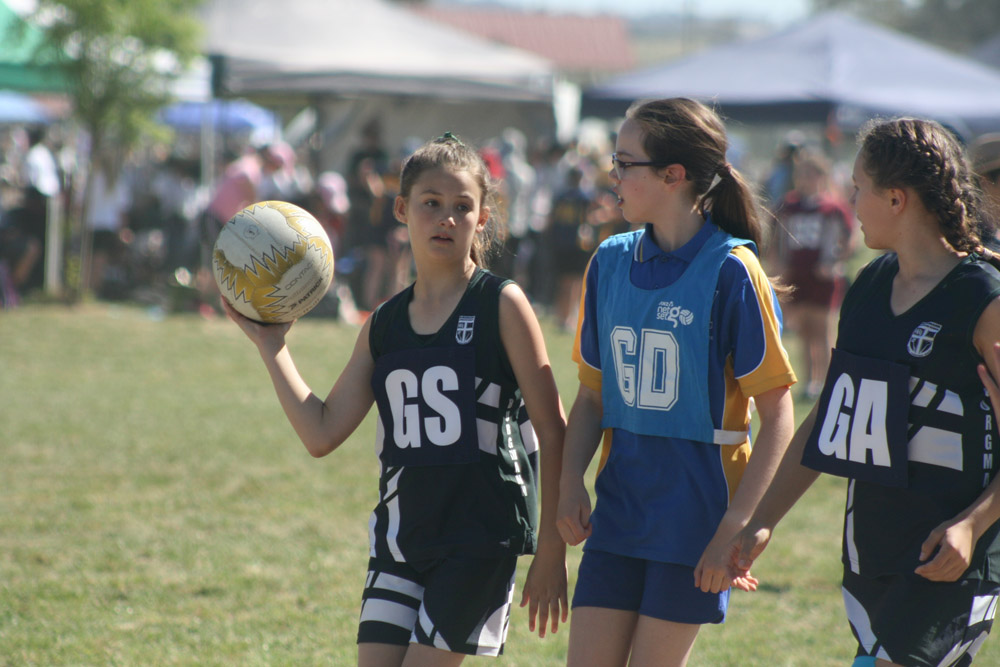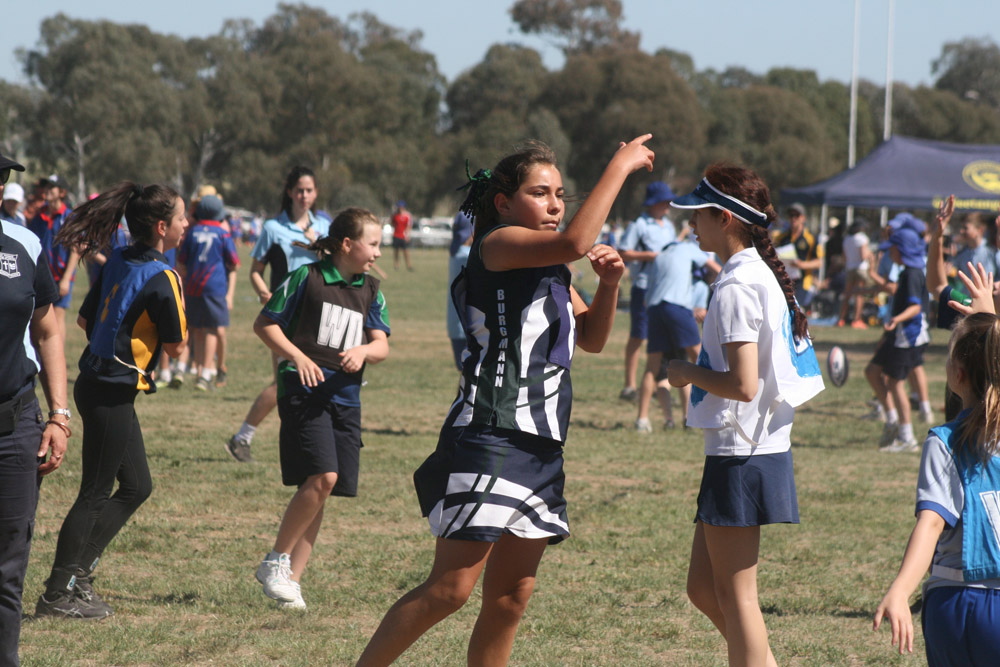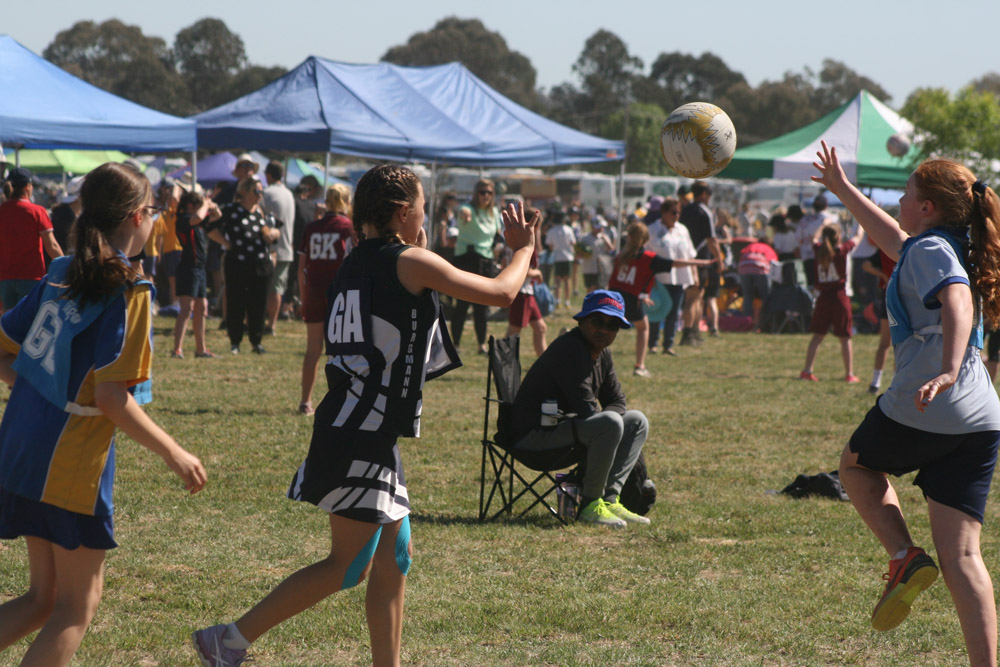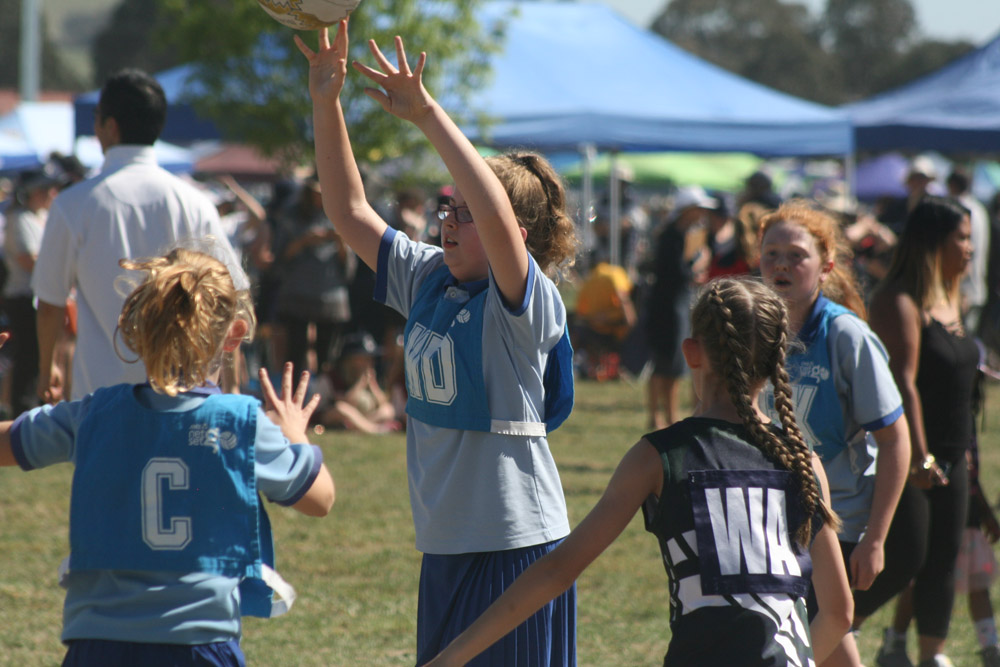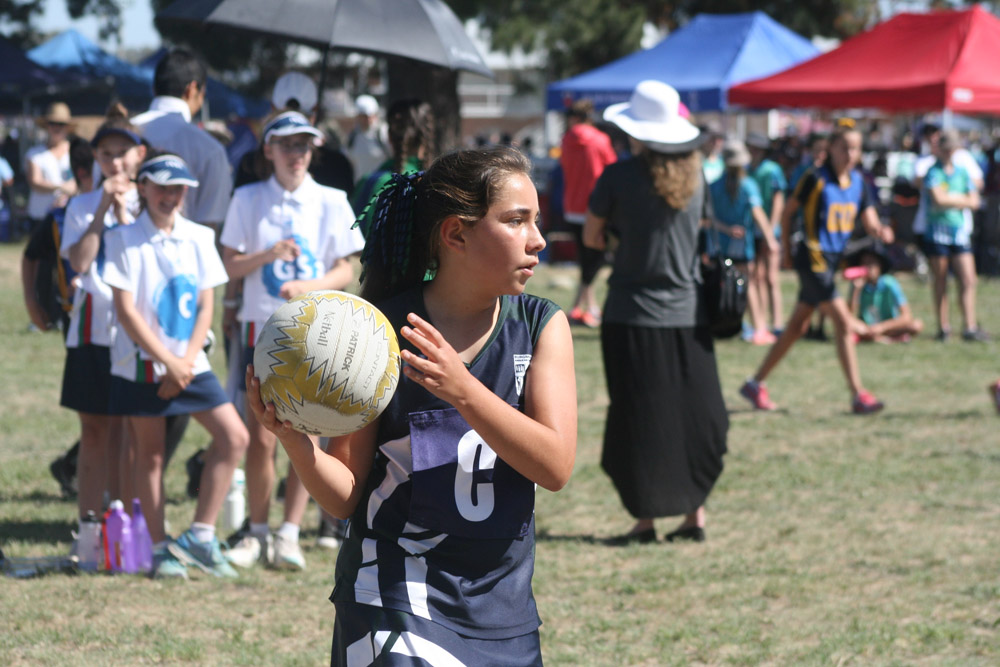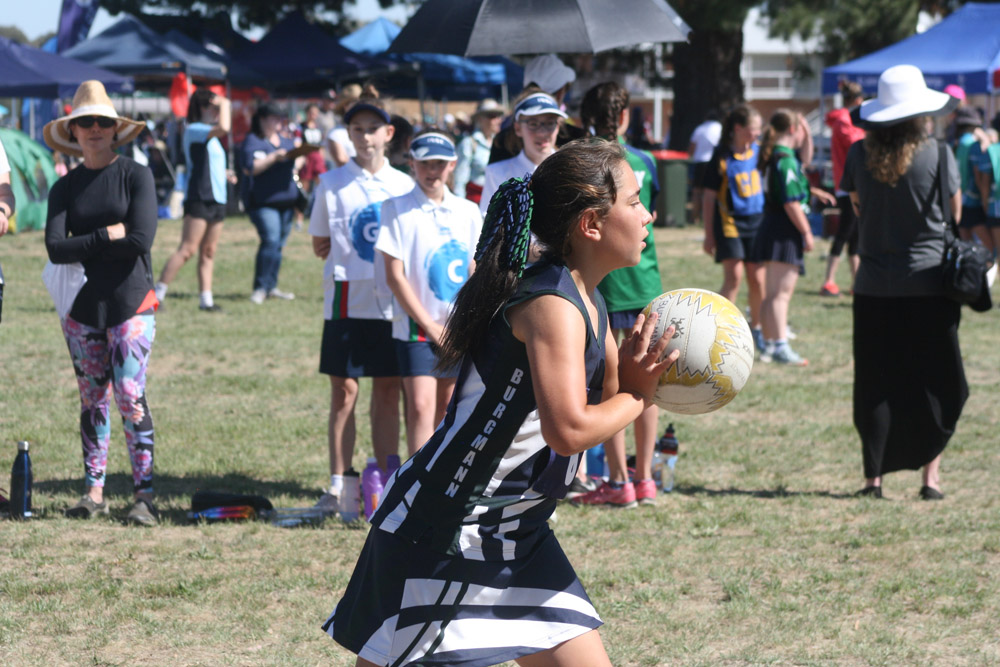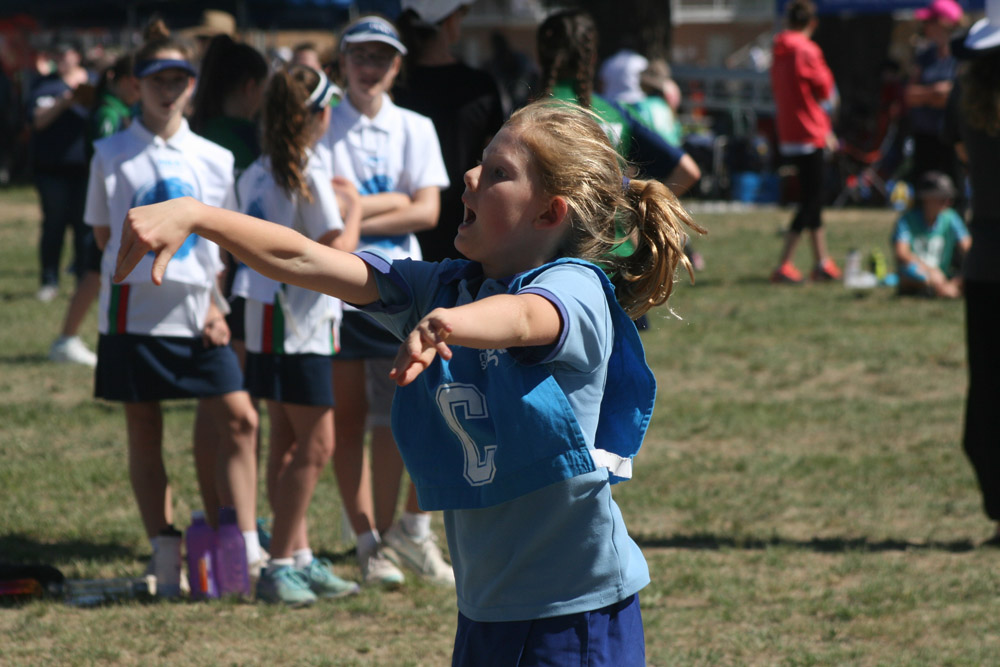 Well-oiled machine
"It's all gone very well," said Julie Poplin, a co-ordinator from Boorowa Central School.
"We've had a few issues with parking, just the volume of traffic causes that, but other than that it's gone really well. It's been much better than last year. Most of the traffic had arrived here much earlier this year."
"And we've been gifted with an absolutely perfect day," said St Joseph's Principal, Brendan Maynard.
"The sun's out, there's a cool breeze and every one made it here safely. It's a little bit drier this year and with the wind there's a little bit of dust, but you know what, it's great for the city kids to see what it's like out this way."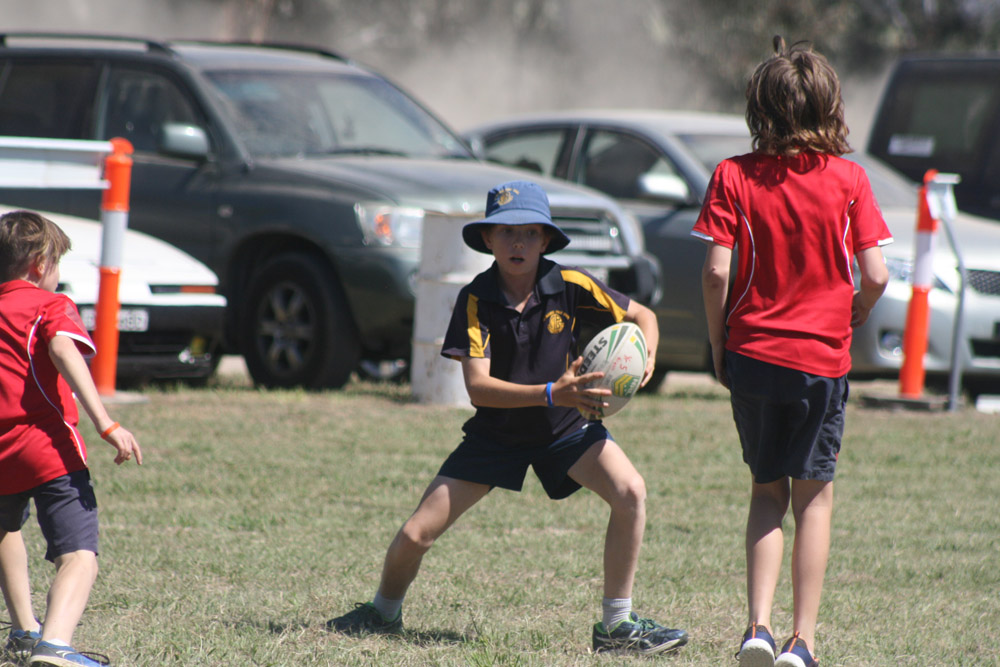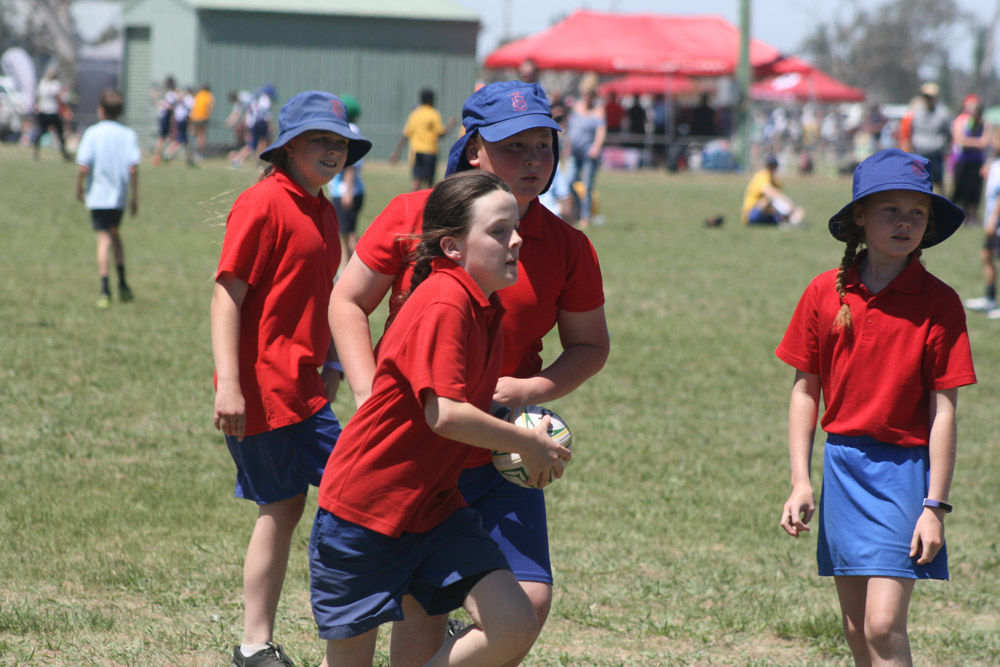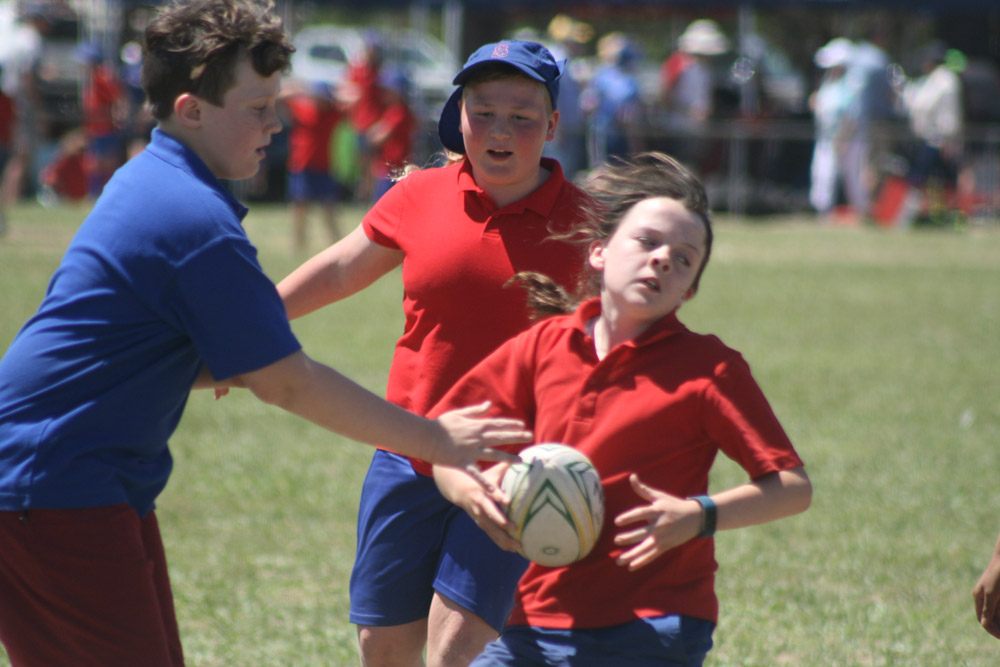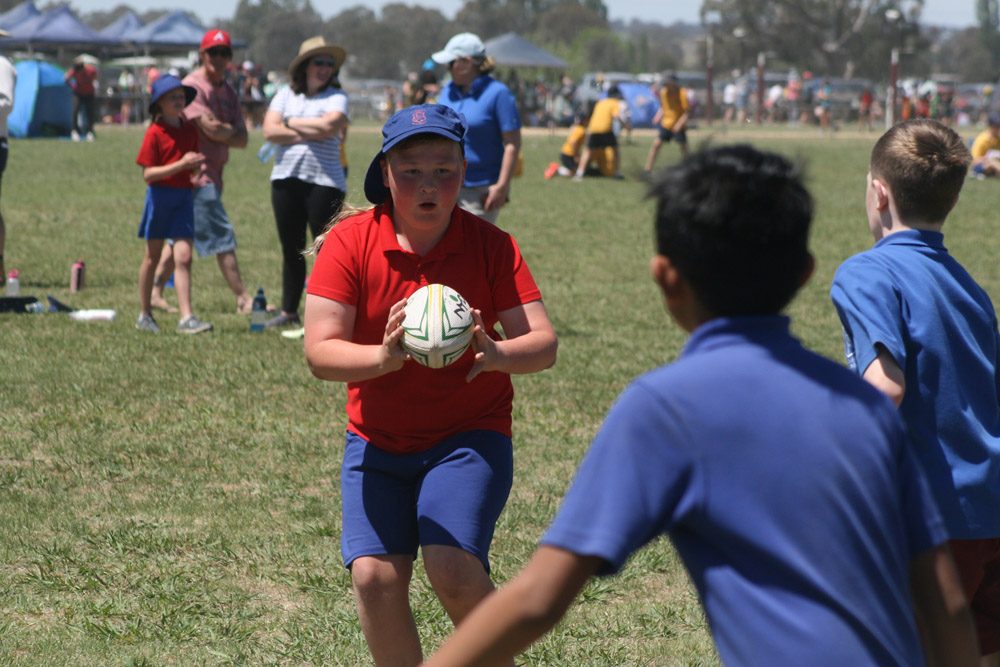 New amenities
The biggest change for this year was the construction of new facilities including an amenities block and new fields.
"We only got the keys yesterday so it's been down to the wire," said Julie Harton, the co-ordinator from St Joseph's.
"However, the new facility has made a huge difference and everything is working perfectly thanks to the hard work from all involved with its preparations and construction"
There's another famous saying, that it takes a village to raise a child and it truly takes the whole town of Boorowa to run this event that sees the town's population swell by 7,000 people for a day.
"We have huge support from our schools. Our parents, grandparents and the P&C committees that worked very hard behind it to giving up their time to raise funds for our schools," Brendan Maynard said.
"Also the secondary students from Boorowa Central School. They work here all day helping as ground officials and helping with refereeing… a full day out in the sun making sure it runs well," said Julie Poplin.
"And not just the schools," chipped in Paula Hambly.
"Many of the Volunteers here have nothing to do with the schools. They get here early, help with the parking, man the BBQ or put their hands up for whatever else is needed. We just couldn't do it without them."
The organising committee also wanted to praise the Hilltops Council for a range of assistance that made the event possible.
…and now for next year
But for now, they can put their feet up. For a couple of weeks, anyway.
"We'll debrief in the next two weeks then straight back into planning for 2019," said Paula Hambly.
And so it will also happen again on the 25th October 2019! See you in Boorowa!
RELATED: