Calvary Auxiliary signs off after raising millions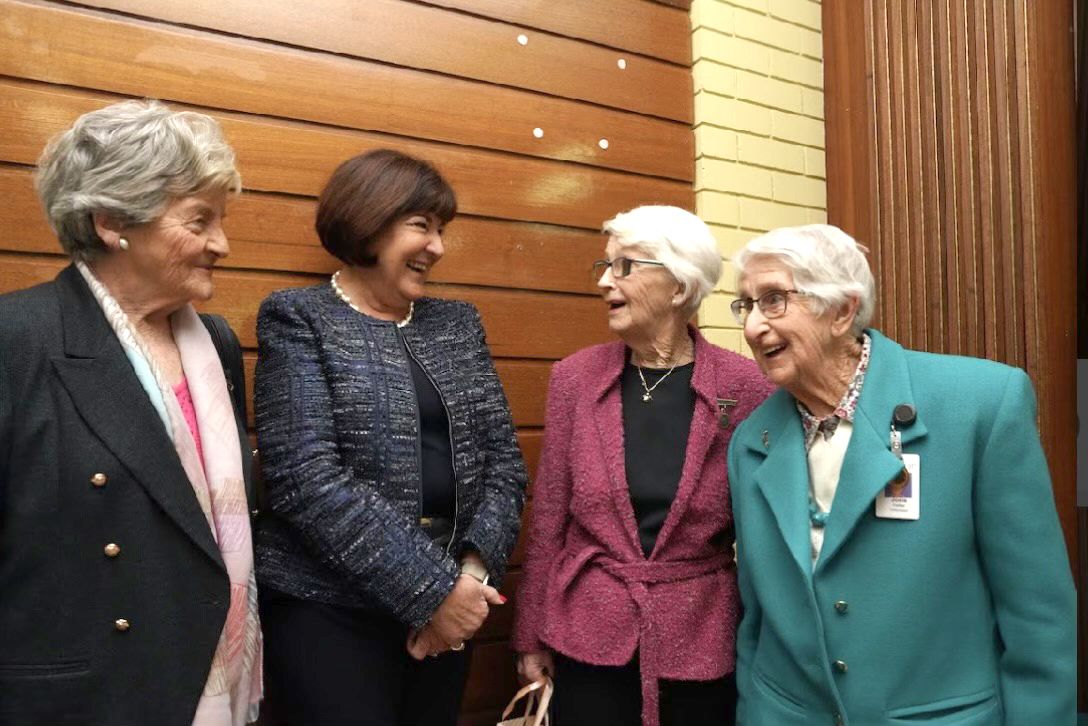 After raising an incredible $2.6 million for equipment and patient care, the Calvary Public Hospital Bruce Auxiliary is winding up at the end of June.
The farewell ceremony was held only one day before the ACT Government announced its controversial plan to forcibly acquire the hospital from Calvary Ministries.
"I am glad we had come to this decision earlier in the year, so we were able to do it on our own timeline and in a thoughtful way," Auxiliary public officer Margaret Knock said.
"From members, I have spoken with, there is a lot of anger and sadness about the government's process. They haven't followed their own procedures and that has put an extra sting on it."
Mrs Knock said she was concerned the culture of Calvary would change after the acquisition.
"You can fix people's illnesses, but there is a whole other dimension of caring. It is not just the physical. It is the mental and the spiritual – it all goes together. I don't think the government understands about holistic care," she said.
"I don't think they will be able to maintain the excellent level of care at Calvary, and that is sad for patients and staff. People choose to work at Calvary because of its ethos."
The Auxiliary has been deeply embedded in the Calvary culture for 44 years.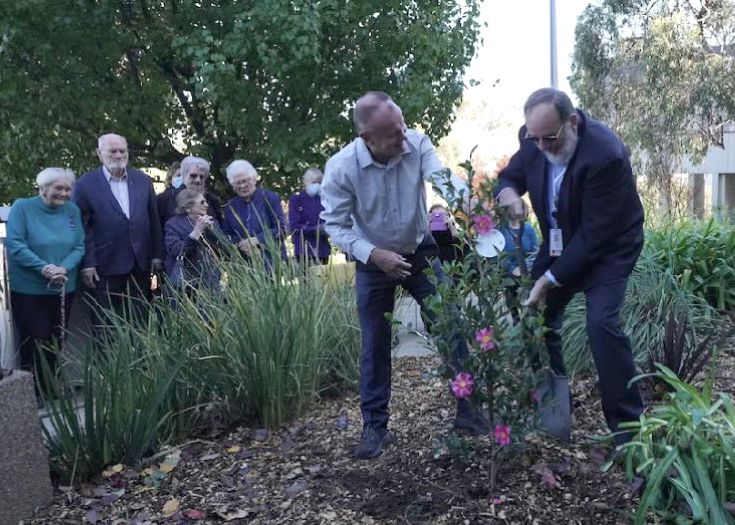 Regional CEO for Calvary's ACT hospitals and services, Ross Hawkins, paid tribute to Auxiliary members past and present for their outstanding legacy.
"The Auxiliary has been with us since day one, when the hospital opened in 1979, and has been an important part of the fabric of our hospital team over these many years," he said.
"We can't thank members enough for their tireless efforts. It has been an enormous commitment of time, interest and energy in supporting Calvary Public Hospital Bruce and our patients through their volunteering and fundraising efforts."
Margaret's president, President Russell Knock, said the Auxiliary members are a group of supportive, like-minded people who gave of their time and talents willingly to raise money for the hospital.
"The money was used for equipment that benefited patients and staff," he said.
"Many people have worked hard towards the achievements of the Auxiliary and I am honoured to have had the privilege to have been able to make a small contribution to the work during my time as a member."
Mrs Knock said while it was hard to be closing down, there were silver linings.
"It's the end of an era – but I think we need to look at the positives and the fact that we have raised $2.6 million for the hospital," she said.
"We've been able to purchase items for the hospital because we know hospital budgets are stretched and medical equipment is very expensive."
The auxiliary will officially wrap up on June 30, three days before the ACT Government's planned takeover date.