Discerning your mission in Extraordinary Mission Month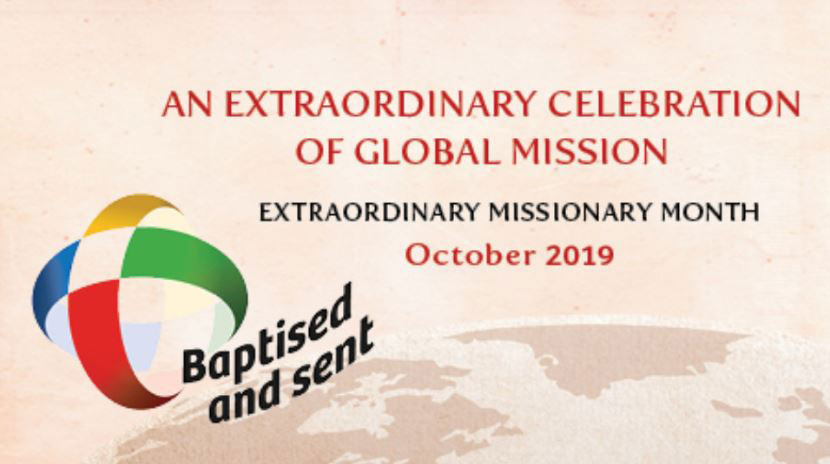 "The thing with Mission is that it takes many different forms," said Cathy Ransom, Diocesan Director of Catholic Mission.
"You don't need to have a badge or a label, you just need to do what you're called to do."
In 2019, to celebrate the 100th anniversary of Pope Benedict XVs Apostolic Letter Maximum Illud, Pope Francis announced that October be an Extraordinary Mission Month. The purpose of this recognition is twofold… to encourage people to give thought to what their Mission may be, and Mission and to recognise those already engaged in Mission, and Cathy believes a part of that is demystifying the word itself.
"Mission is bringing good news to those in need in word and deed, both here domestically and to the ends of the Earth," Cathy explained.
"So we're called to be a part of this Mission and we need to find out where God's asking us to do that. And you don't need to go to Africa, you don't need to go to India to live Mission, to live out the call of Jesus Christ in our lives."
Cathy said that Mission not only takes many forms, but that there are seasons of Mission. What you are called to do as a young single person may not be the same as if you were older or married. Some of the work of Mission can be done individually, and some is delivered by groups, which Cathy believes this Archdiocese is particularly blessed with.
"I see the wonderful work of our Catechists," Cathy enthused.
"And we're very blessed that we have such a vibrant Youth Ministry – young people who are willing to stand up and declare they follow Jesus Christ and are prepared to talk about it.
"We have so many ministries, the Marriage, Family and Relationships ministry, we have schools, we have parishes – we have so much going on. But it's not just the work of these groups. For many, their Mission may be simply to bring the Gospel to life domestically amongst their family, friends and workplace.
"But this October, we're asking people to challenge themselves, to step outside their comfort zone and share a little of their faith in Jesus with those they are most in touch with – in both word and deed. Being Jesus to those in need is a powerful sign of God's love in the world. "
For Extraordinary Mission Month, the Holy Father has approved the theme 'Baptised and Sent: The Church of Christ on a Mission in the World', and within that theme four dimensions:
A personal encounter with Jesus Christ living in his Church.
The witness of missionary saints and martyrs.
Missionary charity as a commitment to support the Church's missionary activity and communities too poor to support themselves, through Mission.
Biblical, catechetical, spiritual and theological formation for mission.
But central to the concept of Mission, Pope Francis has declared, is that "Prayer is the 'first missionary work' – the first! – that every Christian can and must do, and it is also the most effective, even if this cannot be measured."
In recognition of that focus on prayer, one of the events to launch the Extraordinary Mission Month will be "Reawakening the Mission Rosary" at St Christopher's Cathedral at 7pm on Tuesday, October 1. Other Mission focused activities scheduled for the month include:
Mission Month Launch (Carmelite Monastery on Tuesday October 1 for Archdiocesan leaders)
World Mission Sunday (October 20)
Archdiocesan Mission Mass (10.30am on Wednesday, October 23 at St Christopher's Cathedral)
Marian Procession and Youth Pilgrimage (Galong, Sunday October 27) as the culmination and conclusion of Extraordinary Mission Month
Prior to the official launch, Youth Ministers and Leaders also met for a "Go Dinner" at St Christopher's Pastoral Centre on Thursday September 26.
Approaching Extraordinary Mission Month, Cathy said that it's important that people aren't scared by the term Mission.
"One of the things that's important about Extraordinary Mission Month, is to recognise that there are all kinds of calls. And it can change, your Mission can change sometimes when you've just got comfortable," she explained.
"God does call you to do something completely different and outside of your comfort zone, but the main thing is that we take time to ask God what is it he wants me to do, and then we need to be obedient and faithful to that very thing God's called us to do, whether it appears to be grand and wonderful or it seems to be humble and hidden."