Even the sky's not the limit for Lumen Christi student
The countdown is on for Year 11 Lumen Christi student Liam McGerty as he prepares to travel to the USA for Space Camp in July 2019.
Liam has been interested in space since he was a young child aspiring to be an aerospace engineer. His enthusiasm in space camps stems from winning a full scholarship to attend the YMCA Space Camp in Canberra in July 2017 and attending again in September 2018. From here Liam gained knowledge of NASA space camp trips in the USA and secured a placement at the Advanced Space Academy located in Huntsville, Alabama.
Liam started a Go Fund Me page to help in his quest to save for the trip and was supported by family, friends and his school community. He received a surprise donation of $1000 from Dr Megan Clark, the CEO of the new Australian Space Agency who was excited to support Liam's journey.
21 students from Australia and New Zealand will join Liam on the trip of a lifetime travelling around the United States of America. Liam will visit the Kennedy Space Centre where he will take part in the Shuttle Launch Experience and even have lunch with an astronaut.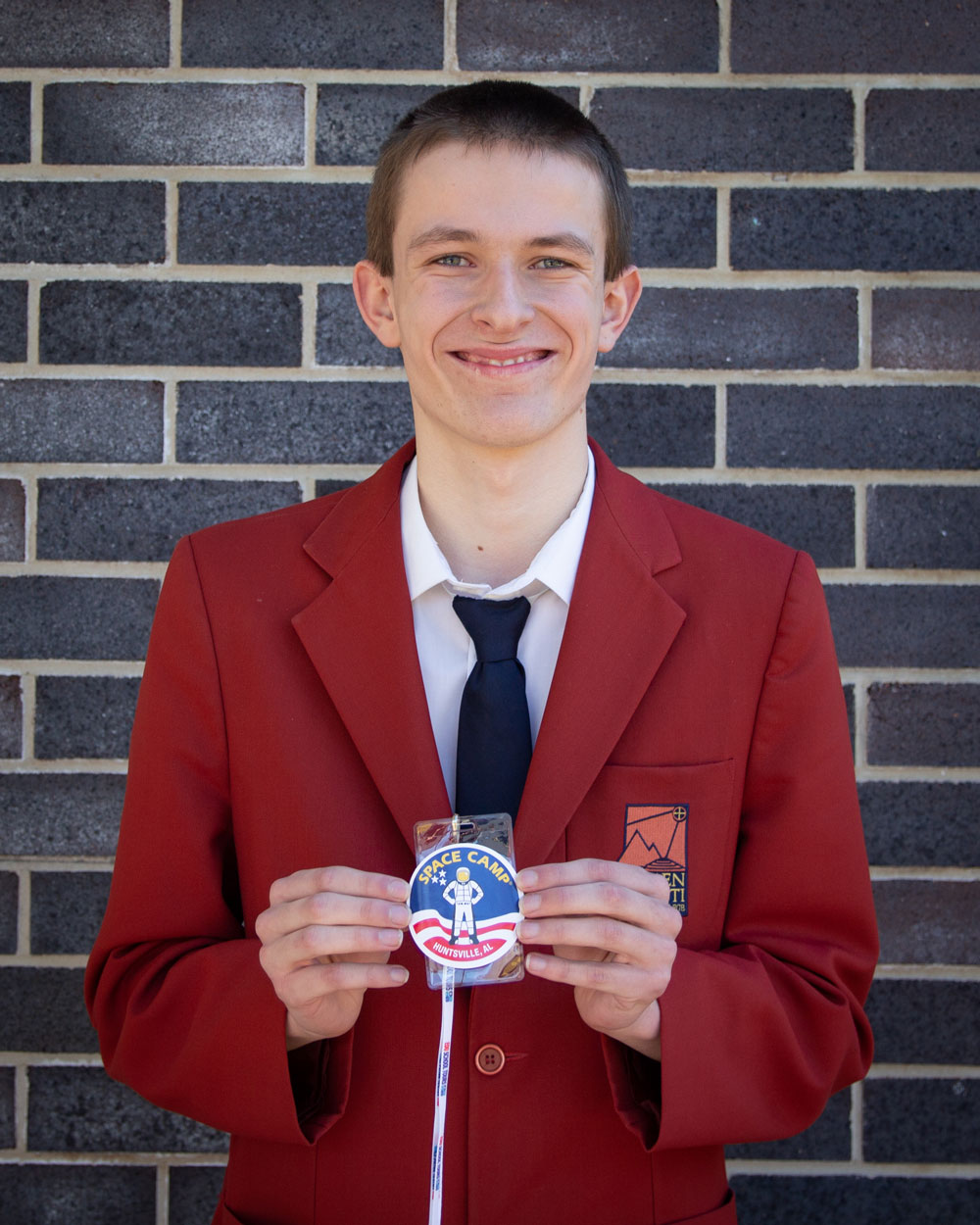 Liam's action packed trip also includes a visit to the Washington to see the Smithsonian Udvar Hazy Air and Space Museum and a Monuments Tour. Meanwhile in Florida, Liam will go to iFly to experience a state-of-the-art vertical wind tunnel. To top it off, Liam will visit Universal Studios and the Florida Everglades where he will experience an airboat adventure spotting wildlife including alligators, turtles and Burmese pythons.
Liam is most looking forward to studying intensively at the Advanced Space Academy where he will train to be an astronaut and undertake interactive challenges in science, maths, engineering and technology, ending with a graduation ceremony in which he gets to wear a flight suit. Liam aspires to work in the space industry and hopes that this training will help him reach his goal of becoming an aerospace, aeronautical or space engineer.