Philippines community celebrates 500 years of Christianity
Members of Australia's Filipino community brought their distinctive voice and colour to a Mass at St Christopher's Cathedral last Sunday to celebrate the 500th anniversary of the arrival of Christianity in the Philippines.
Archbishop Christopher Prowse was the chief celebrant, with Papal Nuncio to Australia Archbishop Adolfo Tito Yllana, who is from the Philippines, concelebrating.
In his welcoming remarks, Archbishop Christopher said 86 per cent of Filipinos are Catholic, with the Philippines the largest Catholic country in the Asia-Pacific and third largest Catholic country in the world.
"We thank the Lord for the great gift of the Filipino people who are 'gifted to give'," Archbishop Christopher said.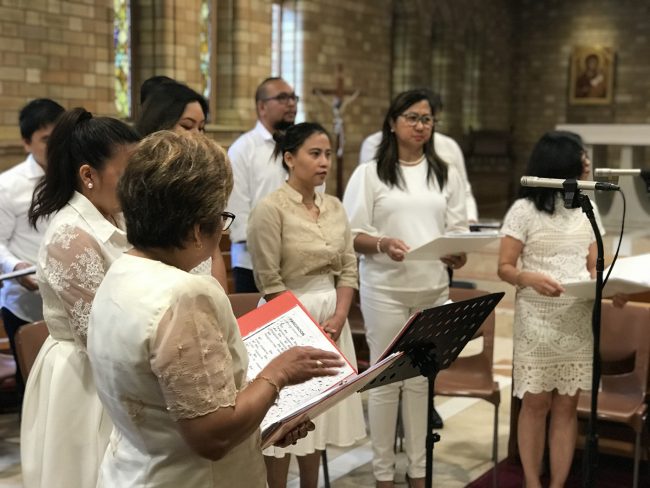 Gifted to Give is the official theme of the quincentennial celebrations declared by church leaders in the Philippines.
Continuing with this theme in his homily, Archbishop Yllana spoke of the 'gift of faith' that Australians of Philippines heritage – the priests, religious, and many lay people – brought to this country.
"[They have] shared and are sharing this gift of faith through their often unheralded and unassuming activities in dioceses, parishes, communities; they serve as lectors, and form choirs and catechists, and volunteered to do whatever was needed in the service of the parish church," he said.
Other concelebrants for the Mass included clergy from the Holy See Embassy in Canberra and from the Archdiocese.
The Philippines Ambassador to Australia, Hellen De La Vega, members of the diplomatic corps, and other dignitaries attended.