Lumen Christi goes green
Lumen Christi Catholic College Pambula has bought a solar system as a part of the Social Justice Advocates (SJA) Solar Bulk Buy Program.
The 50KW Solar system was switched on just before Christmas and is estimated to produce 97,706 kWh of clean, free electricity a year.
Paul Palacios, from Lakeside Electrical, said the system could be expanded.
"The school obviously has a massive electricity usage and the 50kW system should address 30 – 40 % of their requirements, which is a great start," he said.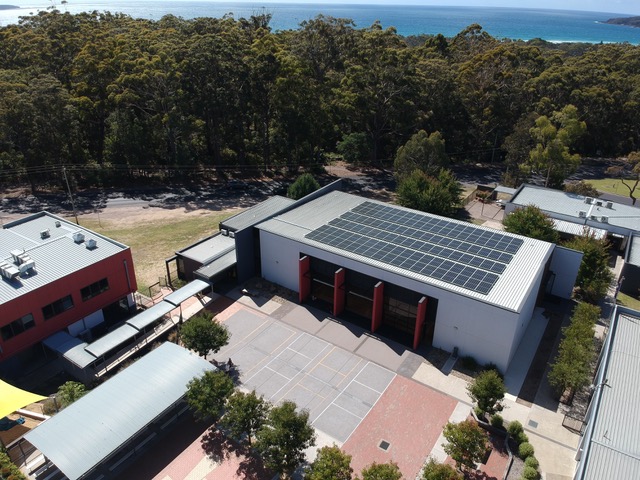 Wendy Wait from SJA environment group 'Forces for Nature' said "the benefit of the bulk buy is that a free system will be installed on a community building for every 30 domestic installations".
The installation was part of Lumen Christi's electricity plan with LED lights installed in 2019-2020.
In consultation with students and the Lumen Christi Social Justice Advocates, the college has reduced its carbon footprint by using water tanks to service all water sources to the primary building such as toilet cisterns, hand basins and external taps.
The college has also introduced a waste management plan to reduce landfill output through recycling, green waste bins, worm farms and chickens.