How a nonagenarian and a toddler became best friends in the pandemic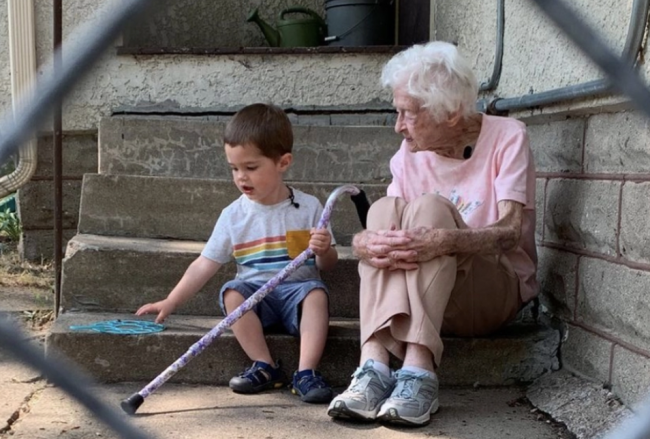 "Cane Ball" is one of the made up games 2-year-old Benjamin Olson and 99-year-old Mary O'Neill play across their backyard fences. The two became best friends when both were stuck at home during the pandemic and still play nearly every day.
So many of us have spent the pandemic isolated from friends and family. In fact, two-year-old Benjamin Olson only had his immediate family for company, until he struck up a friendship with his 99-year-old neighbour.
The pair, who live in Minnesota, became friends over a period of time. The nonagenarian, Mary O'Neill, started out by waving to the toddler from her window. She then started going outside to say "hello."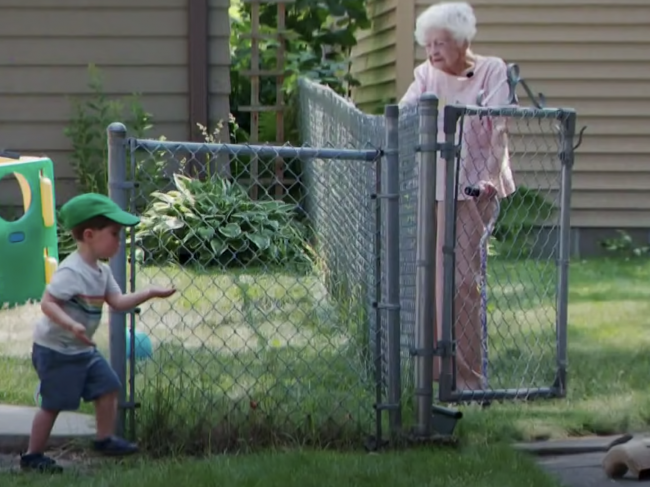 Soon the pair developed a close bond. "Benjamin keeps me company," shared O'Neill, who lost her husband 37 years ago.
According to the senior, the pair will sit on a step and blow bubbles together when the weather allows. "Sometimes he'll get up and grab a piece of sand or a rock and give it to me as a gift. He makes me feel good," she explained.
The delightful friendship has brought so much to the pair. The duo created a new sport, Cane Ball, whereby Benjamin will kick a ball to Mary and she'll pass it back with her cane. The widow also gave to Benjamin a huge box of trucks that belonged to her late son, allowing the youngster to have fun and learn his colours.Benjamin's mum, Sarah, is also really touched by the pair's bond.
"Mary is fiercely independent. She doesn't really show her cards. So I got really emotional when I heard her say that she missed Benjamin on the days when it was too cold or rainy to go outside," she shared. "Mary really is Benjamin's best friend," she added. "She's his first best friend."
Yet perhaps most of all, the pair has taught us that friendship comes in so many shapes and forms. It just needs a little interest in those around us for it to flourish. And for little Benjamin, what a wonderful gift to have learned so early on in life.
www.aleteia.org