Interior Healing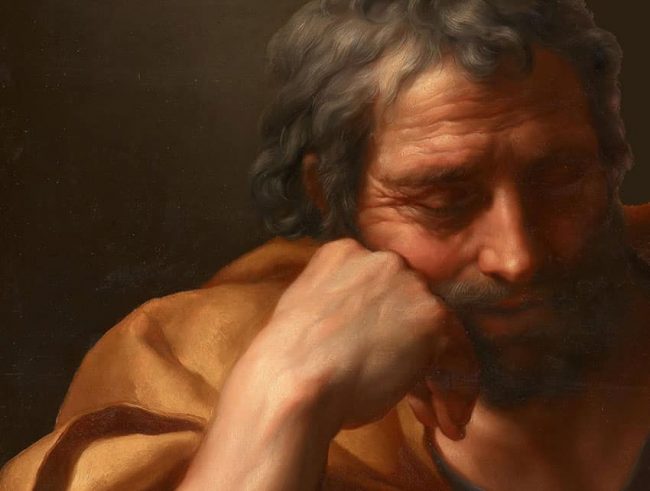 Surprisingly, perhaps, Pope Francis' apostolic letter on St. Joseph – With a Father's Heart – focuses on interior healing.
The pope says that the path to inner healing requires accepting one's personal history and embracing creative courage.
Find here a few snippets – to whet your appetite. It is a short letter, easy to read, most rewarding.
The pope writes to celebrate the 150th anniversary of Joseph being named Patron of the Universal Church in 1870, but most especially, it seems, because of the pandemic.
Personal History
Therapists will find in Pope Francis a welcome ally.
The first step in interior healing is acceptance, not so much resignation.
Embracing one's personal history is a decisive step, miraculous even, inspired by the Holy Spirit of God, the Paraclete – literally called to our side:
Often in life, things happen whose meaning we do not understand. Our first reaction is frequently one of disappointment and rebellion. Joseph set aside his own ideas in order to accept the course of events and, mysterious as they seemed, to embrace them, take responsibility for them and make them part of his own history.
Unless we are reconciled with our own history, we will be unable to take a single step forward, for we will always remain hostage to our expectations and the disappointments that follow.
The spiritual path that Joseph traces for us is not one that explains, but accepts. Only as a result of this acceptance, this reconciliation, can we begin to glimpse a broader history, a deeper meaning. …
Joseph is certainly not passively resigned, but courageously and firmly proactive. In our own lives, acceptance and welcome can be an expression of the Holy Spirit's gift of fortitude. Only the Lord can give us the strength needed to accept life as it is, with all its contradictions, frustrations and disappointments.
Just as God told Joseph: "Son of David, do not be afraid!" (Mt 1:20), so he seems to tell us: "Do not be afraid!" We need to set aside all anger and disappointment, and to embrace the way things are, even when they do not turn out as we wish.
Our lives can be miraculously reborn if we find the courage to live them in accordance with the Gospel. It does not matter if everything seems to have gone wrong or some things can no longer be fixed. God can make flowers spring up from stony ground.
Creative Courage
Moral theologians, life-coaches, parents and teachers will find in Pope Francis a welcome ally, for courage is not only one of the fundamental human emotions, but a cardinal virtue, too.
The word cardinal comes from the Latin word for 'hinge.' Doors open and close, but they can't without a 'hinge.'
The 'door of life' is no different. Without courage – and creative courage at that – we won't experience interior healing.
Wounds won't be healed, only covered over. What is not transformed, will be transmitted:
If the first stage of all true interior healing is to accept our personal history and embrace even the things in life that we did not choose, we must now add another important element: creative courage.
In the face of difficulty, we can either give up and walk away, or somehow engage with it. At times, difficulties bring out resources we did not even think we had.
As we read the infancy narratives, we may often wonder why God did not act in a more direct and clear way.
Yet God acts through events and people. Joseph was the man chosen by God to guide the beginnings of the history of redemption. He was the true "miracle" by which God saves the child and his mother.
God acted by trusting in Joseph's creative courage. Arriving in Bethlehem and finding no lodging where Mary could give birth, Joseph took a stable and, as best he could, turned it into a welcoming home for the Son of God come into the world (cf. Lk 2:6-7).
Faced with imminent danger from Herod, who wanted to kill the child, Joseph was warned once again in a dream to protect the child, and rose in the middle of the night to prepare the flight into Egypt (cf. Mt 2:13-14).
Often we are exhorted to trust in God's providence. Good advice.
But trust is not just our domain. God himself trusted in Joseph's courage and so acted decisively in history. And God trusts in our creative courage.
This is worthy of attention, don't you think? For in almost every sphere of life, trust is dwindling. It is becoming a rare commodity.
Can we face our own personal histories and dig deep to discover the creative courage that lies within?
The effects will be miraculous.
Amen.