Local women inspired by Marist Mother's Retreat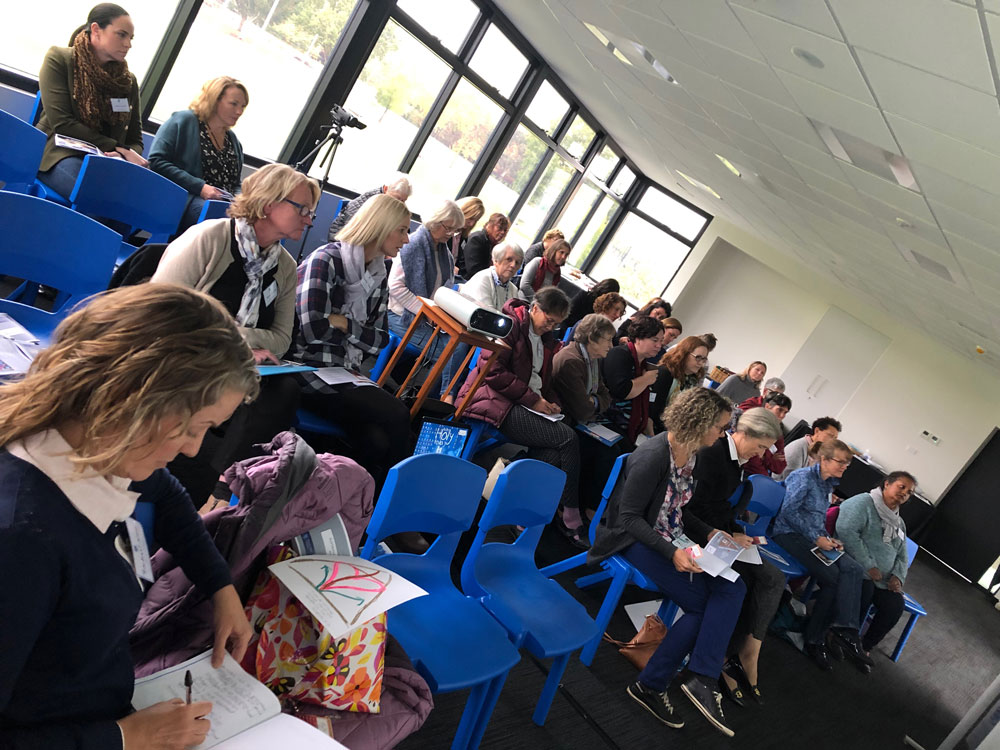 Over 35 women gathered last Friday at Marist to participate in the annual Marist Mother's Retreat.
Guest speaker Kate Seselja, founder of the Hope Project, shared with participants her Faith journey in sustaining motherhood while living a life of love.
Kate shared strategies to help women develop in emotional intelligence and build resilience and sustainable wellbeing.
Kate also explained how self-awareness, self-care and self-esteem are all founded in a knowledge of being uniquely created and perfectly loved. This can bring us the freedom to be who we truly are and to make a positive difference in the world.
Participants had opportunities for listening, discussion and for personal reflection. The day was organised by Leesa Callaughan, Head of Liturgy at Marist, with the support of Anne Hartwell who runs the weekly Mother's Prayers group at Marist.
Check out upcoming Women's Twilight Retreat opportunity Wed. May 29 https://www.catholicvoice.org.au/event/womens-twilight-retreat/
Click thumbnails to see full photos