Merici hones in on the homeless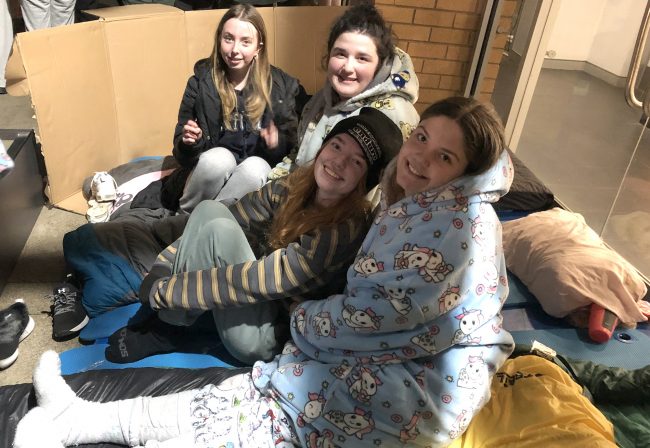 The night was cold, the wind was biting, but that didn't deter over 80 students and staff from Canberra's Merici College roughing it under the stars in support of the homeless last Thursday night.
They slept outdoors in the school's New Quad area as part of the annual Vinnies school sleep outs around the country.
"Sleeping out with my peers gave us a small taste of what it could be like to sleep rough," said Sara Blakey, Merici's Social Justice Captain.
"The stats are concerning to me. In 2019 we had 290,000 homeless in Australia, and the number is only growing. What hits hard for me is that almost 26,000 are children under the age of 18. Two-thirds of these children are under the age of 12."
"We are fortunate to have warm homes to go to and warm clothes to wear, but as the stats show, not everyone is this fortunate," Sara said.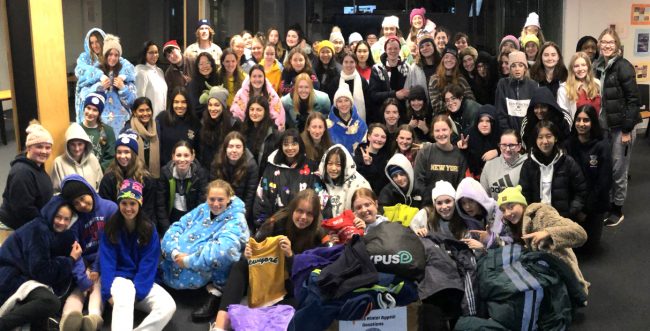 The Merici participants had their sleeping bags, bits of cardboard, some warm clothes, and a bowl of warm soup to help them through the night.
They also got a visit from the Vinnies night patrol van with Vinnies volunteers and the Vinnies local youth liaison officer, Matthew Wilson, providing a tour of the vehicle and explaining the services offered.
"This was a compelling experience for our students and staff. It was confronting to sit quietly in the cold, dark outdoors to contemplate the reality for many in our community", said Ms. Amy Connellan, Head of Mission and Community
In addition to the sleep out, the school community also participated in the Vinnies Can Line, collecting over 2,500 cans of food donated to Vinnies and OzHarvest. As part of the Winter Appeal, a clothing drive was also organised with many items of clothing and blankets given to Vinnies ACT.
The Merici College students and Merici Board members Anne-Marie Cooper and Anna Masters, College Principal, raised $9,110 for the Vinnies appeal.