MOVIE REVIEW: The Secret Garden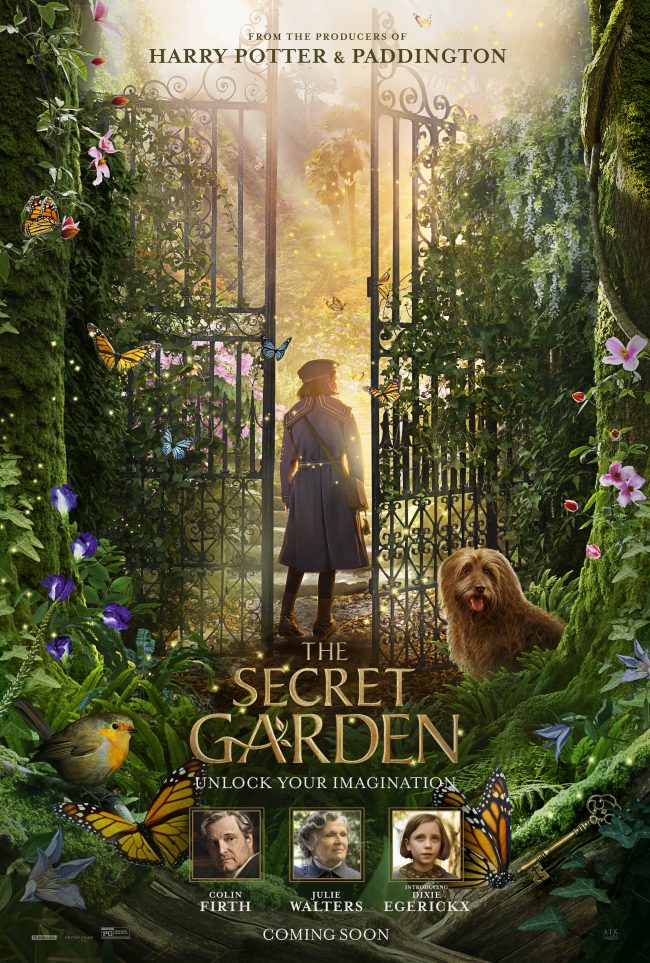 The latest adaptation of Frances Hodgson Burnett's classic, The Secret Garden, sets on edge an atmosphere of childlike magic and a moody haunted-house trepidation. Set in post-war 1940s, Mary Lennox (Dixie Egerickx), an obnoxious and unhappy British orphan, is brought to live with her uncle, Lord Craven (Colin Firth) and his 'disfigured' son, Colin (Edan Hayhurst). There, she discovers behind a towering stone wall overgrown with vines, an awesomely vast garden. The mossy trees, golden shafts of light and seemingly limitless flora, from hydrangeas to colour-changing trees, steals her away from her gloomier life.
The relationships in this story initially have a somewhat passive and lacklustre dimension. Mary, with her perturbed sophistication, bonds cautiously with Colin, and the spirited Dickon (Amir Wilson). Yet once they enter the garden, their gripes are elevated to genuine friendship.
Initially, the garden is healing for their broken souls, as Mary and Colin grieve the deaths of their mothers. Colin realises that his psychosomatic illness can be overcome, and he and Lord Craven work through their grief in a heart-wrenching moment of reconciliation. The garden mends not simply broken individuals, but broken relationships.
The Secret Garden attempts some atmospheric poetry that was perhaps missing from Agnieszka Holland's 1993 work. However, this version seems to have lost its mystical elements in an attempt to briefcase certain special effects. Regardless, The Secret Garden (2020) remains a fresh and distinctive take on an old classic. It will entertain young and old alike.