Plenary Reflections #5: Sally FitzGerald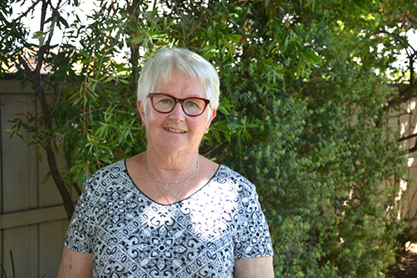 I was one of seven Aboriginal members and one of three Councillors from NATSICC.
The Opening Mass in Perth was a particularly powerful expression of the place of First Nations Peoples and our culture in a true Australian Church. The Welcome to Country, the Smoking Ceremony (though some hesitance was evident), Language, the Digeridoo and Clap Sticks uniquely Aboriginal, all adding to the significance of the Opening Mass.
Unfortunately, this lead was not adopted in subsequent daily Masses, broadcast around Australia, or at the closing High Mass in Brisbane. These were missed opportunities to help highlight the significance of our culture to authentic Australian Catholicism.
There were days when the Spirit could be felt strongly, particularly when we saw and heard from the diversity and cross section of Catholics involved in the process, but there were also challenging days. At times, I felt that our voices were not heard-sometimes as a result of the meeting format and at other times due to the personalities within the group.
Nevertheless, the Interventions repeatedly stressed the importance of our Church recognising Aboriginal culture and spirituality as crucial to an authentic Catholic identity.
Group after group, speaker after speaker, brought out the need for the Church to hear the voice of our First Nations Peoples on caring for Country, to recognise the Uluru Statement from the Heart, and to walk with Indigenous people in truth telling and in a National reconciliation.
The momentum for changes is now; yet considered resolutions for specific actions are still some way off. We live in hope.
Sally FitzGerald is was one of seven Aboriginal members and one of three Councillors from NATSICC.