Raiders bring a message of resilience, support and integrity to students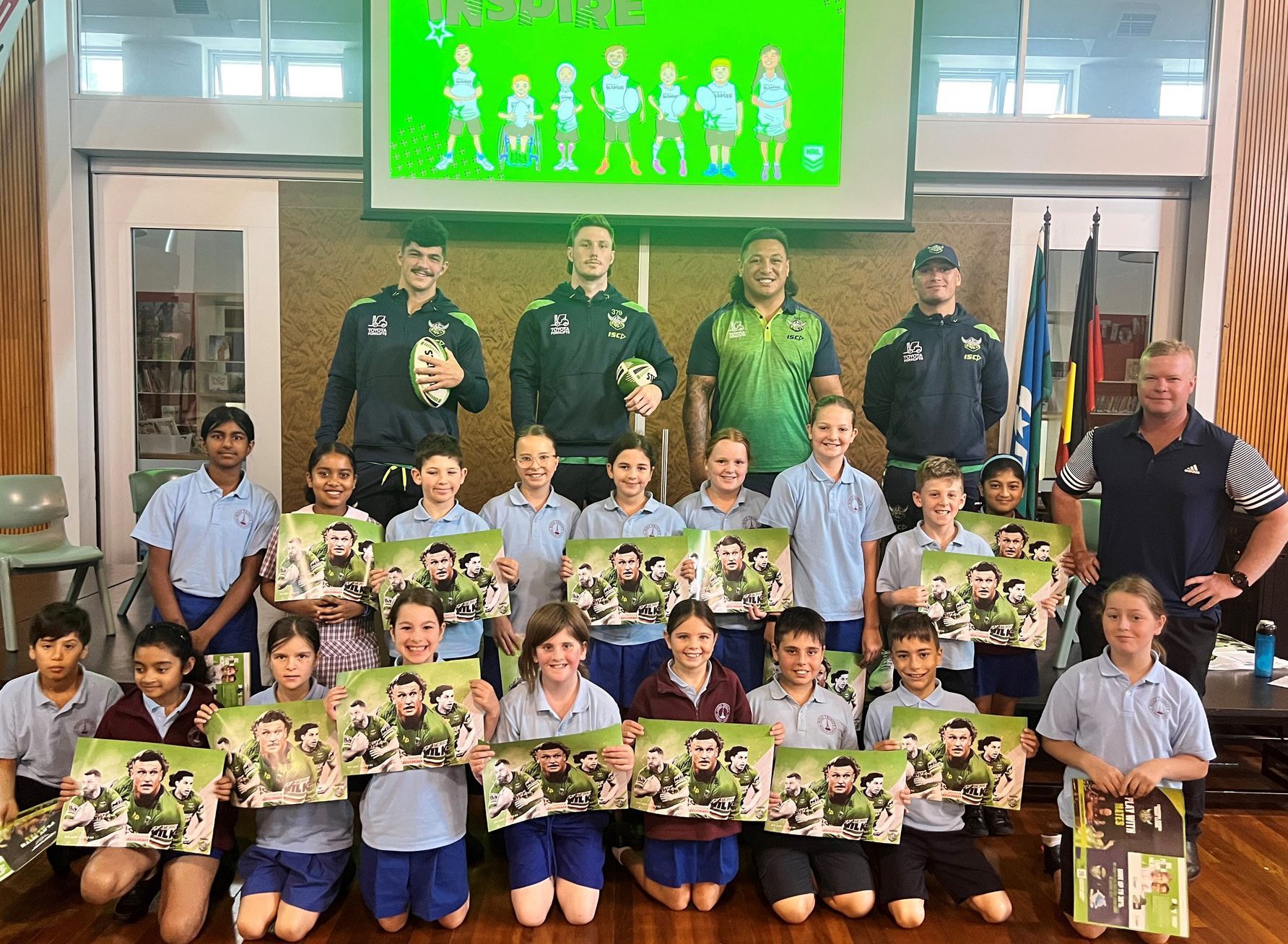 The Canberra Raiders squad visited schools across Canberra and Queanbeyan as part of the annual NRL School Blitz.
NRL ambassador and former Raiders captain Alan Tongue said it was an exciting time of year coming into pre-season, and the team was grateful to have the chance to get into local schools with their program.
"It's a health and wellbeing resource we have been working on over the past 3-4 years, in particular focusing on the values of resilience, support and gratitude," he explained.
"Our players speak so well about it because you need those values to be successful in the NRL and you need those to be successful in schools. I know it is just a great way to bring it to life through the great game. To be able to share this important social message, that's really important to us, and it builds that excitement for the season ahead as well."
Holy Trinity Primary School sports co-ordinator Ben Davis said player development officers spoke to students in Years 3-6 on focus areas such as resilience, support and integrity.
"Raiders players were able to give their insights into how they remain resilient and who supports them in their lives," he said.
"The Raiders' visit to our school is vital for students to have some first-hand examples of people who they look up to talk about their own lives and how they have faced their challenges throughout their own careers.
"It serves to give the students perspective and appreciate that everyone has challenges in their lives that they can overcome."
During the visit, students participated in team-based games to encourage their understanding of the three focus areas.
"Students were able to win prizes for some great responses posed to them as well as take photos and have their memorabilia signed by current raiders players," Mr Davis said.
"The highlight for the students was meeting the players – especially Josh Papali'i."