The heart of a mother: Celebrating International Women's Day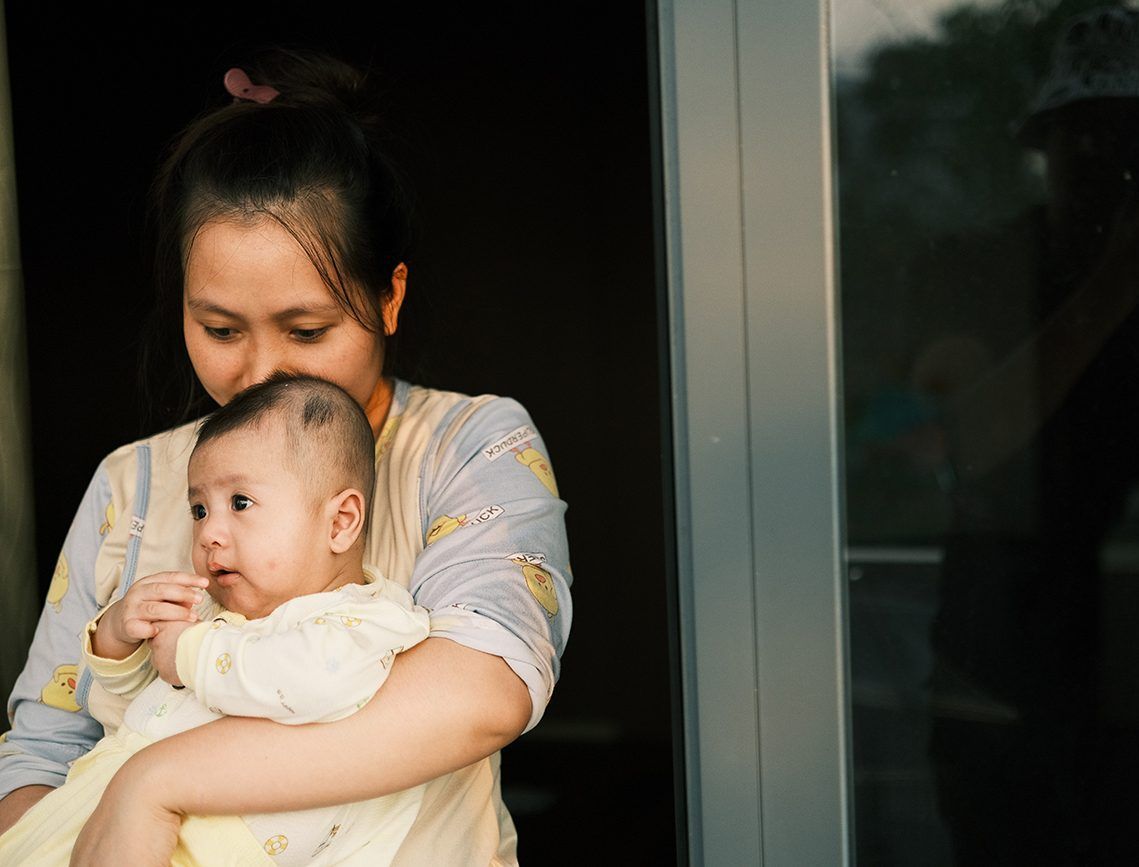 It is a day to turn attention to the courageous and most amazing achievements of women, so often taken for granted.
So let's do just that!
We celebrate today perhaps the most overlook and the underrated gift of beauty and strength in women… motherhood.
We reflect and give thanks for the sacrifice and love we have known in our lives from our mothers and mother figures – those with us, those who have died, and mothers-to-be.
But too, wives, sisters, friends, religious, and all women who echo the tenderness, gentleness, wisdom, strength and steadfast beauty of the God-made flesh, who walks the journey of Life with us.
Through their lives, we see proof, that God never loves from a distance!
The beauty of motherhood is, above all, a living image of the God who promises and gives life; who weaves his very life into the fabric of human existence.
People often ask me, why? Why a priest? And I can only answer: because of a mother, a sister, a friend. Because of the beauty, witness, fidelity, and alluring wisdom, I saw (and still see) in women close to me.
If a woman, a mother, a wife, a friend, a sister can love that much – be that comforting, that beautiful, that wise – how much more must God be all of these… and more?
When I see mothers with their children and the wives of friends. When I see my sister's family growing. When I see mothers persevering and providing as best they can. I cannot help but think what a revelation of God's love we have in motherhood! That is the honest answer.
"The loveliest masterpiece of the heart of God is the heart of a mother."

– St. Therese of Lisieux
There is nothing more beautiful nor convincing to me of God's love than femininity. Not some false femininity that pretends to be something else, or worse, tries to be masculine. But femininity is life-giving. This truly is an echo of the divine.
The beauty and life I see, every day, in women I know and encounter – draws me closer to knowing the God I now live for and serve through my own vocation.
Where would I be, where would any of us be, without the gift of motherhood and the women in our lives; without the incredibly powerful and alluring witness of genuine, undistorted femininity?
It is this insatiable beauty which reminds me each day of the magnificence and beauty of the God who loves us, through the women we know.
We pray then today, that our society and world might honour the dignity and vocation of genuine femininity, and above all, the gift of motherhood. Not degrading, discouraging or redefining it – as present (and damaging) fads are so inclined to do – but rather, courageously recognising it as the foundation it is – the greatest vocation and gift of God's love the world could know.
Of course, not everyone has such a positive experience of motherhood in their lives. And that can be painful. But they are not forgotten. For here the greatest mother of all, Mary, comes to the side of her children.
We recall the great mystery of the God who placed Himself, tiny and helplessly dependent, into the protective womb, loving arms and gentle hands of a human mother.
From Mary, God took human flesh, all from of her faith-filled yes. Is there any greater vocation?
Chosen above all women, this Mother's faith in God's free invitation granted the way to the Incarnation and our life with God. Her example teaches us to trust, humility and, most of all, how to respond to love by responding to the call of Love Himself. For this reason, the Church is always at Her core, feminine.
In feminine receptivity is found the greatest of treasures; a witness and participation in God's creative, nurturing love.
***
Friends, the jewel in the crown of International Women's Day, is too her greatest boast.
We celebrate all mothers, especially those with lives marred by struggle, disappointment, and violence. May they be relieved of their burdens and know their dignity and the closeness of their God.
For mothers who have lost children, may you find consolation in God's promise of life, the support of those around you, and the promise of being united with your child once again.
For mothers to be, and those experiencing the agonising pain of infertility and difficulty conceiving.
It's fitting that we honour International Women's Day, with the celebration of Mothers – the vocation beyond compare. Happy International Women's Day!
Fr Trenton, the son of the most magnificent and beautiful mother.