Raising Voices and Compassion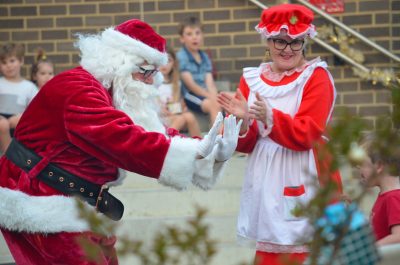 It was a beautiful night of carols, community and cheer at the Marist College Canberra Community Carols on Tuesday night this week. The final event on the Canberra Marist Association calendar was blessed with patches of blue sky, clear air and a cool breeze as the talented performers led the crowd in singing all the classics and a few special solos too.
One thousand dollars was raised for Vinnies Canberra/Goulburn and Manus Lives Matter, receiving support from Goodberry's Erindale and My Sweet Alice.Thanks also to Battery World and Eclipse Lighting and Sound who sponsored this excellent community event.
The Canberra Marist Association wishes everyone a wonderful Christmas and looks forward to welcoming you to our community events in 2020.