Reception of Holy Communion in the Hand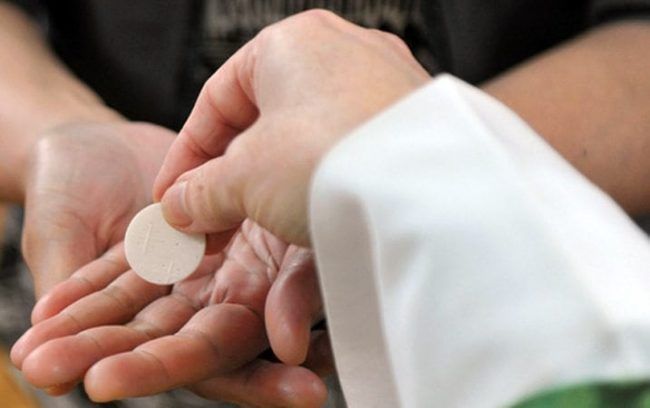 As COVID infections surge around Australia, updated Archdiocesan protocols were issued last week, reinforcing many of those adopted back in July 2020.
Of concern to some is the instruction that Archdiocesan priests are to give communion by hand only, rather than placing the wafers on worshippers' tongues, as a precaution against the spread of the coronavirus.
Acknowledging the sensitivity of asking all members of the faithful to receive Holy Communion in the hand – and not on the tongue, Fr Tony Percy, Vicar General for the Archdiocese of Canberra and Goulburn, emphasised that it is "in accord with sound reason, unity in our communities and the good of the faithful," to implement these protocols.
In his 2020 letter to Archdiocesan priests and parishes, Fr Percy reminded everyone that "receiving Holy Communion in the hand is an ancient custom" revived in the Western Church in the early 1970s.
In the first centuries of Christianity, receiving the body of Jesus in the hand was the norm, not the exception.
"In the first century, St. Cyril instructed those preparing for Baptism that, when they received Holy Communion, they should place one hand on top of the other (palms up) in order to make a throne to 'receive the King'", Fr Percy explained.
"The faithful should be assured that in receiving Communion in the hand they are acting in accord with past generations of believers."
Receiving the host in the hand has been an option in Australia since the bishops authorised this in 1975, and the Holy See confirmed it.