Report: Australia has less than half the palliative care doctors it needs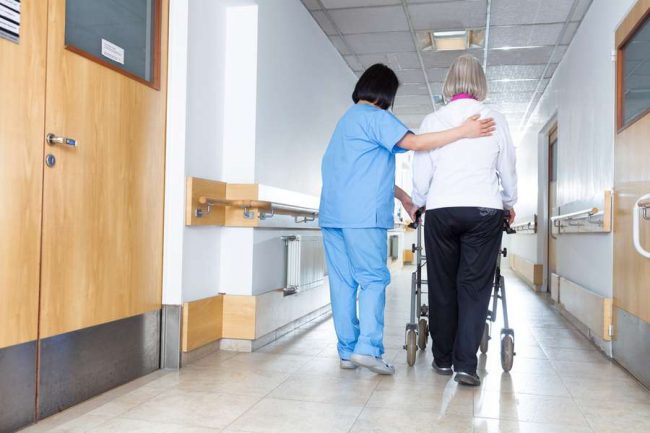 A study published by Australian Catholic University's (ACU) PM Glynn Institute revealed that the country only has 0.9 palliative care doctors per every 100,000 people. According to the ACU, health industry standards state there should be at least two doctors for this population.
Australia is currently considering legalizing euthanasia nationwide. Two states have already legalized it, and the issue has been debated in many other states. At least one state, Tasmania, is expected to legalize the practice later this year.
Dr. Michael Casey, the director of the PM Glynn Institute, warned that the lack of doctors available for palliative care will push ill patients towards choosing assisted suicide.
"People say voluntary-assisted dying is about giving patients a choice, but if dying patients cannot access the palliative care services they need, they don't really have a free choice," said Casey in the the Australian publication The Catholic Leader.
Casey said that the country needs "to do more to ensure that everyone who needs good quality palliative care can access it, wherever they are and whatever their circumstances, before considering a momentous step like voluntary assisted dying."
Palliative care seeks to accompany a patient towards the end of their lives, not to accelerate the process of death. Palliative care specialists are typically opposed to euthanasia.
The author of the ACU report, Dr. Cris Abbu, said that there should be more efforts taken to encourage doctors and nurses to enter the speciality of palliative care.
"Palliative care remains one of the least-preferred specialisations of medical students for future practice," said Abbu. "The rates of full-time equivalent palliative medicine physicians and palliative care nurses have remained unchanged since 2013, despite the increasing demand."
Abbu suggested that the government of Australia subsidize the training of 225 new palliative care physicians in order to better satisfy the demand for the specialty. He also said there should be a community-based approach to palliative care, in order to ease strain on hospitals.
Currently, public hospitals are the providers of palliative care services in 86% of cases in Australia.
"Given an aging population and an increase in the incidence of chronic illnesses, both of which imply increasing need for palliative care services, the burden on public hospitals is likely to increase in the future unless we find workable alternatives," said Abbu.