Scholar: Paper books essential for kids' developing brains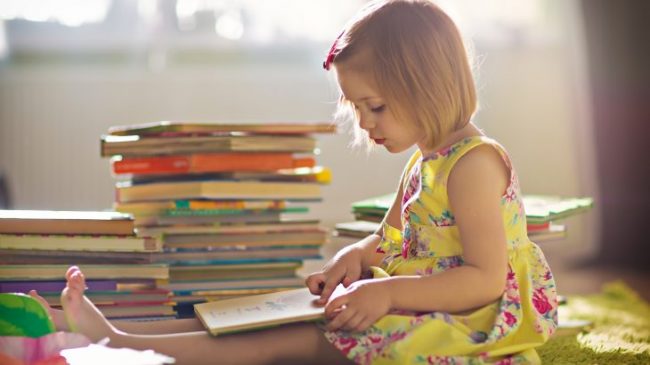 A Catholic scholar who specializes in dyslexia has warned that children must be exposed to physical books – and not just screens – if they are to develop the skills necessary for analysis and in-depth thinking.
Maryanne Wolf was featured on a podcast entitled, "The Power of Reading: Changing Our Own Brains – Screens vs. Books," which was produced by the Simbi Foundation as part of its "Impact in the 21st Century" series.
Wolf is a professor-in-residence at UCLA and is the director of the Center for Dyslexia, Diverse Learners, and Social Justice. She also co-founded Curious Learning: A Global Literacy Initiative, which seeks to address the educational needs of under-resourced communities.
Her research is focused on language, the reading brain, and dyslexia. She was also elected as one of the 80 members of the Vatican's Pontifical Academy of Sciences.
On the podcast, she explained that physical books are essential for developing deep thinking skills. She stressed that children should be exposed to paper books as well as screens.
"I love language, I love words, and I love children, and I want to be sure that every child in every country… that everyone who struggles and everyone who doesn't struggle… understands that they can become something they never imagined because reading will give them a vehicle like no other," she said.
She stressed that she is not anti-technology, but said the science shows that physical books are necessary to foster "literacy in the fullest sense – and by that I mean a proficient, deep reading brain – I want that for our children, for our next generation. I want it for our world."
Wolf said that due to the excessive amount of information presented in the digital environment, readers are more likely to skim information instead of reading articles and paragraphs thoroughly. However, reading slowly helps promote critical thinking and empathy, while also reading quickly promotes a reliance on familiar information instead of developing new perspectives.
"My concern about this new norm of the skimming reader – which is really very close to being almost a non-reader when it comes to connecting to the deep processes that we possess – the implications are profound," said Wolf.
"It's about how do we interest people in developing their own intelligence, their own best thinking, and not to be content with a skim that literally misses beauty, misses the depths of language and meaning, misses complexity, misses our own ability to be critically analytic, misses our ability to leave our little selves, our egocentric spheres, and enter the perspective of another person."
"We are challenged by perspectives of others into analyzing ourselves, analyzing where we are," she said. "And that is what makes us able to be not just a better individual but a better member of society, who will say, 'Wait, pause. We can't just accept something just because it's in our familiar silo.'"