Seeking comments about the Archdiocesan Professional Standards and Safeguarding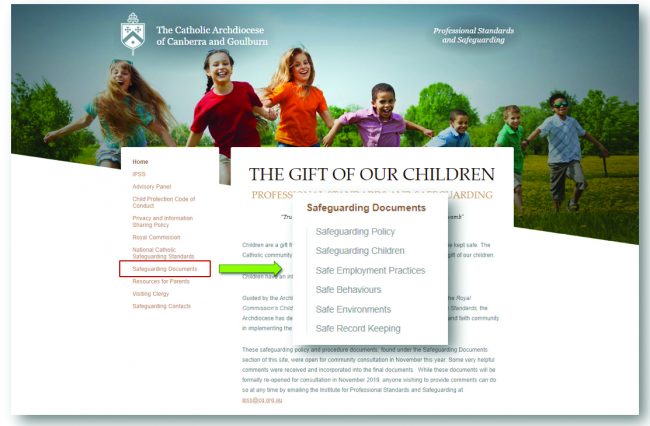 In November last year, the Gift of our Children; Professional Standards and Safeguarding page of the Archdiocesan website underwent significant renewal. The new page brought to the fore the Gift of our Children; a gift to be treasured; to be nurtured, to be kept safe.
Within this page are the Archdiocese's safeguarding documents as provided under several headings:
Safeguarding Policy
Safeguarding Children
Safe Employment Practices
Safe Behaviours
Safe Environments
Safe Record Keeping
During the month of November, we encourage all members of the Archdiocese to review these policy and procedure documents. We seek your comments on their content, ease of use and relevance to your parish's activities and Ministries. The consultation period closes on 30 November 2019.
All comments should be directed to Maria Hicks, Manager of the Institute for Professional Standards and Safeguarding at ipss@cg.org.au