Stations of the Cross at Mount Ainslie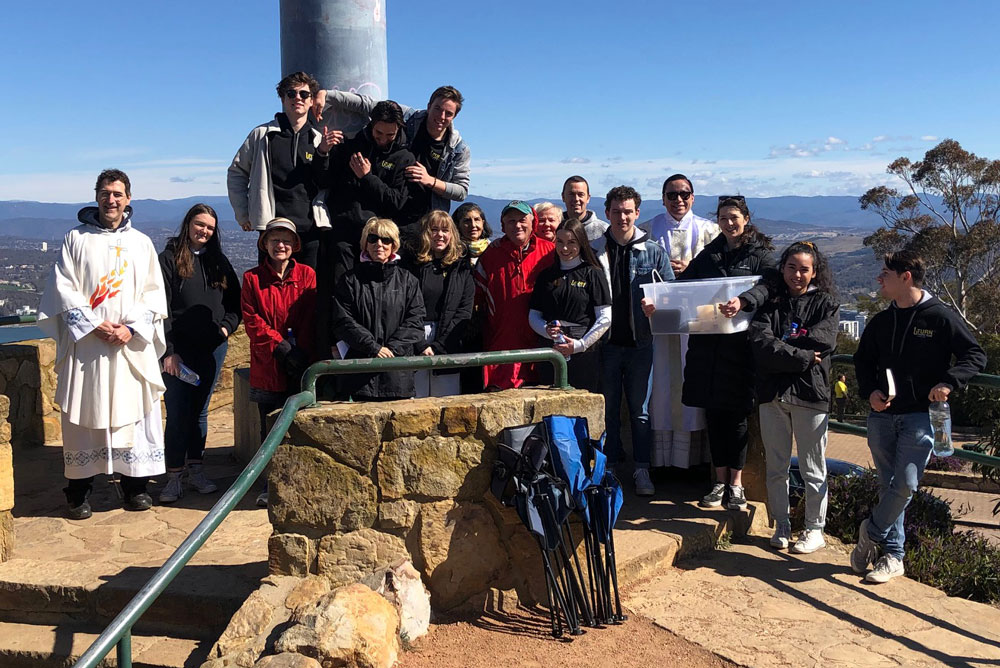 On Wednesday August 28, the parishes of Central Canberra and Campbell organised a Stations of the Cross Pilgrimage walk up Mt Ainslie.
Coinciding with events organised with Joe and Julie Chircop and the 'U-Turn' mission team from the Servants of Jesus Community the pilgrimage walk was spirit filled, prayerful and thankfully, sunny.
The pilgrimage walk began at the foot of Mt. Ainslie and progressed up towards the summit whilst been led through the Stations of the Cross by Fr. Emil Milat.
As the group of 25 progressed up the track they stopped and prayed at the eleven Kokoda Track memorials marking each stage of major battles during WWII in Papua New Guinea.
They also stopped at the Aboriginal memorial and the memorial of teen Adrian Roodt who tragically died there in 2018. The final station concluded on the top of Mt. Ainslie and led into a 12 noon Mass concelebrated by Frs. Emil Milat and Joshua Scott.
Celebrating the Feast of St. Augustine, Fr. Joshua Scott preached on the power of bringing all things back to the heart of Jesus. It was a very moving pilgrimage and Mass and concluded with lunch overlooking Canberra.