The fires that have made us kinder to each other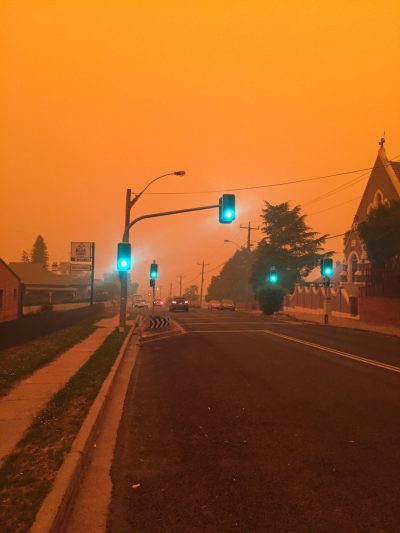 For our school community, the summer holiday period began with a sign of relief.
The next six weeks would see relaxing days at the beach with a book, pitching a tent bushland a world away from the busyness or a stint of backyard cricket with relatives we had not seen since the last innings the previous Christmas.
Now, as we prepare to head back into the classrooms of our 56 schools, we reflect on the rather surreal events during the break. It is difficult to fathom.
More difficult will be the chal­lenge of supporting our students, staff and families, many of whom have been traumatised.
Vast tracts of property have been destroyed, businesses have been decimated financially, and sadly, some families have lost loved ones.
In the midst of tragedy, I have been amazed, but not surprised, by the level of care and support from within and beyond our Archdiocese.
The Front Office at Lumen Christi is filled with backpacks loaded up with back-to-school supplies organised by the par­ish of St Anthony of Padua, Wanniassa.
Many other schools on the South Coast have also ben­efited from the generosity of this community.
Schools on the North Coast have donated and even parishes in the United States!
From the "animal shelter" set up in the art room for evacuated pets at St Patrick's Parish School, Cooma, to the open doors of many homes across the state to people forced to evacuate, it has been heartening to witness the solidarity and strength of human spirit that has emerged in the face of significant adversity.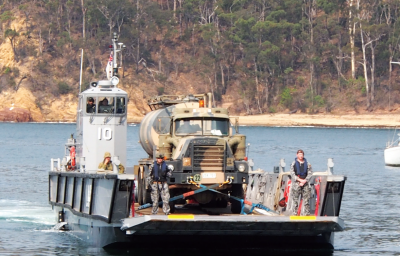 A young girl who called in to ABC South-East commented "the fires seem to have made Austra­lians kinder to each other."
I think she is right, but it is also my hope that we can sustain this level of kindness long after the smoke haze has cleared.
Perhaps this is the inspiration we need to ensure we open our hearts to all and continue to fill the world with unconditional love.
St Pat's Cooma has captured this in their theme for 2020, emphasising a sense of hope and a need to focus on new horizons. As the pain and suffering ease, hopefully we can lift our eyes and keep our gaze firmly fixed on that new horizon.
The hardship will be overcome and we will emerge stronger and more resilient people.
We on the Far South Coast would also like to send a clear message to people forced to flee our pristine holiday locales that we are open for business and would love to see you soon!
Steve Centra is principal of Lumen Christi College, Pambula