The secret to a long life by the world's oldest living man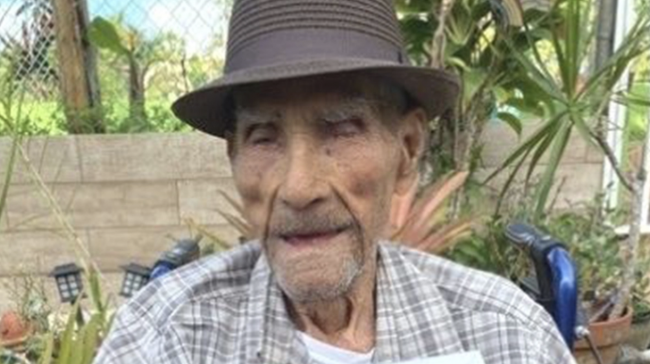 At the tender age of 112, Puerto Rican Emilio Flores Márquez has shared the secret to his longevity — and it's not what you might expect.
The great-grandfather, who is a month shy of 113, was recently acknowledged as the world's oldest living male by Guinness World Records. And the great-grandfather puts his impressive age down to the simple lesson he learned from his father as a young child: to love everyone.
"My father raised me with love, loving every one … He always told me and my siblings to do good, to share everything with others. Besides, Christ lives in me," Márquez explained to the Guinness World Records.
As the record winner was one of 11 siblings, 10 of whom survived, the family had a lot of love to share with others. Also, as the eldest, Márquez played a pivotal role in family life. He spent his time helping his father on their sugarcane farm and then went home to do chores and look after his siblings.
This strong work and family ethic continued when he met his wife, Andrea Pérez. The couple had four children together, and after 75 years of marriage Márquez became a widower in 2010. He now lives with his two surviving children, Tirsa and Emilio.
Although he had a pacemaker fitted at the age of 101, and is suffering from hearing loss, the centenarian is in good health. With his birthday approaching on August 8, he can hopefully continue to spread this message of love to his five grandchildren, five great-grandchildren, and all those who have the blessing of hearing his inspiring story.