Upping the ante on child protection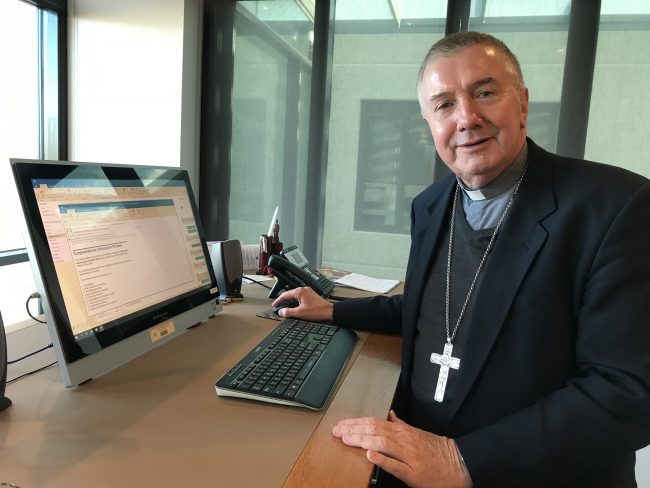 Archbishop Christopher is leading the way in child protection having recently completed a course with the NSW Office of the Children's Guardian about keeping our kids safe.
Some of our priests have also completed the 11-unit program and all are required to.
Clergy have taken advantage of the COVID-19 lockdown to update their knowledge of child protection standards and what they are required to know and do.
"Professional standards is such an important priority for me as Archbishop and it's just not talk," Archbishop Christopher said.
"During this lockdown period the priests have been doing Zoom training with the NSW Office of Children's Guardian as well as online modules to improve their understanding of all the different elements required for a child safe environment."
Archbishop Christopher was delighted to receive his certificate on completing the Child Safe eLearning course.
The course comprises topics such as:
Risk management theories and strategies,
Prevention methods,
Policies and procedures, and
Reporting allegations and incidents.
"We all need to understand what is needed to keep our environment safe for our children," said Maria Hicks, the Manager of the Institute for Professional Standards and Safeguarding at the Archdiocese.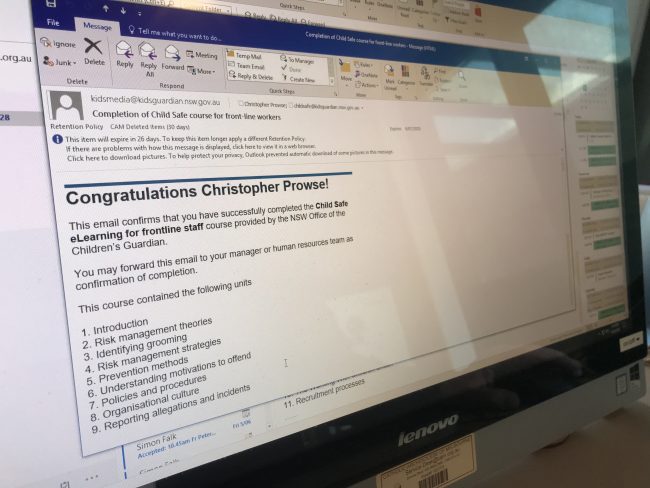 "The course looks at how do we identify risks in our environment and what do we do to mitigate those risks.
"It also covers good governance and examines what is a good child protection policy and how should it be applied."
Child safety was an important issue for the whole community, Archbishop Christopher said.
"All of us need to up the ante on understanding this new world we are in," he said.
"I am very pleased to see my priests and key staff are trying their best to become more educated in this area."
Maria said all clergy had taken advantage of Zoom technology to attend a two-hour information session by the NSW Office of the Children's Guardian about their obligations as well as online seminars about child safe standards and how to apply them.
"Our priests have been busy and learning a lot and providing me with a lot of advice about how I can support them," she said.
With our 56 schools reopen, the Archbishop said he was looking forward to visiting schools and speaking to kids about safety.
"I hope over the next 12 months I can get more involved asking the children themselves how they can assist us adults on providing a child safe environment not only in our schools and parishes but the wider community," he said.