Vatican opens archives on Pope Pius XII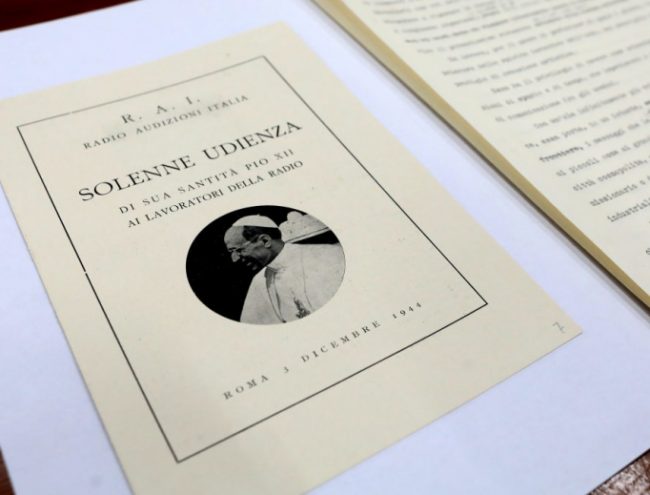 The Holy See has opened its archives on the pontificate of Pius XII, offering researchers the opportunity to shed light on a dark period in world history. On 4 March 2019, Pope Francis first announced the opening, which is the result of more than 14 years of preparation by the Historical Archives relating to the Vatican's Section for Relations with States.
The vast quantity of material available for consultation includes about 120 Series and Archives from the Secretariat of State, Roman Congregations, and Curia offices, which make up about 20,000 archival units.
A large portion of these resources is available in digital form according to a statement released on Monday by the Vatican Apostolic Archives.
The various archives of the Holy See can host about 120 researchers at a time. The Vatican archives, which will exhibit documents from the pontificate of Pius XII, is only accessible by reservation. Bookings began in October and those made so far have been distributed over the period of several months (until May – June) to ensure equal access to materials to scholars of Pope Pius XII's pontificate.
Pope Pius XII's pontificate spanned nearly 20 years and covered important events in the life of the Church and the world during the Second World War.
The period also saw opposition between the Eastern and Western political blocs, and the successive opening up of the Church to a less Eurocentric and more universal spirit.
Pope Pius XII met with many people including war criminals, farmers, miners, sportsmen, journalists, and sports psychologists, doctors, artists, and astronomers. Archive material record those encounters.
Only a Pope can grant access to the documents of his predecessors. In 1881, Leo XII opened the Vatican Archives for the period up to 1815. In 1921, Benedict XV extended it till 1830. In more recent times, Pope Benedict XVI made the documents of the pontificate of Pius XI accessible.
Source: Vatican News