Vocations Awareness Week
From 24 to 31 August this year, our Archdiocese will mark Vocations Awareness Week.
When thinking about vocations, we often jump straight to their state of life manifestation – that is, the important question of whether we are called to marriage, the priesthood, religious life, or single life.
A vocation, however, is, first and foremost, an invitation from God. A call to love, to serve, and to grow in holiness.
Scripture offers us many examples of a vocation – the call to Abraham to leave his homeland and worship God in a radically new way; the call to Moses to lead Israel out of Egypt and through the wilderness to the Promised Land; the call to the first Apostles to drop their nets and follow Christ; the call to our Blessed Mother to bear a Son who would reign for eternity. As the Prophet Isaiah tells us, the Lord has "…called you by name; you are mine." (43:1).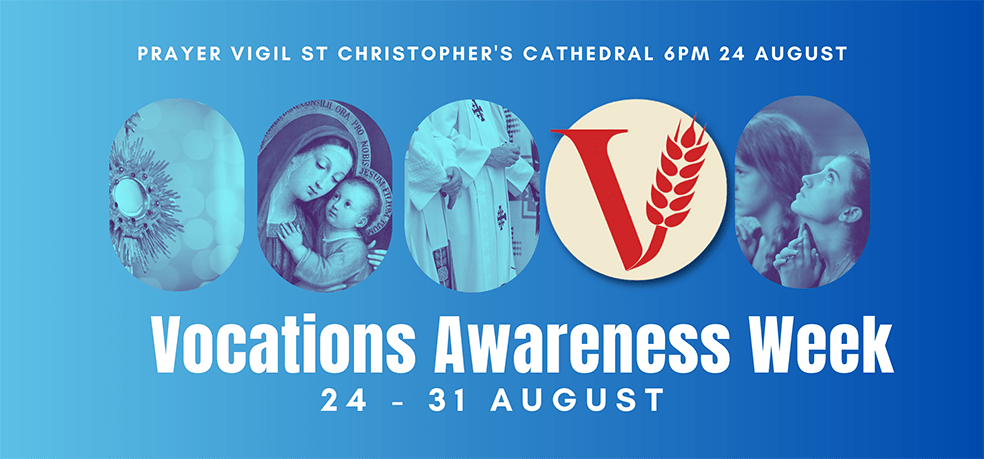 In discerning our vocation, in big ways or small, we are each invited to listen attentively to, and be shaped by, the voice of our Lord. As Sister Mary Raphael so beautifully observes, "Discerning one's vocation is not an obstacle course to race through, but it is a journey that takes time and interior growth."
In this way, our vocation, our individual call, is not one decision but the pilgrimage of a lifetime. It requires us to place God at the centre of our lives and to be constant in prayer. To truly recognise that we are loved, individually and beyond measure. To hold fast to our knowledge of who our Creator is, even when His call becomes quiet or unclear. To trust that His plan will fulfil the deepest longings of our hearts in ways we could never imagine or plan. To have confidence that if we are truly listening and responding to God's call, every step is drawing us closer to becoming the Saints, we were created to be.
This Vocations Awareness Week is an opportunity to reflect on God's call in our lives and where He might be inviting us to take the next step in our journey together.
Let us pray, through the intercession of our Beloved Mother, that when we discern God's call, we might always have the courage to echo her fiat.