WYD Blog: January 23 – A gathering of Aussies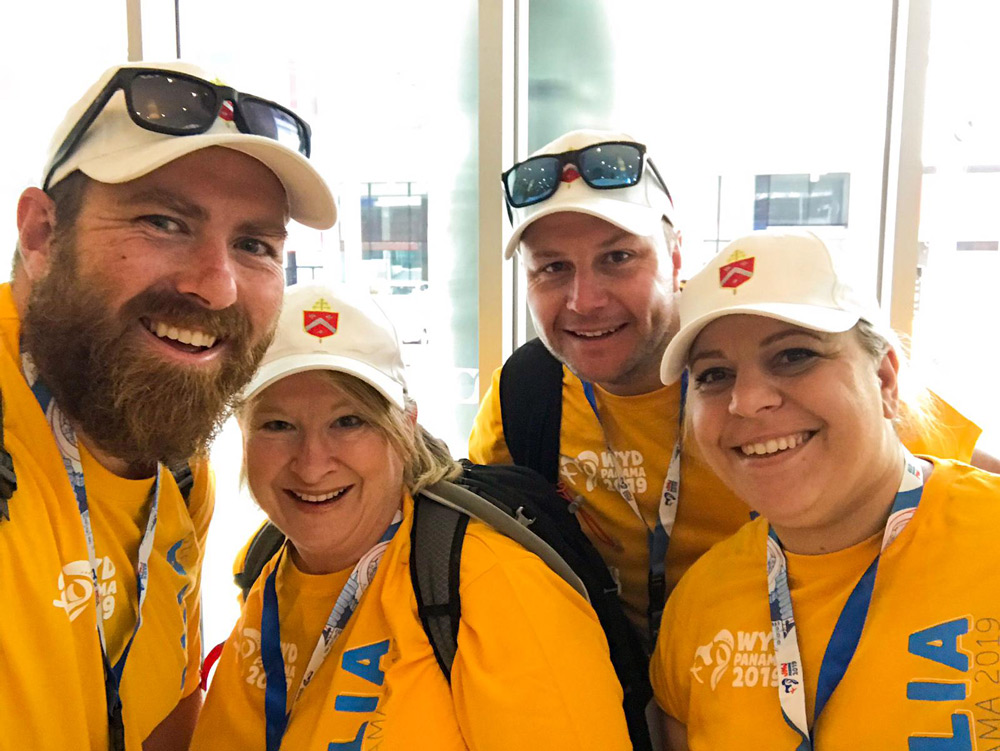 Pilgrims from around Australia came together at the Australian Gathering in Panama this morning.
Following the opening service, pilgrims experienced catechesis with Archbishop Christopher Prowse.
Archbishop Christopher urged the pilgrims to be Catholic in two ways, vertical and horizontal. Vertical Catholics dare to say yes, as Mary did. They give themselves to the will of God.
His Grace also urged the pilgrims to be horizontal Catholics who work to Become, Belong and Be.
Video
Social Media
We have now begun our World Youth Day experience in Panama City. We have just returned from the Australian gathering. It was great! After a short break we will be walking to the opening mass lead by the Archbishop of Panama City. We are praying for you!! +CProwse #wyd19

— CG Catholic (@CGCatholic) January 22, 2019
World Youth Day Update: Pilgrims from around Australia came together at the Australian Gathering in Panama this morning. Following the opening service, pilgrims experienced catechesis with Archbishop Christopher Prowse. #WYD2019 #WYDpanama2019 #WorldYouthDay #CatholicEducation pic.twitter.com/7c0h8lgUZb

— Catholic Education Archdiocese Canberra & Goulburn (@ceacg) January 22, 2019
Photos