Youth – Belong, Believe, Become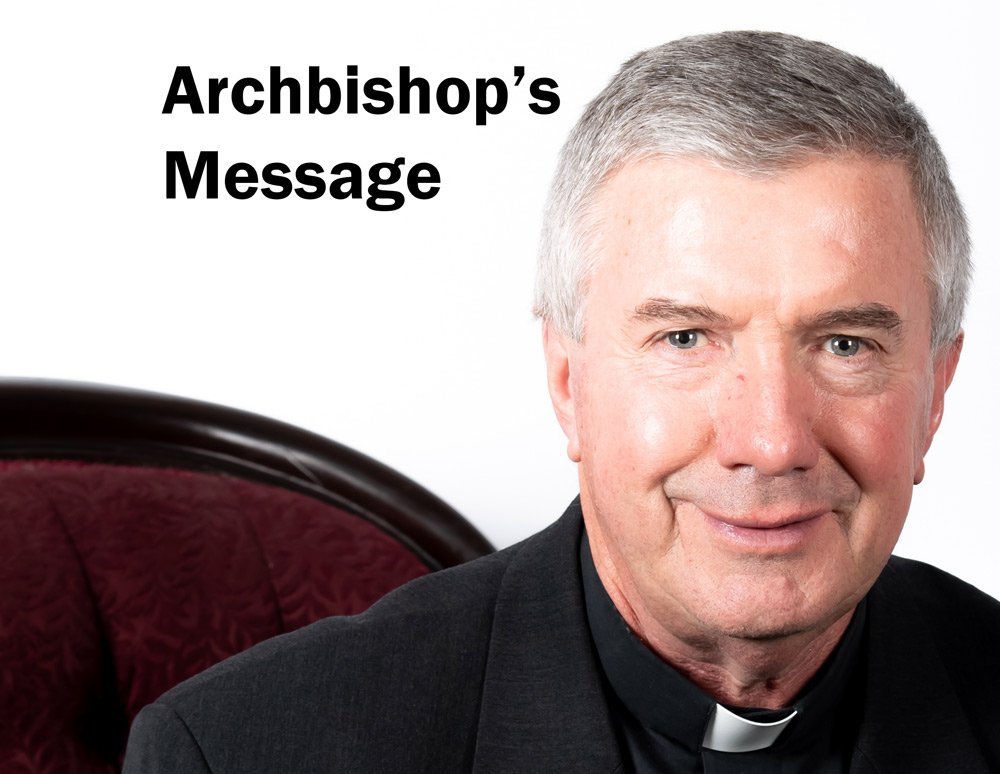 These past weeks have been very much focused on our youth – both from local and international levels.
Internationally, the Synod of Bishops in Rome has just com­pleted its month long focus on the topic "Young People, the Faith and Vocational Discernment."
Our own youth assisted in an earlier document sent from Australia to give shape to these discussions in Rome. Soon Pope Francis will gather all these reflections and publish a post-Synodal Exhortation on the topic. It will shape our youth policies throughout the Catholic world for many years to come.
Locally, we have just recently celebrated the priestly ordinations of two of our youth, Frs. Namora Anderson and Adrian Chan. It was a wonderful time for us all. My prayer is that it will encourage other young people to indicate their readiness to consider seriously a vocation to the priesthood or religious life.
Then, of course, there is the beautiful vocation to marriage and family life. Remain­ing single for the Lord is another important way of responding to the Lord's call in life. We can talk a lot about careers, and so we should, however, the deep vocational call within must also be considered high in our priorities.
Mentioning a local youth focus makes me recall a recent gathering of youth leaders from our upper Pri­mary to Middle Secondary schools in Australia's YEAR OF YOUTH. It was part of Child Protection Week.
I was quite staggered at the mature and articulate nature of our interaction throughout the morning. There were searching questions for the Arch­bishop. At the same time there was an equally penetrating capacity to listen and respond.
The gathering was also linked to our ongoing Listening Sessions of the Plenary Council of Australia 2020/2021. I am thankful our deanery groups around our Archdiocese are participating in this vital process. Thank you so much!
Have you thought of inviting some of our youth to your sessions? Please do so. Also, don't forget about our migrant groups. They have wonderful insights to offer.
Despite what people may say about youth in the Catholic Church in general, I want you to know that one of the most dynamic dimensions of our pastoral life at present in our Archdiocese is coming from our youth apostolate.
'Youth speaks to Youth' is a Gospel winning pastoral strategy that is championed by our youth leaders to their peers.
I heard recently one of our youth leaders speak of the "3Bs" necessary for Catholic Life to a room full of youth. They were captivated by his presentation.
The first 'B' is to BELONG. He talked of belonging to the community called Church. We cannot live life in splendid isolation from everyone else. We are social beings not individualists who think they have to "put up" with the rest of society.
The second 'B' is to BELIEVE. This is about opening our entire lives to the greatest of all encounters – friendship with Jesus. Making Jesus our number one is both a grace and a decision of faith. With this newfound faith the arising spiritual hunger will be fed by (re)connecting with prayer, a thorough catechesis of Catholic beliefs, and sacramental participation.
The third 'B' is to BECOME. We are to become the people God wants us to be – missionaries of mercy to a needy world. It must start in our family, among our acquain­tances, and then go out to the poor and abandoned of society.
It is this type of teaching from our youth leaders that is captivating so many of our youth at present. It comes from the mouths of youth to the hearts of other youth. Please pray that this continues to grow in our Archdiocese!
So in this 2018 YEAR OF YOUTH we can feel the Holy Spirit flourishing in our youth. It may be only a small spark at present, but we know in Australian summers how a fire spark can have a huge effect on the dry land.
May I remind you finally that in November we pray particularly for "our departed brothers and sisters". This is an important responsibility for all of us in the Faith.
Let us pray sincerely to the Lord Jesus to "renew the face of the world" and start with us! For this we pray!