1000 Convents Are Helping Refugees In Poland And Ukraine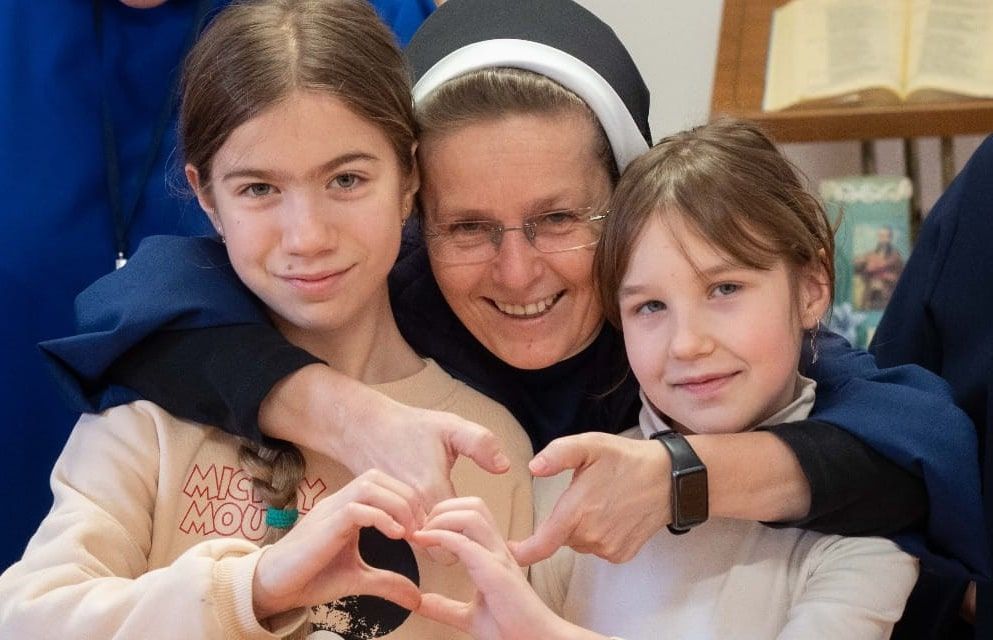 1000 convents are helping refugees in Poland and Ukraine.
"In 924 convents in Poland and 98 in Ukraine, sisters are providing spiritual, psychological, medical, and material help," we read in a press release published by the Council of Major Superiors of Congregations of Women Religious in Poland on 15 March 2022.
According to the estimations, since the beginning of the war, each of the nearly 150 religious congregations operating in Poland and Ukraine has aided numbers of people ranging from a few to as many as 18,000.
Housing has been organized in 498 convents in Poland and 76 in Ukraine. So far 3060 children, 2420 families, and approximately 2950 adults have received shelter. In 64 institutions, there are 600 places for orphans, and in 420 institutions there are almost 3000 places for mothers with children.
Since the outbreak of war, sisters have been involved in preparing and distributing hot meals, food, sanitary products, clothing, and blankets. They help transport people from war-affected places, mediate in finding work in Poland, create additional jobs in their centers, coordinate assistance to refugees in the aid headquarters, help Ukrainian children get into Polish schools, serve as translators of the Ukrainian language, and organize classes for children and mothers coming from Ukraine. Elderly and disabled people too can find shelter in institutions run by sisters.
In Poland, religious communities constantly collect food and hygiene products that are sent to Ukraine, given to refugees, or given to houses run by congregations where war victims receive help. The congregations also make financial donations and transmit funds through their foundations.
Currently, there are over 332 sisters from Polish religious congregations in Ukraine.
The presented data was gathered up to 14 March 2022 by the Council of Major Superiors of Women's Religious Congregations in Poland.