Care for our Common Home brings integral ecology to the forefront
Ecumenical leaders, Aboriginal and Torres Strait Islander representatives, school students and community members from across the Archdiocese gathered to plant an oak tree on the grounds of St Peter Chanel's, Yarralumla today, as the Season of Creation draws to a close.
The prayer service marked the Feast of St Francis of Assisi, patron saint of ecology and inspiration for Pope Francis' 2015 landmark encyclical Laudato Si.
"We are stewards as we walk the earth," Archbishop Christopher Prowse noted at the event.
"It is part of our missionary work, part of our evangelisation."
Laudato Si (Praised Be) on Care for our Common Home raised the concept of integral ecology – an integrated and holistic approach to political, social, economic, and environmental problems. That is, everything is connected.
"While we appreciate the environment and the world around us for the goods and services it provides, we must also appreciate it for its spiritual nourishment," soil scientist Anthony Ringrose-Voase explained.
"There is a link between poverty and environmental degradation. It is often the poor who are worst affected."
On his Laudato Si Action Platform, Pope Francis invited all people of goodwill to take care of the earth.
"For some time now, this home that hosts us has been suffering from the wounds we have caused due to a predatory attitude, which makes us feel like masters of the planet and authorises us to irresponsibly use the goods God has given us," he said.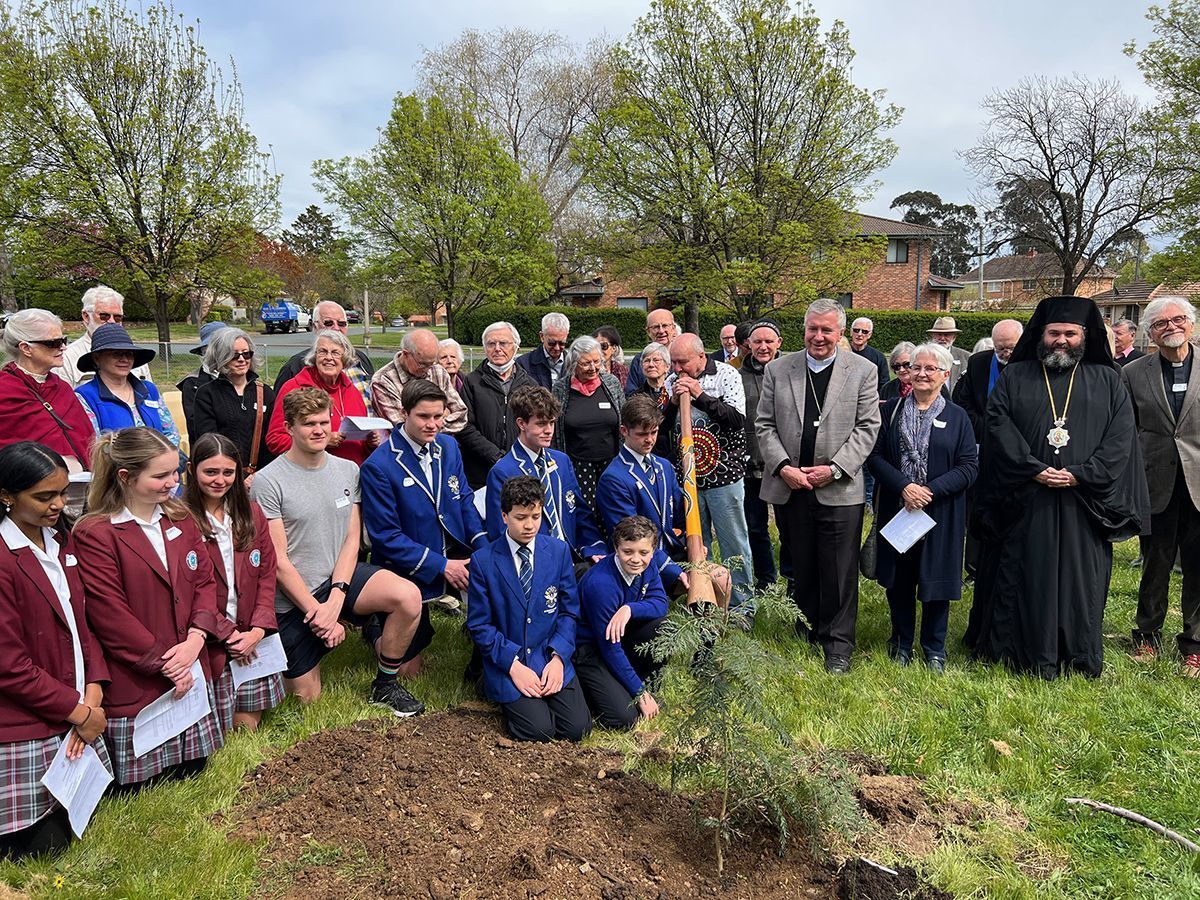 "Today, these wounds are manifesting themselves dramatically in an unprecedented ecological crisis affecting the soil, the air, the water and, in general, the ecosystem the human beings live in."
Dr Ringrose-Voase said as an environmental scientist, Laudato Si brought together an understanding of faith and professional life.
"It is very ecumenical – it unites us all in a common language," he said.
"Environmentally, the issues can seem daunting and overwhelming. But instead, we realise this is creation, made by God and loved by God. We don't give up hope."
There's hope aplenty at Canberra's Catholic colleges.
"We are the ones who need to take care of our planet and implement change," St Clare's Year 11 student Alicia Thomas said.
"It is going to benefit all of us and the generations after us. Planting trees, saving water, putting rubbish in the right bins – those are things everybody can do. They are little steps that accomplish a big goal."
St Edmund's Year 12 student Josh Wink said it was important to spread positive messages and raise awareness of the earth's plight.
"I think there are lots of people in the community who don't understand what is happening," he said.
"If they knew, they would care."
What can you do at home to care for creation?
Five ways to protect the earth, from Dr Anthony Ringrose-Voase
Be energy efficient: This could involve turning the heater down a couple of degrees or turning off lights when you are not using them.
Repair and reuse: Rather than buying new things, make things last as long as possible.
Try car-pooling: Catching a ride with friends or colleagues also has the advantage of building community.
Waste management: Concentrate on little things like reusing plastic and separating recycling.
Love the planet: As Christians, take time to appreciate and value creation.