Adoration cultivates culture of prayer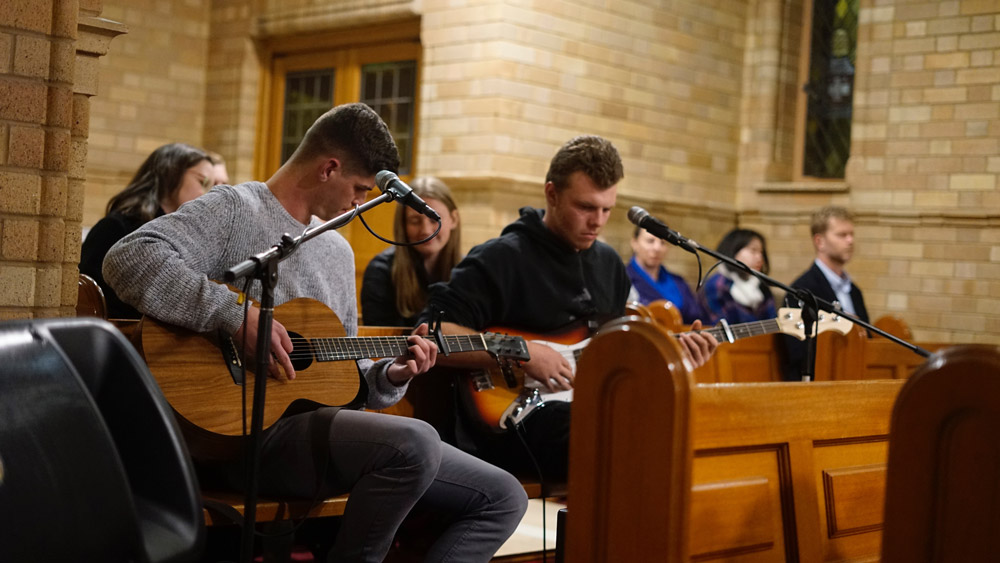 More than 200 people gathered together in prayer in the 12 Hours of Adoration at St Christopher's Cathedral on Friday, August 3.
The Adoration was the second in the Archdiocese this year, with the previous for 24 hours in February.
Prayers and intentions at this Adoration were primarily for the Year of Youth, with a particular focus on Youth Ministers, students in Catholic schools, teachers in Catholic schools, Priests and Parish communities, catechists, vocations and youth groups and Movements across the Archdiocese.
The 12 Hours of Adoration began at 7am, with a Mass said by Vicar General, Father Tony Percy, at 7.30am attended by more than 25 people.
Catholic Education ran the liturgy on the hour throughout the day with a consistent number of staff from both Catholic Education and the Archbishop's Office of Evangelisation.
At 5pm, St Gregory's Youth Worship (SGY) performed for an hour to a congregation of almost 30 and the 12 Hour vigil was wrapped up at 7pm.
Father Percy is interested in trying to host more Adoration sessions throughout the year, distributed across the Archdiocese.
Youth Ministers Coordinator Huw Warmenhoven said that, while it isn't possible to measure the impact at the time of Adoration, that it contributes to fostering a culture of prayer in the Archdiocese.