Bishop Young meets the Pope
When Guilford Young was consecrated as an Auxiliary Bishop of the Archdiocese of Canberra and Goulburn in September 1948 he became (at age 31) the youngest bishop in the Catholic world.
The product of regional Queensland had completed his studies for the priesthood in Rome where he was ordained for the Diocese of Rockhampton in 1939.
After a brief time in the Rockhampton Cathedral parish, Fr Young was appointed in 1940 as secretary to the Apostolic Delegate of Australasia, Archbishop Panico, who was based in Sydney, and then as a lecturer at Brisbane's Banyo Seminary.
Taking up his appointment as Auxiliary Bishop of Canberra and Goulburn in 1948, and as an assistant to the ageing Archbishop Terence McGuire, Bishop Young also became parish priest of Yass.
Long-time Yass parishioners may remember Bishop Young as their pastor.
The June 1950 issue of Our Cathedral Chimes reported that Bishop Young was soon to embark again for Rome and visit Pope Pius XII in the Vatican.
The trip was viewed as a just and deservered award for Bishop Young's dedicated work.
The report spoke generously of Bishop Young' time in the Archdiocese over the previous two years, and of the considerable support he had given to Archbishop McGuire, as follows:
Month after month the columns of 'Our Cathedral Chimes' have carried news of Dr Young. His activity has been prodigious.
One evening he receives debutantes at a Catholic Ball – the next evening he is a hundred miles away attending a school concert.
Now he is the guest of a town council; now he is administering the sacrament of Confirmation.
Only time puts an end to his exertions, for there are but seven days in the week, and every night must end in a day.
His friends have noticed signs of strain, but his health has been equal to it and in recent months has appeared as robust as he ever was."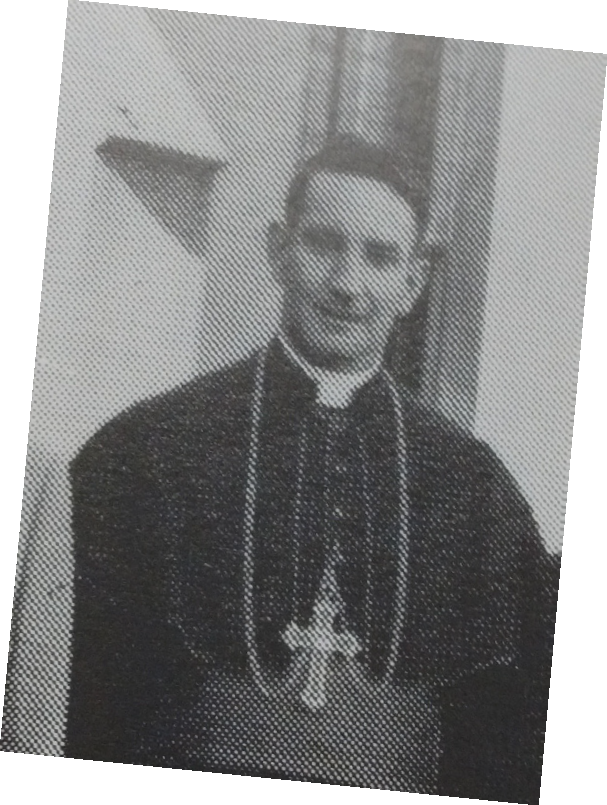 The report also noted that in a "tribute expressive of the esteem in which His Lordship is held" the faithful parishioners of the Archdiocese had contributed a gift of well over 1000 pounds that would be put towards defraying the expenses of Bishop Young's travel.
In the months following Bishop Young's return, the December issue of Our Cathedral Chimes featured on its front page a photograph from the Vatican of His Holiness greeting Bishop Young.
Guilford Young's appointment as Auxiliary Bishop of Canberra and Goulburn lasted for six years (1948–1954), and included a period as Apostolic Administrator of the Archdiocese for three months in 1953 between the retirement of Archbishop McGuire and the appointment of a new Archbishop in Dr Eris O'Brien.
In November 1954 Young was appointed as coadjutor Archbishop to Archbishop Tweedy of Hobart, and succeeded to this position on Tweedy's retirement the following year.
• Denis Connor is the Archdiocesan Archivist