Coastal kids 'Catch the Wave'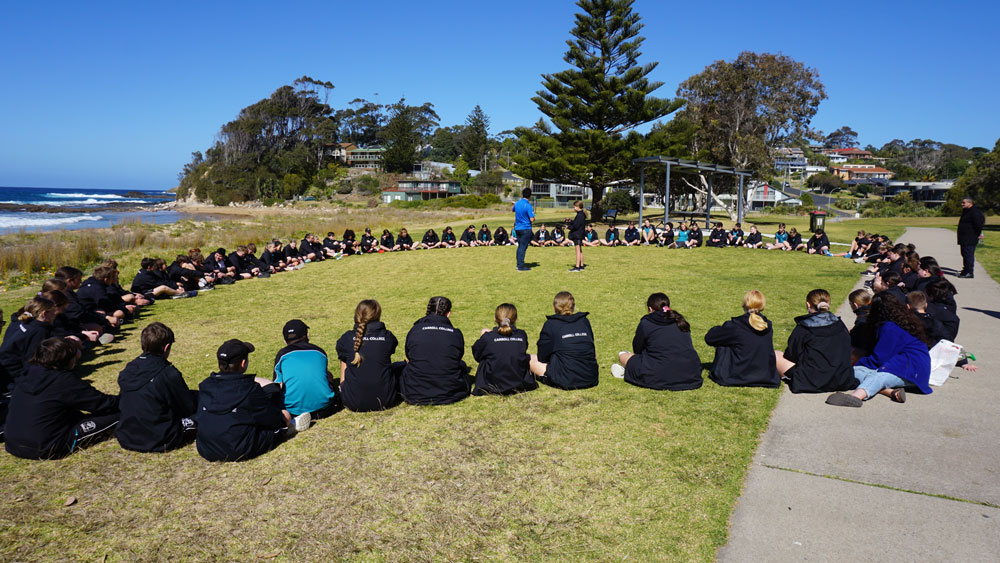 The Canberra Goulburn Youth Ministers recently ran the 'Catch the Wave' retreats for the Coastal Deanery, heading to Lumen Chrsti Pambula and Carroll College, Broulee.
The theme of Catch the Wave is one of seeing the work of God in the students lives. Wherever they are in terms of catching the wave of faith, they are given the opportunity to encounter and foster a relationship with Christ.
The three sessions are geared towards providing this opportunity. The first session, Grains of Sand, explores the relationship between God's love and self image. The core message is that a belief that they have been created out of love, for a life of love shapes how they see themselves.
This leads into the second session, Light, that breaks open the salvation message in contemporary society.
The day culminates in a session called Home, which invites the students into an experience of mercy and forgiveness including in the Sacrament of Reconciliation.