Centre of Gravity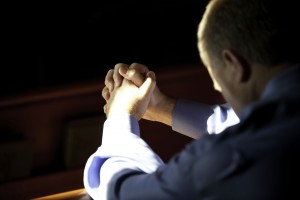 We should not underestimate our need for spiritually wise people – those who take time to be with God, who take time to be with others and who can offer, when needed, spiritual counsel.
Elijah is one such person. He is a 'larger than life' figure.
He is in touch with God and with Ahab, the king of the northern kingdom, who married badly and worshipped appallingly.
One can sense Elijah's 'centre of gravity.'
The Word of the Lord came to him. He obeyed and his hunger was assuaged and his thirst was quenched (1 Kings 17).
Amen.