Salt and Light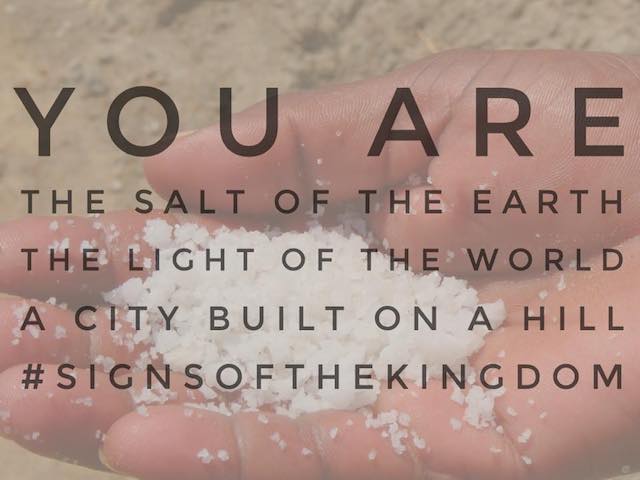 In today's Gospel Jesus says to his followers (and therefore to us) "You are the salt of the earth" and "You are the light of the world".
Perhaps, like me, you have many days when you don't feel particularly salty or bright! But Jesus speaks of it here as though it is a simple statement of fact; you ARE…!
I imagine that a piece of salt doesn't often sit thinking about whether it is salty enough and how to become saltier. Saltiness is the very essence of it's being! It is only in unusual and detrimental circumstances that salt will lose its flavour.
We, too, are salty in our very essence if we are living out our baptism through prayer and love, allowing God's Spirit to transform us. People will "taste" a difference in us, just by experiencing us being who we are! There are circumstances, Jesus warns us, which can cause us to lose our saltiness and our brightness. If we "lose our flavour" it is time to ask some fundamental questions about how to open ourselves to God more deeply.
I am reminded here of St Catherine of Sienna's encouragement to "be who God meant you to be, and you will set the world on fire." If we are focussed on cooperating with God we will be salty and bright!
>> Readings