Coronavirus leads Catholic churches to change Mass practices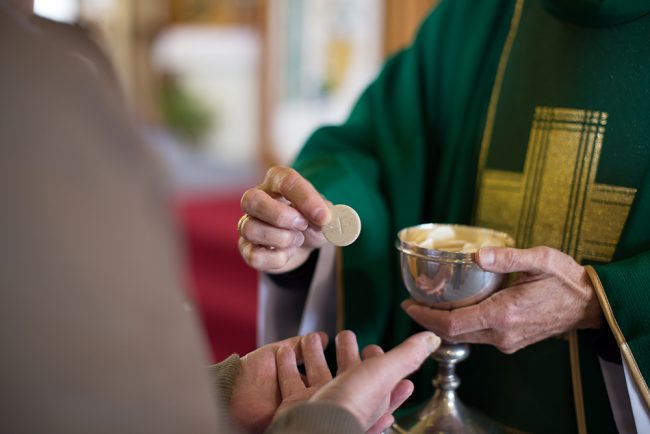 As hospitals, schools and businesses prepare to deal with the spread of the coronavirus, the Catholic Archdiocese of Canberra and Goulburn released new protocols in an attempt to reduce the potential spread of the disease.
After receiving advice from medical experts, Fr Tony Percy, Vicar General for the Archdiocese, has sent a letter to Catholic communities, parishes, schools and hospitals, stating that the "Archdiocese will employ best practice and be prudent in trying to help reduce the transmission of the CoronaVirus (COVID-19)."
Effective immediately, all Priests, Deacons, Altar Servers and Extraordinary Ministers of the Eucharist within the Archdiocese must wash their hands before the beginning of Mass. Those distributing Holy Communion also are being told to use the antibacterial solution before and after distributing Communion.
Additional guidelines for parishioners during Mass services include, according to a list distributed by the Archdiocese:
Avoiding physical contact during the sign of peace.
Holy Communion should be received only in the hand, not on the tongue.
The removal of Holy Water from all fonts.
Distribute the Sacred Host only and not the Precious Blood.
Other dioceses throughout the world are also limiting how Communion is distributed and taking steps to help reduce the transmission of the disease.
As of 3 March 2020, Australia has 33 confirmed cases of coronavirus (COVID-19). (https://www.health.gov.au/news/health-alerts/novel-coronavirus-2019-ncov-health-alert#current-status)
Click here to access the Commonwealth Department of Health coronavirus information page.
---
National advice on liturgical implications in light of coronavirus (COVID-19)