Fr Henry Byrne OAM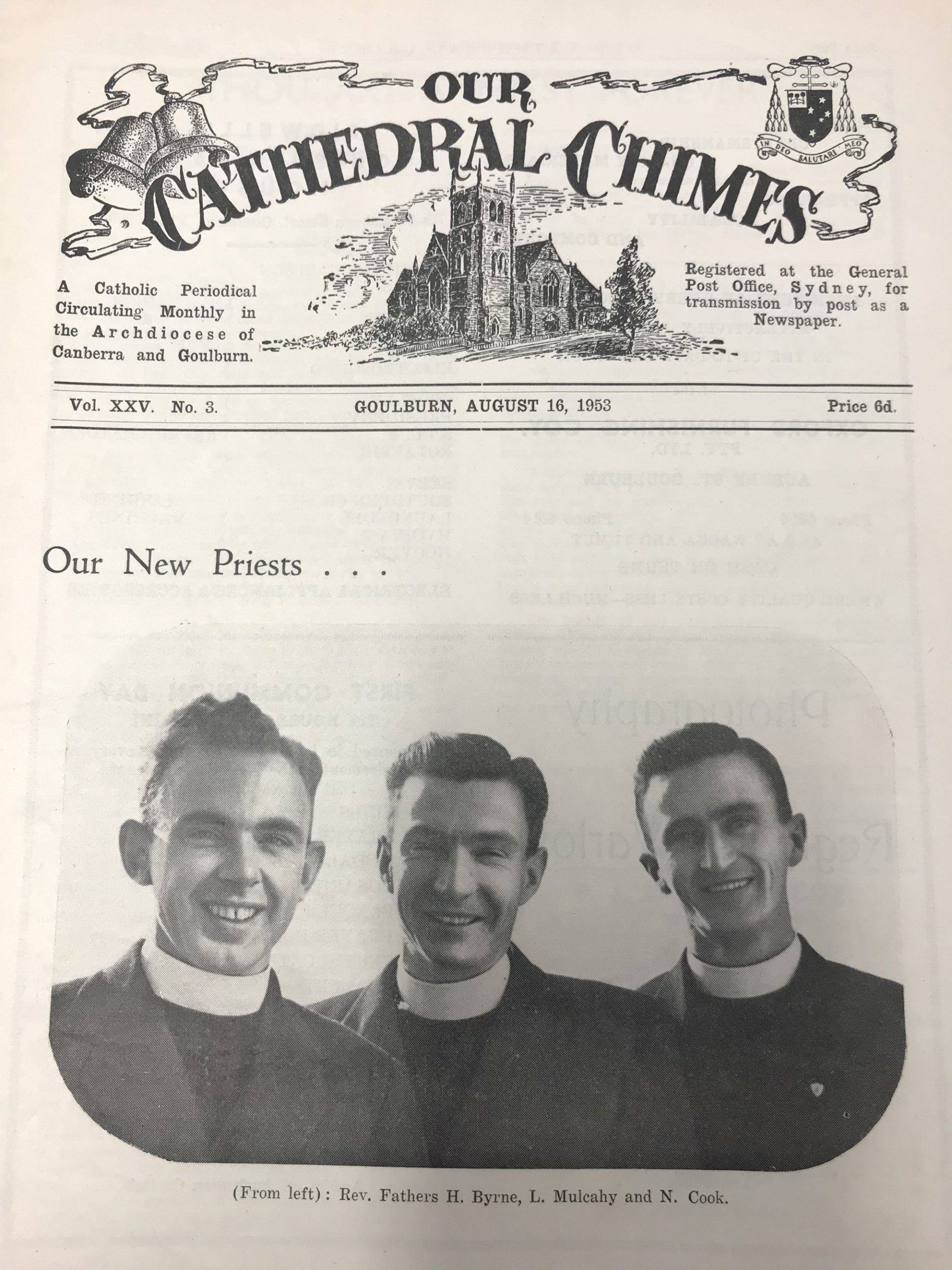 Fr Henry Byrne OAM
7 April 1929 (Feast of John the Baptist de la Salle) – 15 February 2022
Fr Byrne was educated at St Patrick's school in Bega and later at St Patrick's College, Goulburn
He entered the Seminary at St Columba's College, Springwood in 1945 and completed his preparations for the Priesthood at St Patrick's College Manly between 1948 and 1953.
He was ordained to the Diaconate in 1953 and to the priesthood on 23 July 1954 by Bishop Young.
Following his ordination Fr Byrne had a year relieving in the parishes of Yass, Weethalie, Candelo and Grenfell
Commencing in 1955 he was appointed as assistant priest in Bombala for one year (1955); Braidwood for three years (1956 – 1968); North Goulburn (1959); Cooma (1960 – 1963); Queanbeyan (1964 – 1968) and Tumut (1970 – 1973.
He was appointed as the Archdiocesan Archivist between 1968 – 1970
He served as parish priest in Jindabyne (1973 – 1978); North Goulburn (1978 – 1983) and Batemans Bay for 20 years (1983 – 2003) until his retirement
During his 69 years of priestly ministry in the service of the people of God in the Archdiocese he served the Archbishops as a Dean and Archivist. Fr Byrne undertook periods of study at the Irish Institute of Pastoral Liturgy (1980) and at the Biblical Institute in Jerusalem and the Catholic Theological Union in Chicago.
In the Queen's Birthday honours of 2004 he was awarded the Medal of the Order of Australia (OAM) for services to the Catholic Church and to the community of Batemans Bay, particularly in the areas of education and aged care.
Fr Byrne was a true man of letters – who devoted serious study to the origins of Christianity and medieval art and literature, as well as an extensive theological library. He was an avid reader whose personal library at one point number in excess of 5000 volumes. When he moved to the Haydon Village much of this was gifted to various worthy causes, including the library of the Signadou Campus of Australian Catholic University.
Let us pray for Fr Henry's family – his deceased parents Henry and Bertha and brother Kevin and sister Gwendoline who have gone before him into the joy of the Resurrection; and his sisters Laura Walsh and Marie Rorty and their families.
Lord, we implore your mercy and compassion on your servant and priest, Henry, that he may now be received into your loving presence among the angels and saints.