Go Low to Go High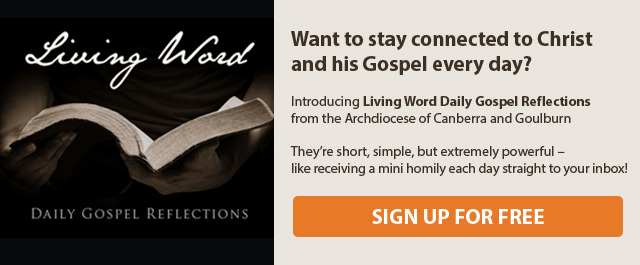 6 November 2018
If you have a sharp eye you will find, hiding in the writings of the New Testament, what scholars are confident are in fact early Christian hymns. Many believe today's first reading from Paul's letter to the Philippians is a classic example:
His state was divine,
yet he did not cling
to his equality with God
but emptied himself
to assume the condition of a slave,
and became as men are;
and being as all men are,
he was humbler yet,
even to accepting death,
death on a cross.
But God raised him high
and gave him the name
which is above all other names
so that all beings in the heavens,
on earth and in the underworld,
should bend the knee at the name of Jesus
and that every tongue should acclaim
Jesus Christ as Lord,
to the glory of God the Father.
It really is a beautiful poem, isn't it? A powerful song of the self-emptying ('kenosis') of the divine person, lowering himself to fully embrace the human condition in all its brokenness, 'the condition of a slave', and taking it all the way to His crucifixion on Calvary. From that catastrophic place, the darkest point in human history, the wisdom of God unveiled a whole new way of being human: resurrection humanity, which all who are possessed by the Spirit of Jesus do, and will, experience.
In case we missed the point however, Paul insists that, 'In your minds you must be the same as Christ Jesus'. In other words, if humble self-emptying is good enough for the second person of the Trinity, it's good enough for me and you.
Jesus revealed the pattern we are to follow. Go low, give, serve, love, be poured out… It will end in your resurrection!
---
Sign up for FREE
Want to stay connected to Christ and his Gospel every day?
Please fill in the form and submit to subscribe. Thanks.