Liturgical colour: rose (or violet)
Rose is a lighter version of violet, because today the penitential violet is mixed with the white of the approaching festival.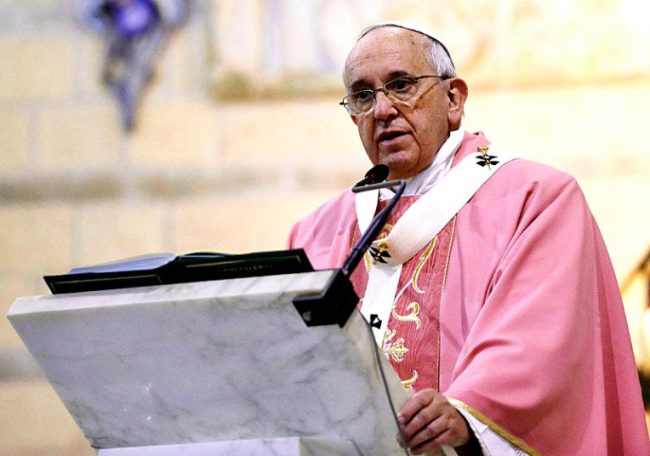 It is part of human nature that we cannot go on being penitent for a long time, or we sink into a settled and insincere gloom rather than working at the definite and active spiritual exercise called penance. The Church knows human nature, and both in Advent and Lent there is a moment where the atmosphere of penance and preparation is brightened by a shaft of light from the glorious season we are preparing ourselves for.
The third Sunday of Advent tells us 'Gaudéte, rejoice!' because the Lord is near and the fourth Sunday of Lent says 'Lætáre, Ierúsalem, be joyful, Jerusalem, and all who love her!' because she herself is loved by the Lord. On Gaudete and Laetare Sundays, therefore, the dark penitential violet may be lightened to what the documents call 'rose' but most laymen would call 'pink'.
This happens where it is traditional and appropriate, and vestments of this extra colour are available. Otherwise, there is nothing wrong in keeping violet as violet. Ultimately the liturgical colours are there to serve us, not we to serve them.