Merici Night Out discovers thrifty new horizons to Joy
In our #YearofYouth, we continue to explore ways to discover new horizons to experience #Joy.
As part of Catholic Schools Week, Merici College hosted Canberra's largest thrift shop social event, "Merici Night Out" which was a concert-style fundraising event for Catholic Mission.
The event was organised by a committee of Year 12 students who worked tirelessly to put together a line-up of Canberra's best up and coming talent, as well as seeking donations from businesses in the ACT for raffles and lucky door prizes. The performers included:
Madie Chynoweth
House of Strangers
Toucan Music
Bangers and Mash
A sausage sizzle, raffles and a dress-up competition were also part of the evening's activities.
The theme of the night encouraged students to find an outfit from a second-hand clothing store (such as St Vincent de Paul's, the Salvation Army, etc) and wear it to the event.
"We really wanted to encourage everyone to recycle/reuse clothing and other items, while supporting a charity. The Night Out is a great way for Colleges to work together, to achieve anything we set our minds to, while at the same time creating change in our community", said Olivia Straker, College Captain.
The event was very successful with a total of $1,435 raised on the night. All proceeds have been donated to Catholic Mission who operate in over 160 countries to support initiatives and build communities in over 1,100 different diocese around Australia.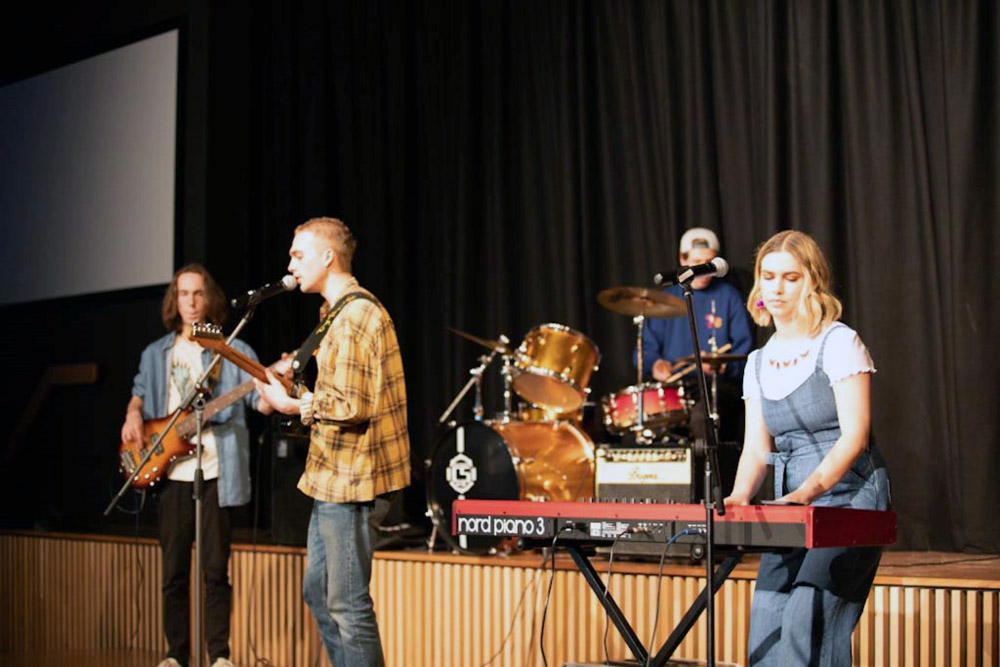 "As part of Catholic Schools Week, we wanted to bring #Joy to our community and to celebrate the great work and achievements of everyone in a Catholic school. To get together with other schools and raise much needed money for our charity has been amazing," noted College Vice Captain, Bronte Alexander,.
We would like to thank students from St Mary MacKillop College, Marist College, St Francis Xavier College, St Clare's College, St Edmunds College, St John Paul College and Daramalan College for their support and contributing to the success of the night.
Special thanks and appreciation is extended to all the bands that provided entertainment. We congratulate the Merici Night Out Committee who organised the event and ensured that the night ran smoothly. Thanks also to Merici staff who supervised students on the night.
We would also like to take the opportunity of thanking the ACT businesses who donated goods and services to be used as prizes.
The evening was great fun for all involved and raised much needed funds for a worthy cause. We are looking forward to hosting this event again in the years to come.
By Phil Coe, Acting Principal Merici College