Open the heavenly floodgates! Divine Mercy Sunday is coming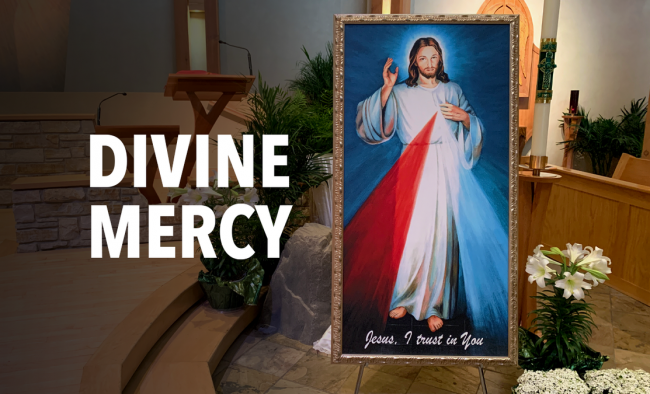 Divine Mercy Sunday is a big deal.
Jesus himself promised that "on that day all divine floodgates through which graces flow are opened" (Diary 699).
Celebrated on the Sunday after Easter Sunday, the feast of Divine Mercy was instituted in 2000 by St Pope John Paul II, in line with Jesus' request to Polish nun St Faustina Kowalska.
The crux of the Divine Mercy message is that God's merciful love is without limits. The most awful sinner need only trust in God's merciful love completely, and they will find refuge and forgiveness.
As God shows us mercy, we are called to be merciful to others.
Jesus promised graces on Divine Mercy Sunday: "The soul that will go to Confession and receive Holy Communion shall obtain complete forgiveness of sins and punishment" (Diary, 699).
A number of parishes in the Archdiocese are holding Divine Mercy Sunday devotions for parishioners and providing additional confession times.
In past years at St Benedict's, Narrabundah, it has been standing room only for the service.
St Christopher's Cathedral parish will have solemn and joyous Divine Mercy devotions from 2pm to 5pm on 11 April, including the blessing of the Divine Mercy image, singing of the Chaplet, rosary, adoration and confession.
Central Canberra parish will hold Divine Mercy Holy Hour at 2pm on 11 April with confessions from 1pm. "Jesus' revelations to St Faustina are a profoundly needed revelation of God's mercy for our times," parish priest Fr Emil Milat said.
* Contact your parish office to find out about Divine Mercy Sunday celebrations in your parish.