St Thomas the Apostle School farewells Fr Peter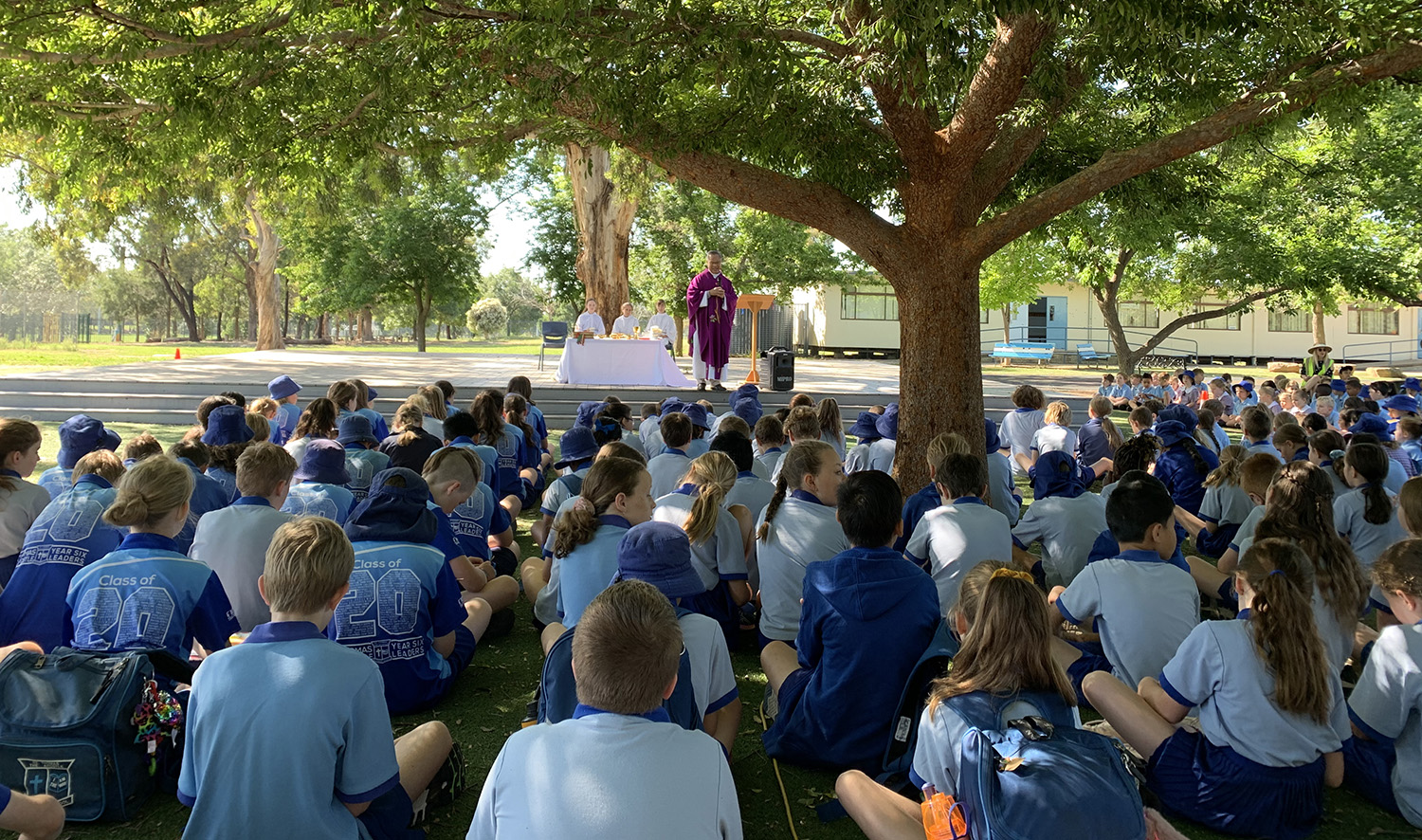 At the beginning of December, staff and students of St Thomas the Apostle Primary School in Kambah, celebrated a final mass with Fr Peter My.
The Mass was celebrated in a peaceful outdoors setting under the large gum tree in the school's "Quiet Area".
Fr Peter has been our much loved and dedicated Parish Priest for the past 14 years. We have been blessed to have him as a shepherd, inspiring us with the love of the Holy Spirit and leading us to follow in the footsteps of St Thomas the Apostle, showing us that Jesus is the way the truth and the life. We presented Fr Peter with a memory book containing messages and prayers from all students and staff members.
We will miss him very much and we wish him all the best for his new appointment as parish priest to the Yass and Gunning communities.
God bless you Fr Peter, and thank you for all that you have been to our community.
Ursula Jamison is the principal of St Thomas the Apostle Primary school in Kambah