Sunday Mass obligation set to resume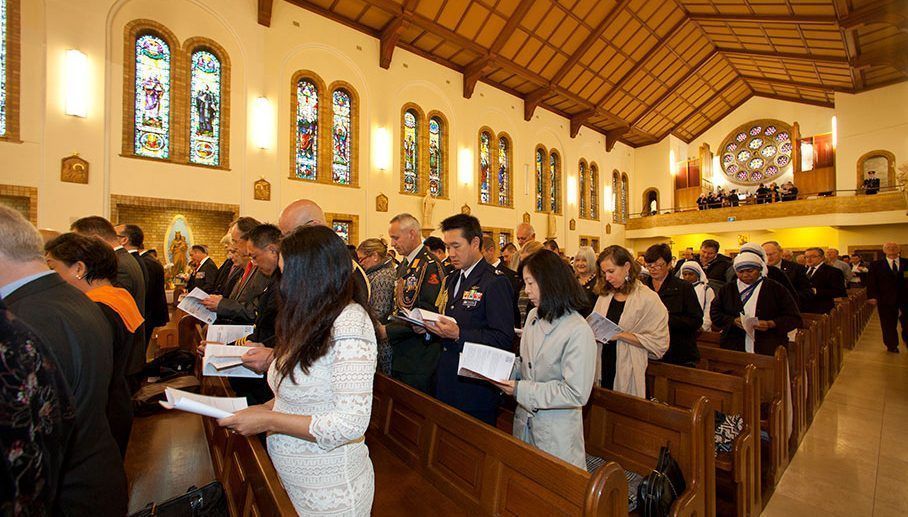 For Catholics in the Archdiocese of Canberra and Goulburn, Sunday Mass will become obligatory once again after a general dispensation was granted at the beginning of the COVID-19 pandemic.
The restoration of the obligation comes after more than two years of suspension, with the Canberra and Goulburn Archdiocese being one of the last dioceses in Australia to lift their dispensations.
In a letter to parishes released today, Archbishop Christopher Prowse said the Sunday obligation would resume from the first Sunday of Advent, 27 November 2022.
The Archbishop's decision to lift the COVID-driven exemption was in response to local government's easing of restrictions and the lifting of the pandemic declaration as of 14 October 2022.
"We appear to be coming to an end of this long and, for so many, most terrifying time,' said Archbishop Prowse.
In his letter, the Archbishop explained that reinstating the obligation did not bind those with serious health concerns or who were physically or otherwise prevented from participating in the Mass.
DOWNLOAD ARCHBISHOP PROWSE'S LETTER HERE
"Indeed," he said, "I ask you to remain at home if you are feeling unwell, have cold or flu symptoms, or believe you pose a risk to the health of others."
"We pray for each other, especially for those who continue to suffer in any way from the COVID-19 pandemic."
The Archbishop's decision underlined the importance of the Mass and the Eucharist for Catholics and the "special way" that "we gather as a community for prayer and action, walking together in our faith and celebration".
Referring to his recently announced year of synodality, the Archbishop encouraged all to continue "Walking Together" as the Archdiocese prepared for the seasons of Advent and Christmas.