The Three Elements Needed for Praying Well–Pope Francis Reminds at Santa Marta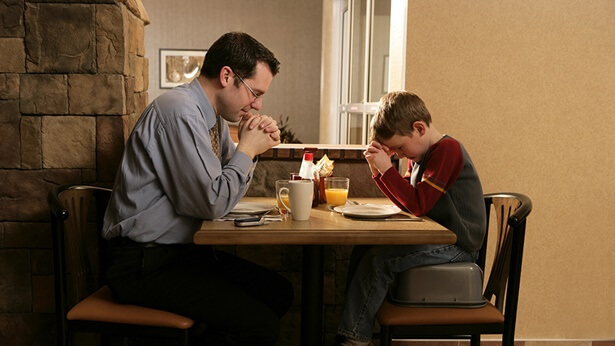 The three elements needed for praying well…
Pope Francis told them to faithful worldwide to welcome his invitation, during his private daily Mass at his residence Casa Santa Marta, again offered for the victims and those affected by the Coronavirus, praying especially today for those struggling financially at this time.
"Let us pray today for those persons who are beginning to experience economic problems because of the pandemic because they cannot work," Francis said, observing: "All of this affects the family. We pray for those people who have this problem."
In his homily, the Holy Father reflected on today's Gospel reading from St. John, which tells the healing of the functionary's son in Cana in Galilee (John 4:43-54), reported Vatican News.
After the man asked for the Lord to heal his son, Francis recalls that Jesus "reproves him a bit – everyone – but him as well…. Instead of staying silent, the functionary continues, saying 'Lord, come down before my child dies.'"
Following this, the Lord reassures the worried father that his child would survive.
Exploring how we effectively speak to God, and pray, Francis said three elements are required, namely faith, perseverance, and courage, explaining why each is so necessary.
The Masses in Francis' chapel normally welcome a small group of faithful, but due to recent measures' taken by the Vatican, are now being kept private, without their participation.
It was announced in recent days that the Pope would have these Masses, in this period, be available to all the world's faithful, via streaming on Vatican Media, on weekdays, at 7 am Rome time.
This comes at a time too when the Italian bishops' conference has cancelled public Masses throughout the nation, until at least April 3rd, following guidelines put out by Italian authorities. The entire country is on lockdown. Many countries worldwide now are increasingly taking precautions against the virus.
In addition to Santa Marta, the Vatican is taking other steps to discourage crowds and keep people safe. They are televising the Pope giving privately, from the papal library, his weekly Angelus and General Audience addresses.
Moreover, the Vatican Museums are now closed, along with the Vatican's other similar museums. There have also been various guidelines implemented throughout the Vatican, to prevent the spread of the virus.
To date, one person, an external visitor, has been tested positive for Coronavirus in the Vatican. The five people the individual had contact with, are being quarantined.
For anyone interested, the Pope's Masses at Santa Marta can be watched live and can be watched afterwards on Vatican YouTube. Below is a link to today's Mass. Also, a ZENIT English translation of the Pope's full homily