Vinnies inspired to go greener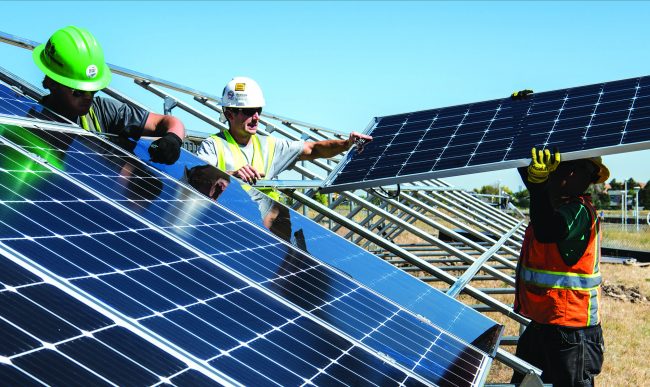 Vinnies, which has recycled donated goods in Canberra for 55 years, is looking to do more for the environment by cutting emissions and storing solar power.
The St Vincent de Paul Society Canberra and Goulburn has developed a strategic energy roadmap focusing on energy creation, sharing and storage to reduce its carbon footprint.
"Future projects already planned include the conversion of 50 per cent of our fleet vehicles to electric over the next year," CEO Barnie van Wyk said. "We have also shortlisted 17 Vinnies sites that will have solar panels installed."
Over the next 20 years, the solar project alone is forecast to reduce carbon emissions by nearly 6000 tonnes and save the society more than $1 million in energy costs.
Once a project to redevelop and extend the Vinnies warehouse at Mitchell is completed, the society will investigate installing a large solar array with battery storage to provide energy for more Vinnies projects.
"We are currently holding initial discussions with ActewAGL who are developing a virtual power plant product which will help make this project financially viable," Barnie said.
One of the many programs Vinnies delivers on behalf of the ACT Government is the Smart Home Energy Program which helps those living on low incomes to reduce their electricity and gas bills.
Vinnies draws inspiration from Pope Francis' encyclical Laudato Si': On the Care of the Common Home, and hopes that its efforts might inspire others in their own initiatives and activities.
"You do not need to be a technical expert to plan and evaluate the installation of a solar system," Barnie said. "The most important step is simply to begin your journey."