Women in Scripture Series: Tabitha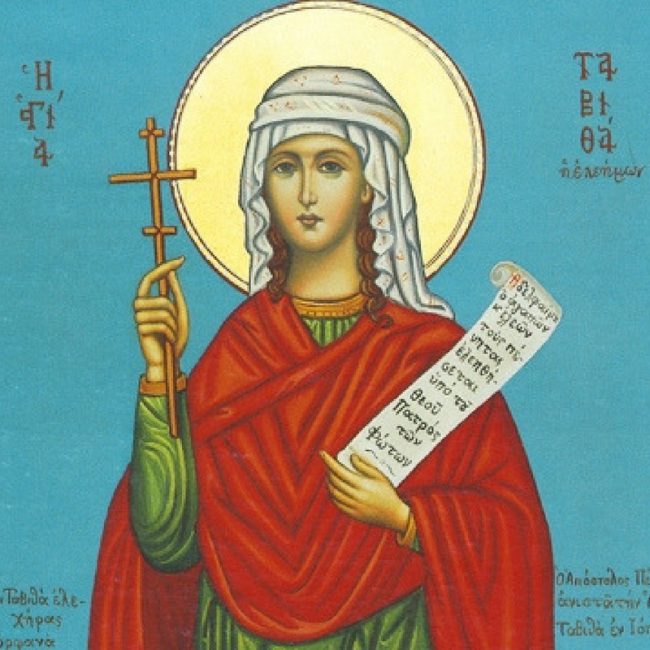 Acts 9:36-42 tells the story of Tabitha, an important figure in the Christian community in Joppa. When she dies suddenly, Peter is summoned. After Peter prays, Tabitha is restored to life.
The passage begins "Now in Joppa, there was a disciple whose name was Tabitha, which in Greek is Dorcas. She was devoted to good works and acts of charity".
It is not known if she was single, married, or widowed, rich or poor, or whether she had children. But Tabitha, also known as Dorcas, was a disciple. When the 'disciple' is used for an individual in the New Testament it means that character is important within the community of the risen Christ.
One of the ways that she exercised her discipleship was through good works and acts of charity.
The passage goes on to tell of widows weeping after her death and showing Peter the fine clothes that she made. We do not know if the widows are dependent upon Tabitha's generosity, but the reason for their weeping is not confined to potential financial loss but comes from love and sincere sadness.
What can we learn from Tabitha's example? Tabitha served those in need and one of those ways was by providing clothing that she made herself. Although she was wealthy enough to be a benefactor and to have a large house with an upper room, she made the garments herself.
Tabitha was especially compassionate to others and served them in an active and personal way.
Her example is an inspiration to us today to serve according to our talents and resources. Are you a seamstress, accountant, gardener, negotiator, cook, listener, musician, administrator, or teacher? Or do you have resources at your disposal such as time, goods, clothing, a spare room, or funds that could help those in need?
Tabitha, whose name means gazelle, is a reminder that being good is not enough, we are to DO good. So with the agility of a gazelle let us use our gifts and resources to express our discipleship.