WYD BLOG: January 21 – The pilgrims have landed
From Fr Adrian:
Dear friends, we are very grateful that our friends, family and colleagues saw us off at the airport.
What a flight! With a joyful spirit we survived the longest leg of the journey from Sydney to Mexico and finally arrived in Mexico City happily tired. The time difference here is 17 hours behind Canberra.
Here's a photo of us in Mexico.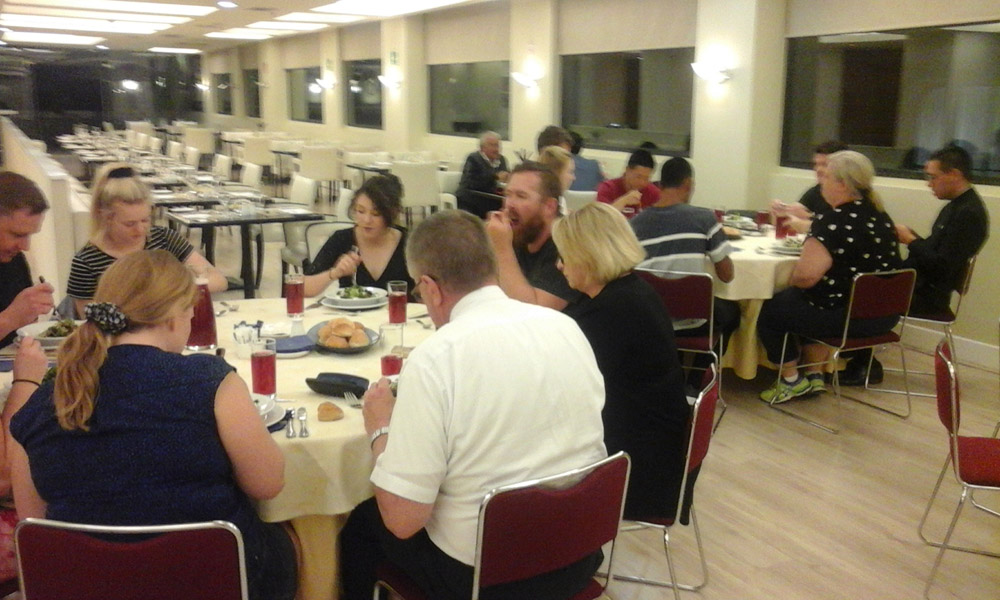 Prayer
Oh, Our Lady of Guadeloupe, thank you for bringing us safely to your shrine so that we can offer to you for your protection and prayers our Archdiocese, parish, friends, colleagues and family.
Salve Regina ora pro nobis!
Amen.
Photo Gallery
Photos in this gallery courtesy of Josie Thomas (Catholic Education) and the pilgrims from the Archdiocese of Canberra and Goulburn.
Social Media
Please find below social media postings from Archbishop Christopher Prowse and the pilgrims.
Missed our flight from Houston to Mexico City. We are delayed 24hrs but we're pilgrims not tourists, so we are in Gods hands +CProwse #journeytowyd19 #joyfulspirit

— CG Catholic (@CGCatholic) January 19, 2019
Slight hiccup from last night but all is well. We're getting ready to fly to Mexico City now! The group is in high spirits and shaping up to be real pilgrims +CProwse #journeytowyd19 #pilgrims #highspirit

— CG Catholic (@CGCatholic) January 19, 2019
The youth have taught me a new word and it's better than awesome! It's 'Lit'. Let's set the world on fire with Jesus! 🔥🔥🔥 +CProwse #journeytowyd19

— CG Catholic (@CGCatholic) January 20, 2019
We just visited the major shrines of Mexico City. A great Catholic culture! The indigenous people, the Aztecs, have a very long history and culture. +CProwse #mexicocity #journeytowyd19

— CG Catholic (@CGCatholic) January 20, 2019